This post is also available in: Spanish
The Clínica de Familia La Romana (Family Clinic) is a non-governmental and nonprofit organization which provides health care services, with a family-centered methodology for over 17 years. They work with the most vulnerable populations in the community of La Romana and much of the eastern region. Every year they host their summer camp "Hope and Joy" which provides children and adolescents living with HIV incredibly fun and recreational activities, three daily meals, support and unconditional love and a space where they will be able to enjoy everything without discrimination or stigma for two weeks.
The clinic has hosted this summer camp since 2005. Their mission is to improve the life skills of children and adolescents with HIV in a safe, supportive, loving and fun environment, empowering them to face the psychosocial and medical challenges of their condition. Campers are vulnerable children between 6 and 16 years old, with families living in extreme poverty. The Clinica de Familia La Romana (Family Clinic) designs the motto by which the activities are developed around, (last year was superheroes) the logo, and every little detail is taken into consideration so that everything is ready for the children by the time it starts. They are able to achieve all this thanks to the contributions and donations of all the selfless people who are concerned about the well-being of the children in this region.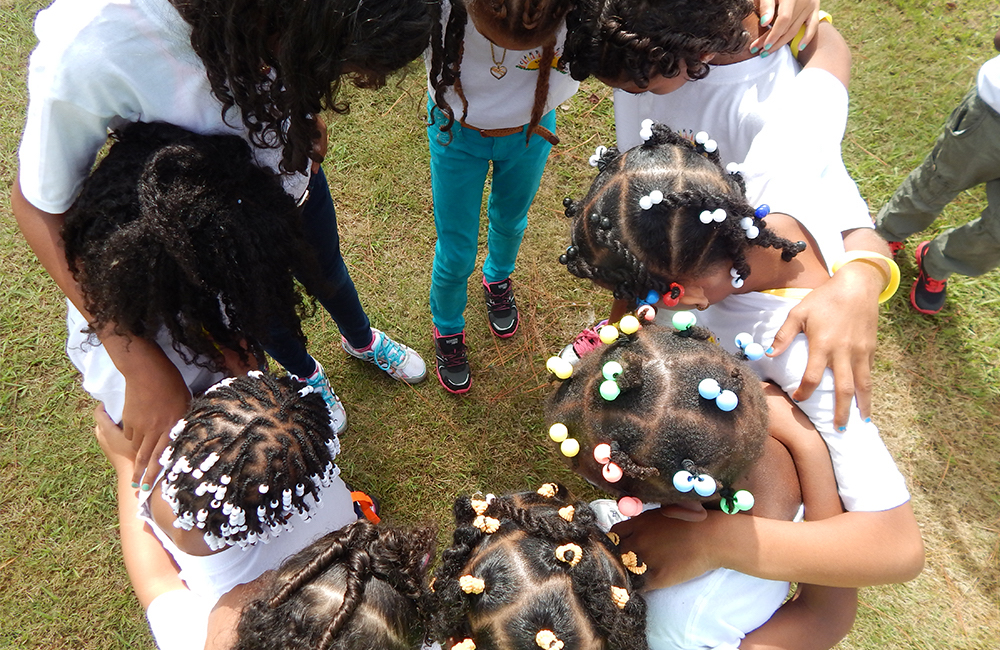 "At camp, we are empowering the kids creating young people who can stand up for themselves. By supporting this type of activities, we are contributing to a better future for our children and teens so that they are able to have healthy and meaningful lives," – Noemi Torres, Camp "Hope and Joy" director.
Do you want to be part of this journey? You can support "Camp Hope and Joy" by making a donation – or by volunteering.
A donation of….

US$50 – Cover the costs of medication for five children

US$100 – Provides a backpack with school supplies to three children at the end of camp

US$500 – Covers the full cost for one child to attend summer camp

US$1,000 – Covers the full cost for two children to attend summer camp

Help change the lives of vulnerable children! You can donate by clicking here, or by check, payable to Clínica de Familia La Romana, through their account at Banco del Progreso No. 141-000467-2 . If you are donating from the United States and would like your donation to be tax-deductible, please go to this Children´s Global Health Fund link: Donate Here.

For more information please contact:
María Consuelo Pérez, Public Relations
[email protected]
Tel: 809-813-2934
Cel: 829-659-4838
www.clinicadefamilia.org.do
On Friday, August 4th, the summer camp for vulnerable children and adolescents of the eastern region of the country, Camp Hope and Joy completed its 2017 edition. Continue reading here.