This post is also available in: Spanish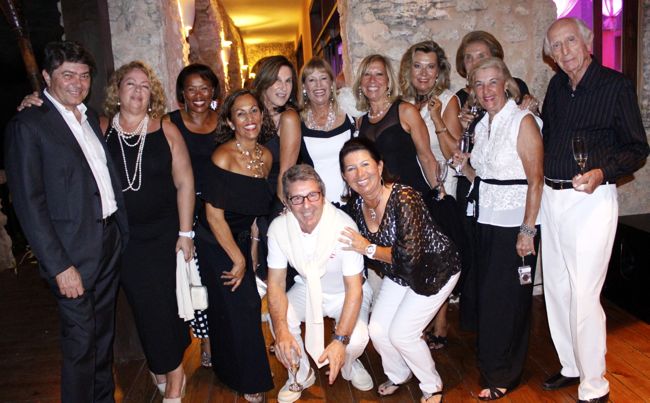 Last Saturday March 15th, Casa de Campo villa owners Norma and Roy Reubel, Milagros and Nasry Stefan and Andrea and Mark Horwich clubbed together to throw a magnificent dinner and party at The Club in Altos de Chavón.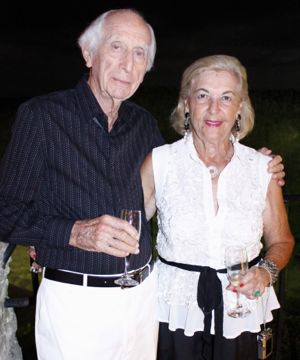 Taking over the entire area- both The Club Restaurant and The Club Lounge -it was clear that these party planners meant business! And there can be no doubt that the achieved success in creating a really great party… proving once again that our Casa de Campo community sure knows how to party in style!
"The party was for all of us, a thank you to all our friends old and new that we see all season long. We think the party was a great success… how could it fail with a natural setting as beautiful as Altos de Chavón? We also ordered a full moon to make our evening even more enchanting, " said one of the evenings hostesses, Norma Reubel, who has been visiting Casa de Campo since 1977, and a Casa de Campo villa owner from 1985.
On this particular occasions our guests had chosen "black and white" as the theme for the party and in the glow of the full moon shining on the terrace of The Club Lounge perched dramatically above the Chavon river, it could not have been more perfect… except perhaps if everyone had dressed in black and white. Unfortunately one particular guest turned up in red, looking as out of place as a snowman on a beach, and that one person was me. Sorry everyone, it wasn't intentional I promise!
Cocktails on the terrace; Harvey, Patti, Milagros and Robert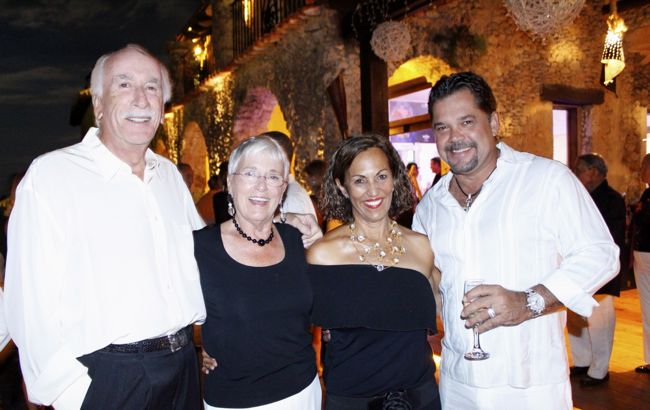 So while the full moon shone on the welcome cocktail, the gods of good food shone on the dinner, as the more than 70 guests were seated inside The Club Riverside Restaurant for a quite a feast. And while everyone had a fabulous time, eating, drinking and generally being merry, our very generous hosts spent the entire evening "doing the rounds" and making sure everyone was happy and having fun – which we were!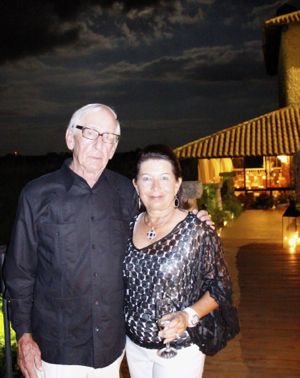 From dinner, it was back to The Club Lounge for dancing in the moonlight… oh what a night!
"We have made many new friends since we've been here and wanted the opportunity to reciprocate their hospitality. The venue and weather couldn't have been better – and the guests danced all night!" Proclaimed, the lovely Andrea Horwich, who is now enjoying her 8th "Season" in Casa de Campo with her husband Mark. "We find the Casa de Campo community warm and welcoming, and the diversity of backgrounds and nationalities very stimulating," she added. "It's hard to find the time to participate in all the activities from golf to bridge to Mah Jong to volunteering at the Hogar del Nino," she said, and it's certainly easy to see why everyone loves it here!
A very very big THANK YOU to our hosts; Andrea and Mark Horwich, Milagros and Nasry Stefan and Norma and Roy Reubel.
The following collection of photos were taken during the full moon / black and white party hosted at The Club Riverside Restaurant in Altos de Chavón, Casa de Campo: