This post is also available in: Spanish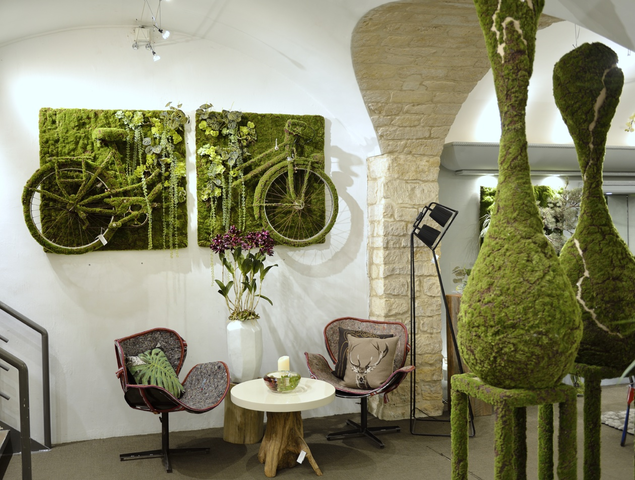 Emilio Robba is excited to announce the unveiling of his new collection at his Paris Flagship Showroom located in the galerie Vivienne. The successful opening of his exhibition "Le meuble est un jardin", has set the energetic tone for Mr.Robba's latest concept.
He has introduced his vision of bringing a garden into the home through furniture and sculpture that are draped in moss. Colorful succulents and green plants add texture and dimension that when taken together, bring these pieces to life.
In addition to his latest vision, his new collection of flower arrangements feature vibrant green cymbidium, lotus, and his customers' all time favorite, the phalaenopsis orchid.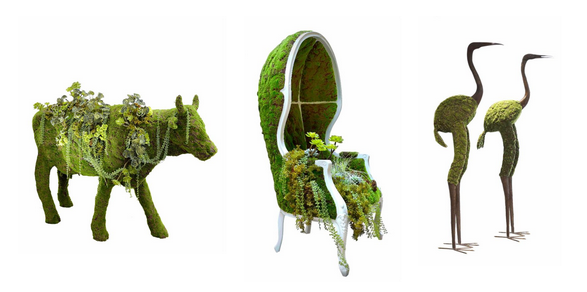 As well as being world-famous as the "sculptor of flowers", French/Italian designer, Emilio Robba is the director of the "Altos de Chavón Atelier by Emilio Robba" a joint venture with Casa de Campo, which sells beautiful pottery, tapestry and serigraphy created by Dominican artesians in the Altos de Chavón workshops.
Although this new collection is not available here in Altos de Chavón, for our international readers, you can find it at:

​29 – 33 galerie Vivienne, 75002 Paris
4242 NE 2nd Ave, Miami, FL 33137
358 San Lorenzo Ave, Coral Gables, FL 33148
Meanwhile here in Altos de Chavón, The Art Studios by Emilio Robba showroom has a 20% off on their pottery collections and more! Click here for more information. 
The following photo gallery shows some pieces of Emilio Robba's new collection: