This post is also available in: Spanish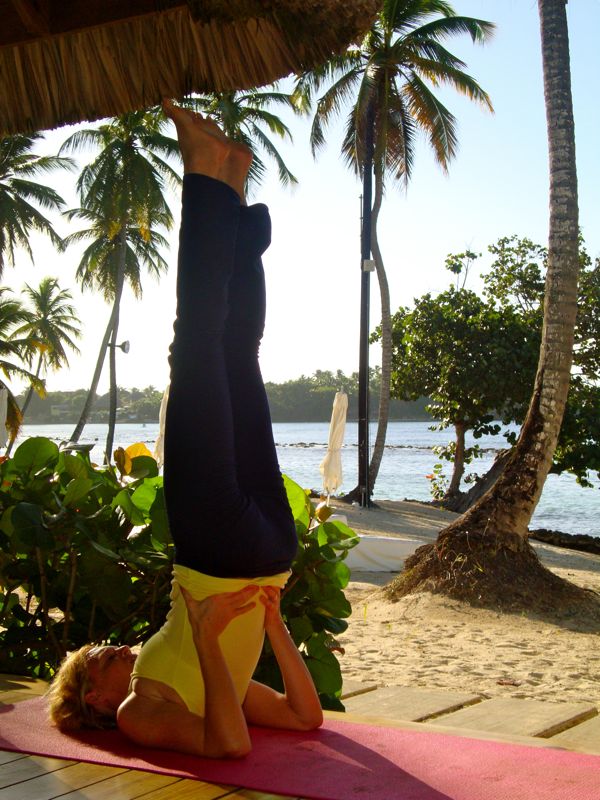 The Dueños '09 event started bright and very early on Saturday the 24th of October at 7am with a relaxing and challenging yoga class!
The class took place in one of the Beach Club by Le Cirque's Cabañas, located on Playa Minitas, with a stunning view of the ocean and the soothing sound of waves in the background.
It was a very early start, but well worth it, for those Casa de Campo residents who managed to get out of bed early enough, it certainly made a great start to the day!
The class was very good – Kyra is a very thorough Yoga teacher, she continually circulated the class to ensure we were all performing the various moves correctly and safely.
The stimulating class was held by Casa de Campo resident, Kyra Montague, who owns and runs her own holistic health centre in La Romana town, called Ki-Ra.