This post is also available in: Spanish
This month dance lovers and enthusiasts are in for a treat! Stage Art Studio is having a 3 month Aerial Dance workshop starting on February 11th at 4pm! Alicia Campillo, Director of Stage, opened the La Romana headquarters back in January 2015 and recently celebrated her first year with a spectacular show, "A Night in Hollywood". She is committed to bringing us some of the best instructors and most innovative classes this year.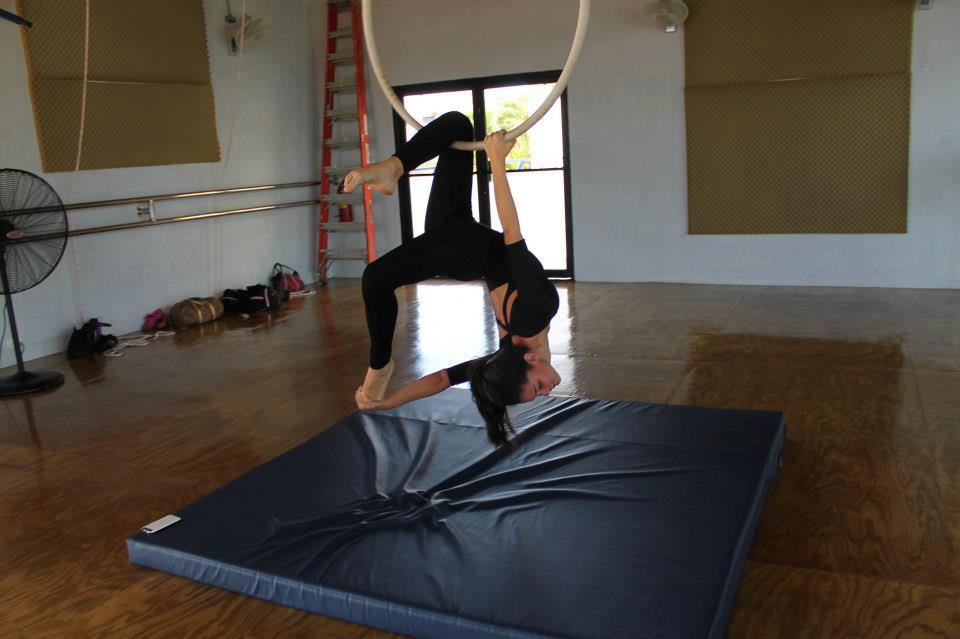 Aerial dance first became popular as a type of modern dance in the United States during the 1970s. Typically, choreography is performed in a three-dimensional space, as the apparatus is attached to the ceiling or to other rigging. Aerial classes can have a variety of different approaches. Some of the more common approaches are from a circus perspective, a dance perspective, a yoga perspective, a therapeutic perspective, or a hybrid approach.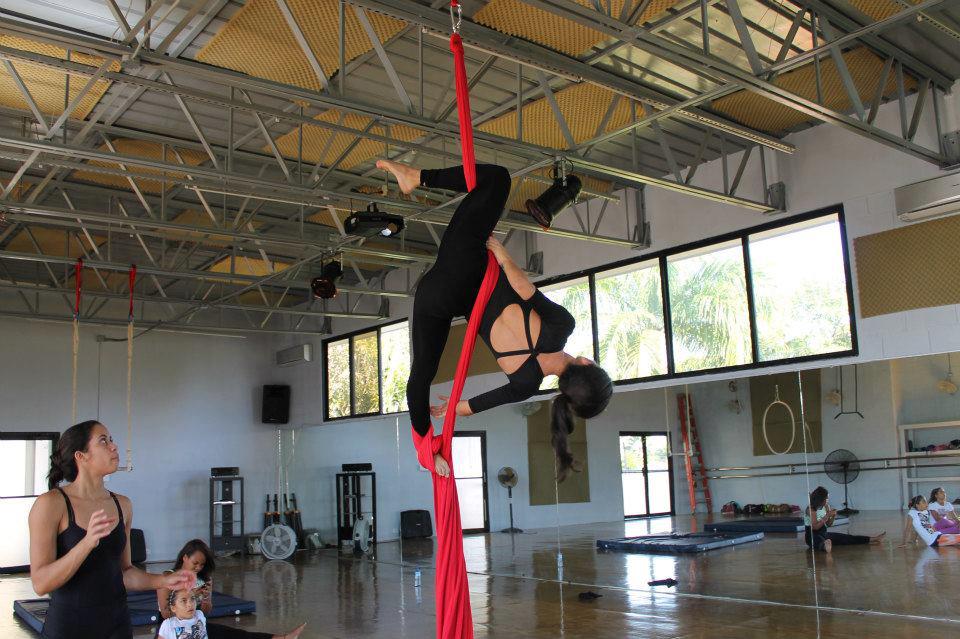 The classes will be taught by Patricia Moll Madera who is a triple threat: dancer, singer, and professional actress. She has studied aerial dance and modern dance in the United States and Cuba, and has been recognized for being one of the first performers of Aerial Dance in Santo Domingo. Patricia has participated in various national and international awards shows such as the HEAT Latin Music Award and Premios Soberanos, among others. She graduated from Musical Theater in Amaury Sánchez's academy of artistic training, and since has participated in more than 5 musicals, such as In the Heights, the Wizard of Oz, The Adventures of Willy, Sumajestad Wakala, and more.
The spots are limited for this exciting class so don't miss out! Plus, children can also enroll after being evaluated first by the instructor. Call Stage Art Studio NOW and learn to fly with them!
Aerial dance workshop with Patricia Moll Madera

Where: Stage Art Studio *UPDATE* Colegio Inmaculado Corazón de María, Auditorium in La Romana

When: Starting Saturday, February 11th 4-6pm

Duration: 3 months, every other Saturday (lessons twice a month)

Cost: RD $1,500 monthly fee. Limited Spots!

Open to everyone! Children are welcome to enroll, after being evaluated first by the instructor.
STAGE ART STUDIO

Where: Stage Art Studio, Gregorio Luperón Street, Plaza Panatlantic, Local 10, en La Romana (The street right before La Casita and Crema)

Contact: Alicia Campillo at (809) 869.8483

Instagram: @Stage.estudiodearte and @stage_rd

Facebook: Stage Estudio de Arte, Stage Intensivo de Danza y espectaculo

Email: [email protected]
*Pictures from Patricia Moll Madera Facebook page.