This post is also available in: Spanish
Saturday night was a night we are positive the students, families and friends of Stage Art Studio will remember for a long time. Alicia Campillo, along with her students and crew for Stage Art Studio, presented a "A Night in Hollywood" –  a wonderful show filled with lights, music, and most of all, talent!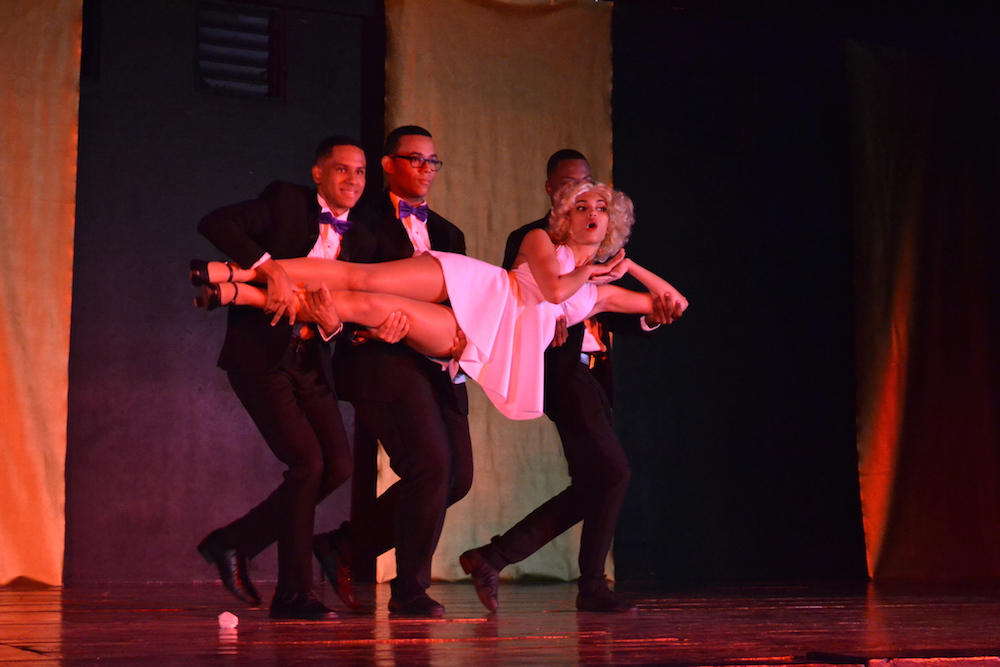 To celebrate its first year teaching Performing Arts in La Romana, Stage Art Studio presented a recital with 50 students this past Saturday, December 17th, in the Auditorium of the Colegio Inmaculado Corazón de María (most commonly known as Colegio de las Monjas). It was awesome to see how the public responded to the primer, and filled the auditorium in support of Stage Art Studio. The event was well organized with numbered seats, and staff helping throughout the night. Everything was picture perfect for the presentation!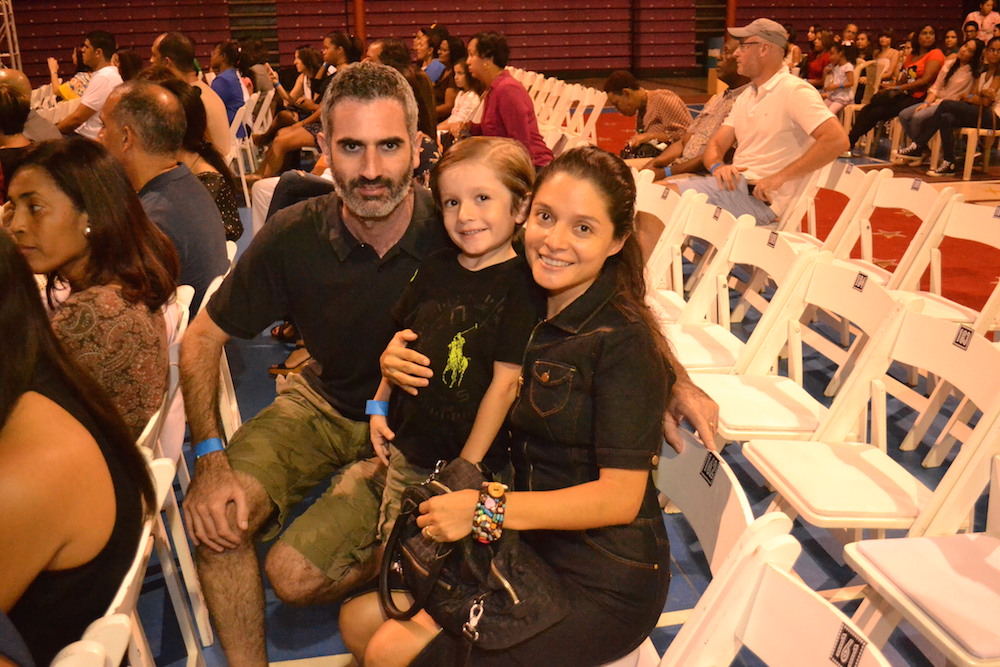 Thanks to various sponsors, people were able to purchase popcorn, cotton candy, empanadas, brownies, and many more delicious goodies. The auditorium was alive with popular Hollywood soundtracks before the curtains rolled back and revealed four girls who began with "Diamonds Are a Girl's Best Friend" from Gentlemen Prefer Blondes. Rebeca de la Rosa sang and danced the part of Marilyn Monroe, and was followed by Rafael Pepen who sang and danced to "Singing in the Rain".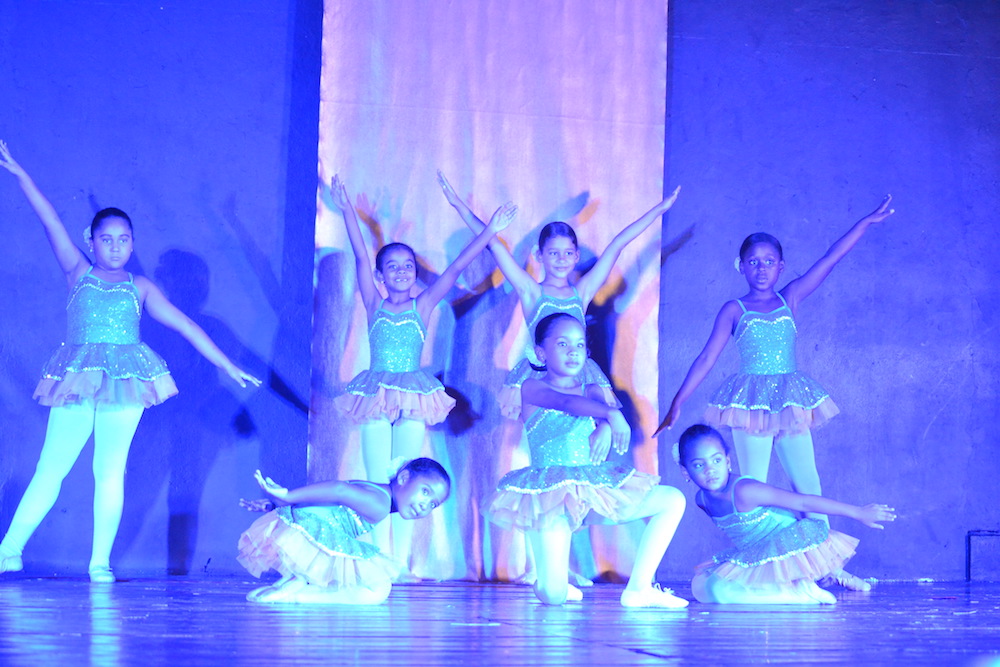 There were a total of 15 performances, including a surprise presentation by the talented group, Royalty Dance Crew, who has participated in various international hip-hop contests. The students' recital included, "I just can't wait to be king", "Over the Rainbow",  "When I grow up", "Revolting Children" and more as they danced ballet, jazz, hip-hop, and tap. Mashups of soundtracks included movies like Harry Potter, Mission Impossible, Toy Story, James Bond, Minions, Hunger Games, Finding Dory, Pirates of the Caribbean, Trolls and more!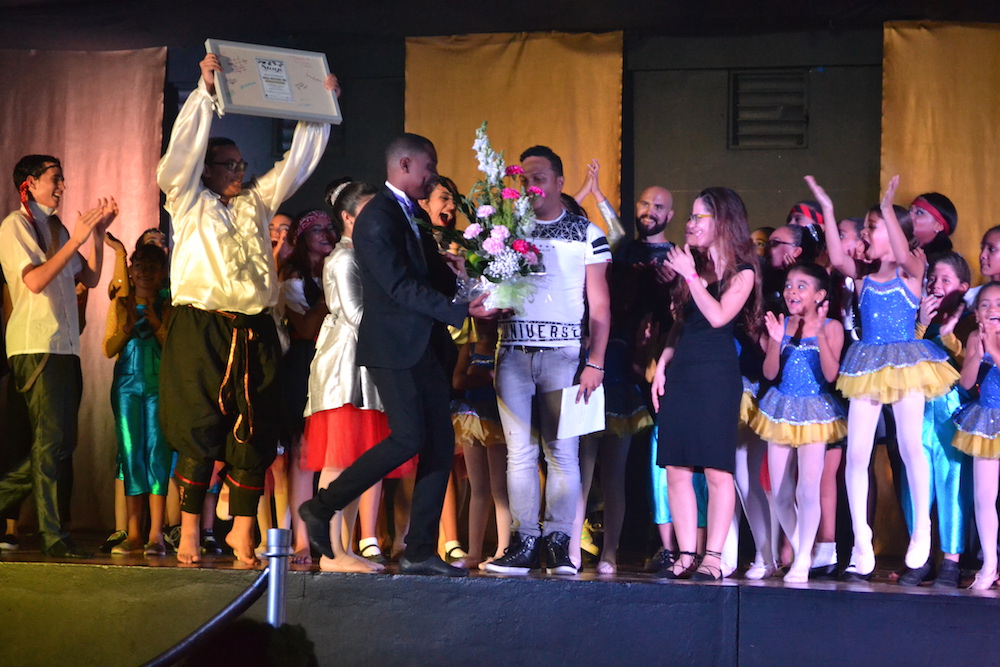 In the end, all the students who participated came together for the finale and then presented the founder and director, Alicia Campillo, with flowers and a plaque. It was encouraging to see how much they love and support one another. Alicia was visibly emotional and thanked everyone in the studio as well as the audience. "For them [the students] this is very important; they are very talented! This changes their lives. The discipline and how they give their all for it, it gives them courage to face any adversity." 
Congratulations on a wonderful presentation and we hope it's the first of many to come! The following photos were taken by Alejandro Heredia on Saturday, December 17th:
STAGE ART STUDIO

Where: Stage Art Studio, Gregorio Luperón Street, Plaza Panatlantic, Local 10, en La Romana (The street right before La Casita and Crema)

Contact: Alicia Campillo at (809) 869.8483

Instagram: @Stage.estudiodearte and @stage_rd

Facebook: Stage Estudio de Arte, Stage Intensivo de Danza y espectaculo

Email: [email protected]