This post is also available in: Spanish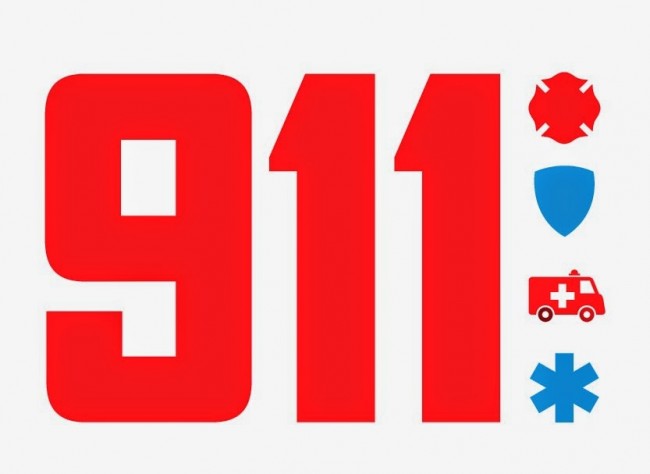 For those of us who come from the US, Europe or other parts of the world where an emergency call system has been in place since before we were born, it may surprise you to know that until last month no such system existed here in the Dominican Republic. 
However, the good news is that the Dominican government is currently undergoing an expanding plan that will ensure 911 emergency call coverage across the entire Dominican Republic, and here we bring you all the details.
[NOTE: The Casa de Campo resort has it's own 911 emergency call system, click here for details.]
Recognizing the obvious needs for improvement in the Dominican emergency response system, the administration of Dominican president Danilo Medina has now launched a project wherein, in a state of emergency, Dominican residents will be able to dial 911 into their phones and talk to an emergency operator, who will ideally be able to provide the necessary help as quickly as possible so as to aid the caller, this help including (but not being limited to) ambulances, police cars and firefighting squadrons.
While the project is intended to provide this service to the entire Dominican Republic, at the moment it can only provide service to the area known as Gran Santo Domingo, which includes the municipalities shown on the map below. The project will be expanding over time, but considering the high cost of establishing these services and how the service is only barely getting started in the Gran Santo Domingo region, the times and areas in which these expansions will be taking next is uncertain, but the government has stated these plans are already in motion.
A map of the current 911 emergency coverage areas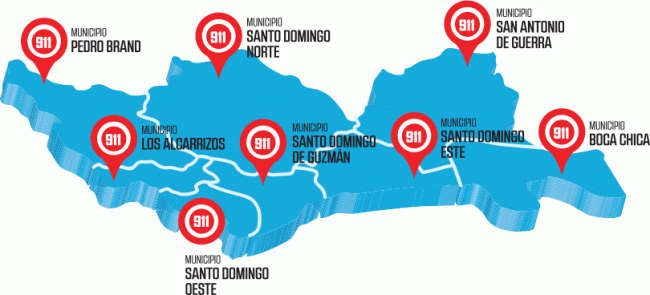 The service has had some issues with prank callers in its early days, and the Dominican police is currently investigating 394 phone numbers suspected to be associated with the 61,500 prank calls the service has received since it started on June 4th. This figure of 61,500 constitutes 73% of the total calls received. This is an extremely horrid thing to do, that in no way should constitute any sort of joke. That sort of activity puts people's actual emergencies – not to mention their lives – in even more grave danger, which is why the government's prosecution of these individuals is absolutely the correct answer to this issue.
Also, with any new service, there seems to have been some confusion about for what exactly the emergency 911 number should be used. In order to combat this issue, a Facebook page has been created, with some rather fun (yet informative) cartoon campaign to help raise awareness of what exactly constitutes an emergency. The one below is one of our favorites – if only a noisy neighbor was an emergency that calling 911 could fix!