This post is also available in: Spanish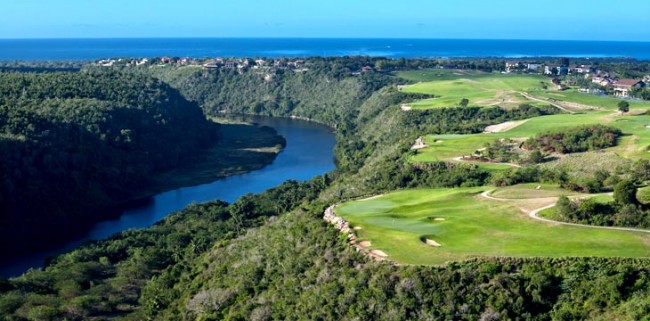 This September, an international golf fair will be coming to Punta Cana and Casa de Campo! Will you be there? 
This shouldn't be a surprise to any of us from Casa de Campo, all of us being familiar with "The Sporting Life", but from the first to the sixth of September, the first annual "Dominican Republic Golf Travel Exchange" will be held in Casa de Campo and Punta Cana, with the goal to increase the Dominican Republic's attraction as a golf destination. With both Punta Cana and Casa de Campo being equipped with amazing golf courses already, the future of this convention can only be great!
All kinds of A-list people and companies will be coming along, such as Dr. Peter Walton, president of the London-based Association of Golf Tour Operators (IAGTO), along with TARGET Market Consultants and representatives from the Dominican Ministry of Tourism, the National Golf Commission, as well as the Dominican Golf Federation.
The IAGTO voted the Dominican Republic as the "Best Golf Destination of the Caribbean and Latin America" for two years in a row, these being 2012 and 2013, and Punta Cana was included in Travelers' Choice's list of the best golf destinations in the Caribbean… Not to mention that Casa de Campo is an award winning resort on just about every account! Click here to read all about Casa de Campo's innumerable accolades!
The Dominican Republic is getting more recognition as a prime golf destination across the world, and here in Casa de Campo, we won't be missing out! Golf enthusiasts and business executives alike should come down for the Dominican Republic Golf Travel Exchange, from the first to the sixth of September!
As soon as we have more information we will be sure to let you know.