This post is also available in: Spanish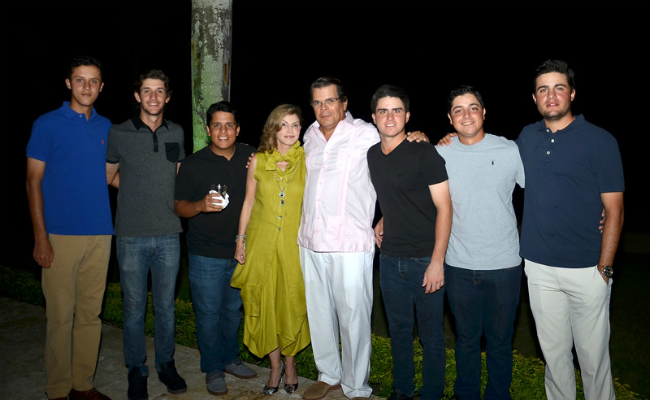 Costa Verde 5, the Silvestri Family home was the stage for a special welcome dinner with the Venezuelan Delegation to the LAAC before the tournament began, and where we got to meet Jorge "Pichu" García, the tournament's runner-up.
The dinner was hosted by Edgard and Leonor Dao, and Rafael and Caresse Diaz on Tuesday, January 12th at 6:30pm, and guests were treated to Foss Marai and a pig roast dinner. Foss Marai distributor and Casa de Campo community member, Rafael Diaz, is from Venezuela and closely follows golf there and in the country. He decided to treat and welcome the team when they arrived to the DR, and Mr. Claudio Silvestri was happy to have his home be the setting as it sits in front of hole 8 on the Teeth of the Dog, which runs along the edge of the Caribbean sea.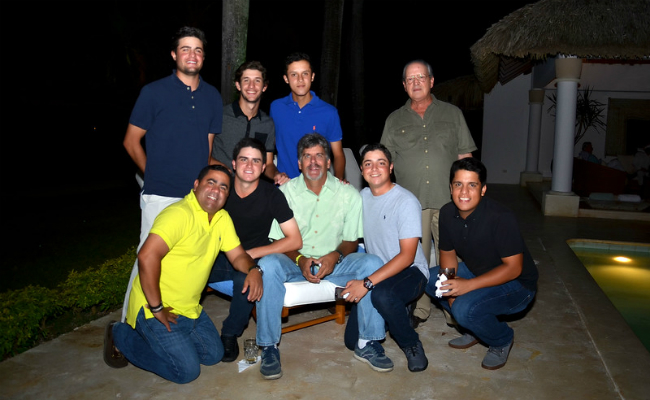 The six young Venezuelan players and the rest of the party hung out, enjoyed good laughs and cocktails, mingled with Casa de Campo folk, including Norberto Azqueta who was cordially invited, and then retired relatively early to prep for the first rounds of play the following morning.
As it turned out, Jorge García became runner-up of the tournament, amongst 108 players. At the welcome dinner, we learned he moved to Miami when he was 13 years old to be able to practice golf and go to school. The golf courses in Venezuela were not in the best conditions for a golfer to grow. He is a dedicated young man and it shows.
While he visits Venezuela often, he currently lives and goes to school at the University of Florida in Miami and practices often throughout his studies. García has aspirations to become a pro-golfer, and his family (father, mother and aunt) were all here to support him. The support clearly showed as he took 2nd place in the tournament and walked away with exemptions into the final stages of qualifying for The Open and the U.S. Open Championship!
The following photos were taken last Tuesday, January 12th, at Costa Verde No. 5 during the special welcome dinner for the LAAC's Venezuelan Delegation: