This post is also available in: Spanish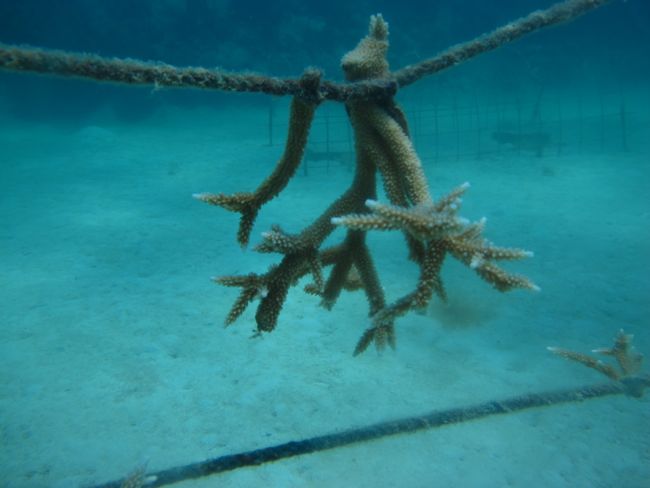 Earlier this month 121 fragments of staghorn coral (Acropora Cervirnis) were transplanted in reefs off the coast of Bayahíbe, in order to increase the survival rate of these underwater structures. The initiative is part of an agreement between the Punta Cana Ecological Foundation (FEPC) and the Dominican Foundation for Marine Research (FUNDEMAR) based in Bayahíbe.
The staghorn coral is a species composed of calcium carbonate, whose skeleton can be used to contribute to the re-generation reefs in the area. The Punta Cana Ecological Foundation (FEPC) has a nursery which grows this type of coral and which it uses to educate people people in the Eastern region of the Dominican Republic about reef regeneration.
  The skeleton of Acropora Cervicornis helps to grow new reef structures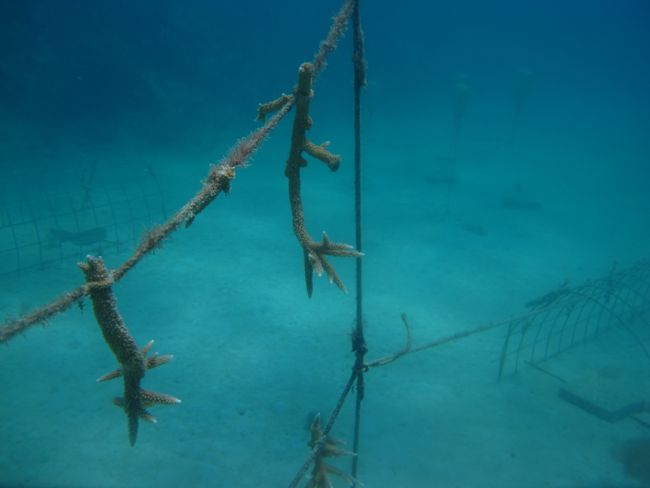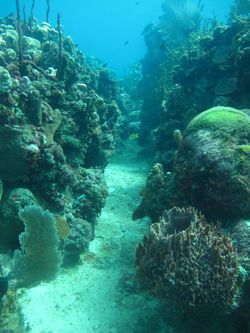 Over the last year, the FEPC and FUNDEMAR have been working together on this important coral restoration project in Bayahíbe. This month 5 FUNDEMAR technicians —three Dominicans and 2 residents— underwent essential training on how to transplant the staghorn coral grown at the nursery in Punta Cana.
The Cervicornis Acropora nursery in Punta Cana is directed by Victor Galván and apart from serving to feed other coral nurseries, fragments of coral from this nursery are used to restore colonies of the same species all across the Dominican Republic.
The biologist Rita Sellares, director of the Center for Coastal-Marine of FUNDEMAR (CECOMAR), explained that the Acropora Cervicornis is so endangered, that at least 80% and maybe as much as 98% of this species has disappeared all across the world. Making now the time to act to restore this species of coral to the coasts of the Dominican Republic.
Transplantation in Bayahíbe
The coastal area of ​​Bayahíbe —in addition to its beautiful beaches and friendly people— is known as being home to some of the Dominican Republic's most significant coral reefs, but due to irresponsible water sports activities and over-fishing in the area, this coral reefs are already damaged and are in danger of being destroyed completely. Last year, while doing diving lessons from Bayahíbe, I was able to personally witness this sad reality.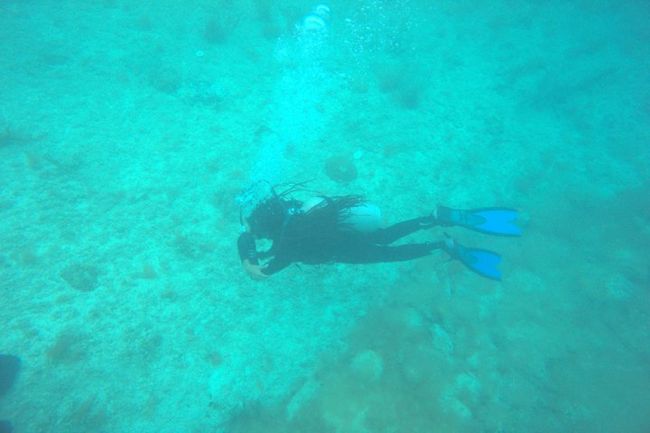 During the training, the corals were implanted in 2 different areas off the coast of Bayahíbe village, one about 200 yards away from the baseball field of Bayahíbe and another close to Bayahíbe's principal coral reef zone.
"According to our research, 80% of coral reef diversity is concentrated in 6 species, of which Agraricia agariciidae is the dominant species (38%).

Additionally, 3 of the 6 most abundant species (Agaricia agaricites, Montastra faveolata and Montastrea cavernosa) found in the Bayahibe area, had suffered bleaching. These corals have not recovered from the bleaching" said Rita.
Coral bleaching is when coral loses its color due to increases in water temperature, overfishing, changes in water chemistry, low tides or exposure, among other reasons.
Example of a bleached reef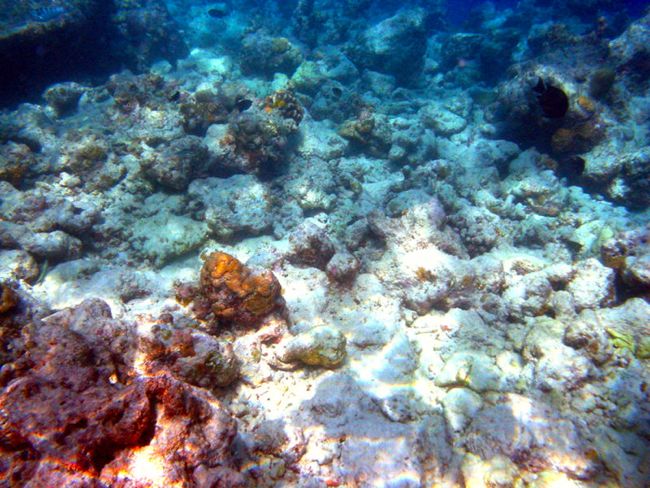 How to prevent coral damage?

"Boats need to be careful that they do not thrown their anchor into the reefs because this is causing a serious impact, additionally we need to prevent overfishing.

We also recommend eating lionfish — an invasive species that is seriously affecting the reefs and also avoid parrot fish consumption— an important reef species that helps to maintain the balance in the ecosystem", said Rita.
Lionfish are a major problem in the La Romana – Bayahibe area and pose a series threat to the marine ecosystem – eradicting native marine species and damaging the coral reefs. These voracious predators consume more native fish than nature can resupply, which is why local organizations are working to eradicate them. In December 2012, during the 1st annual La Romana – Bayahibe Lion Fish Tournament Tournament 452 lion fish were caught, click here to read more. 
View of a healthy reef in Bayahíbe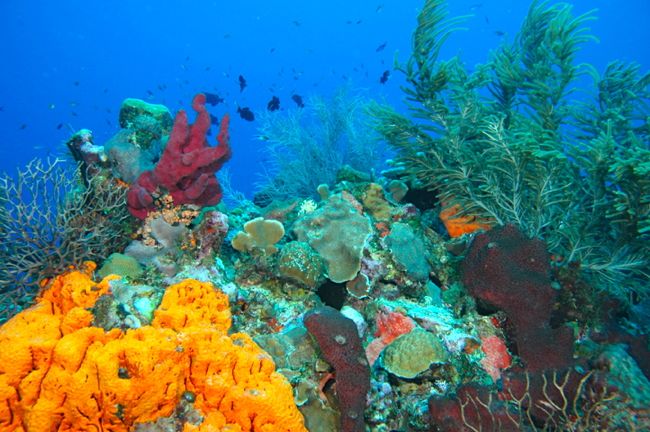 In addition to the 121 fragments of staghorn coral (Acropora Cervirnis) transplanted off the coast of Bayahibe area, thanks to the agreement with FEPC, Bayahíbe also has 2 of its own coral nurseries, which were created at the end of last year. Early 2014 they should be ready and the next coral transplantation will take place using the corals from Bayahibe's own nurseries.
The following video was made by FUNDEMAR and shows how the technicians give manteinance to the Acropora Cervicornis nurseries in Bayahíbe: