This post is also available in: Spanish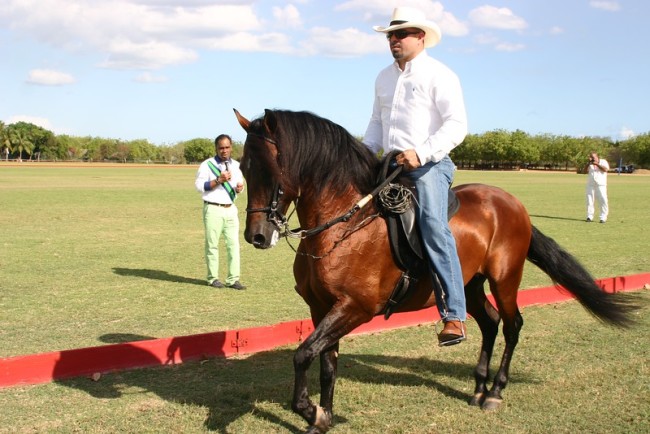 Back in April, during the XI Copa Semana Santa, we announced the 12th Paso Fino Horse World Cup, CONFEPASO 2015, which will be held at Los Establos, Punta Cana from Thursday, November 19th to Sunday the 22nd, organized by the Dominican Association Paso Fino Horses, ADOPASO.
The 12th Confepaso 2015 World Cup, in which horses, breeders and riders are tested, is aimed at exhibitors and horse lovers in general, and is organized by the International Confederation of Paso Fino Horses, CONFEPASO, an entity that promotes, stimulates and regulates the horses and horsemanship worldwide.
This year marks exactly 14 years since the last time the Confepaso World Cup was held in the Dominican Republic (2001). This year, the cup will have a participation of about 250 horses from 120 countries.
The tournament has prestigious sponsors such as Mercedes-Benz, Banco Popular, BanReservas, Forbes Dominican Republic, and the Ministry of Tourism of the Dominican Republic, among others.
For more information you can visit the official website of the 12th Paso Fino Horses Word Cup, Confepaso 2015, clicking here.