This post is also available in: Spanish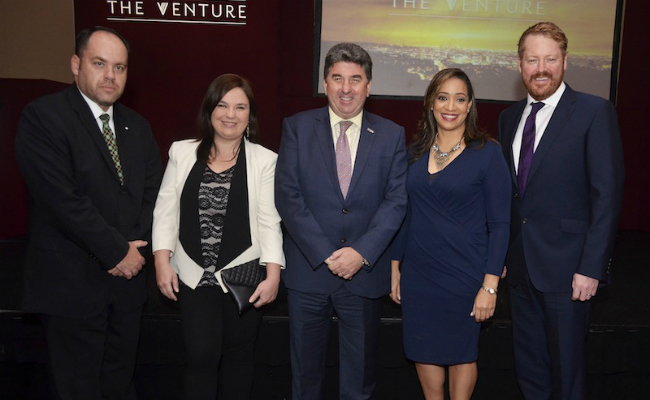 On January 12th of last week, our friends in Chivas Regal announced the entities who will be representing Central America and the Dominican Republic in the Chivas Global Competition The Venture, where they will be competing against 25 other markets for part of the $1 million dollar fund to empower extraordinary start-ups and create a positive change to help transform the world.
This regional event took place in the JW Marriott, and in attendance were the representatives and finalists from Costa Rica, Guatemala, Panama, Dominican Republic, along with the global and regional representatives of Chivas Regal and juries from each country that were responsible for selecting all local and regional winners.
Andrew Bardsley, Global Marketing Manager Chivas Regal – Travel Retail and Merchandising from London, gave the commencement speech and stated: "Chivas Regal is a brand of generosity, that connects people who understand that the end justifies the means, and supports those who want to win the right way, generate wealth solving a real local problem. The Venture is the platform that we have created to distribute $1 million dollars amongst social entrepreneurs in 27 markets."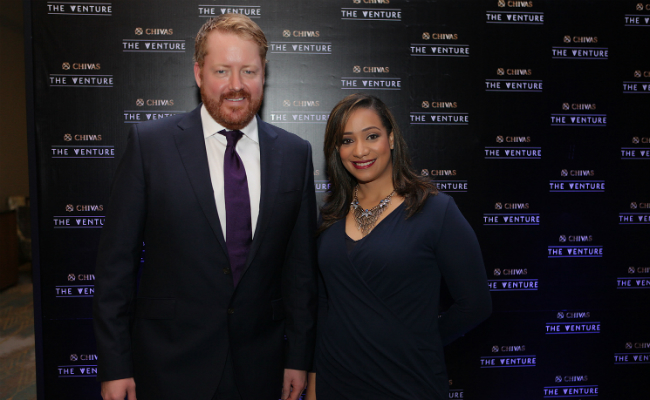 This is the second edition of The Venture; last year we brought you the coverage from the 1st competition wherein it was announced that Conuco Solar by Raul Aguayo was the start-up company / business idea chosen to represent the Dominican Republic in 2015.
200 projects were submitted this year, and two winners were announced after a rigorous selection process. From the Dominican Republic, Eco Mensajería represented by Edison Santos, carries the slogan, "A Better World in Each Delivery" and focuses on sustainable mobility service, the timely delivery of documents using an electric vehicle that runs on solar energy without C02 emissions; and Kiej de los Bosques from Guatemala, represented by María Pacheco, who aims to create income-generating opportunities for women living in poverty in Guatemala.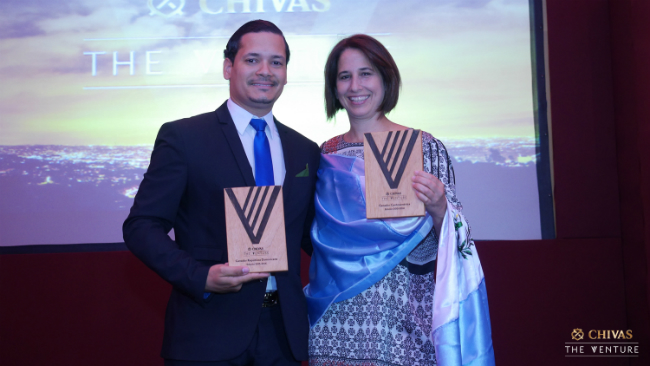 The winners now have to prepare for the next phase, the Global Competition where jury members will serve as mentors, and the public will vote on their favorite to determine how the $250,000 of the fund is distributed amongst the finalists.
When asked how does The Venture relate to Chivas Regal Whisky, the brand provided the following inspirational reply: "From the beginning, our founding brothers, James and John Chivas, were committed to using their personal business success to support their local community in Scotland. Since then Chivas has supported a range of entrepreneurial initiatives in various countries around the world.
Even more so today, we believe that using business as a force for good will have a positive impact on society. We know that the desire to make a difference in the lives of others through one's work is real and meaningful to a new generation who believe business can be a force for good. Championing start-ups with a social purpose is an opportunity for us not only to demonstrate what it truly means to Live with Chivalry but also to make an important contribution to this movement."