This post is also available in: Spanish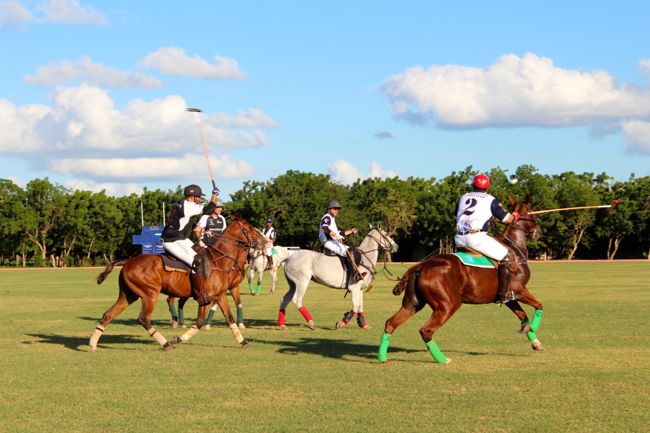 While some Casa de Campo Dueños choose golf, tennis, shooting, horseback-riding, running and yoga as their sport of choice during Dueños 2013 celebrated last Saturday November the 23rd, a select few opted for polo.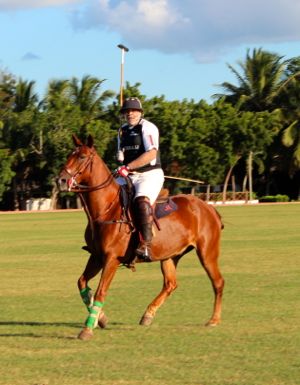 Having been rained out on numerous occasions in the past (including the practice game the day before), it was a great moment to see the sun shine brightly on the Dueños tournament played out between the La Lopera polo team and the Casa de Campo polo team.
Playing for La Lopera was Dr. José Lopez, Julio Lopez, Alex Schad and Luis A Carbuccia, while stampeding out for Casa de Campo was Jaime Garcia, Luis Paniagua, Enrique Bonetti and Anton Tejeda.
In front of a mixed crowd of Casa de Campo villa owners, residents and Casa de Campo hotel guests the Casa de Campo polo team charged to victory 9-8. Amongst the gathered crowd was Calixto Garcia-Velez, Casa de Campo director of polo who watched the game with his gorgeous wife Mayli.
"Luis Alfonso Paniagua made some beautiful goals and was solid on defense with the help of his team mates, especially Enrique Bonetti leading the offense and Anton Tejeda with some spectacular near side back shots," Cali told Casa de Campo Living.
It was also a great pleasure to see Dr. José Lopez taking part with his son, Julio Lopez. Dr. José Lopez, the Health Vice President of Central Romana & Director of the Centro Médico, has been playing polo in Casa de Campo since the 1980's and having been seen at the polo in recent years as an excellent commentator, it was a real treat to see him on horse-back again. "He was in great form. He made two beautiful passes to his son Julio who scored from them, one was an amazing shot he hit out of the air," Calixto Garcia-Velez told Casa de Campo Living.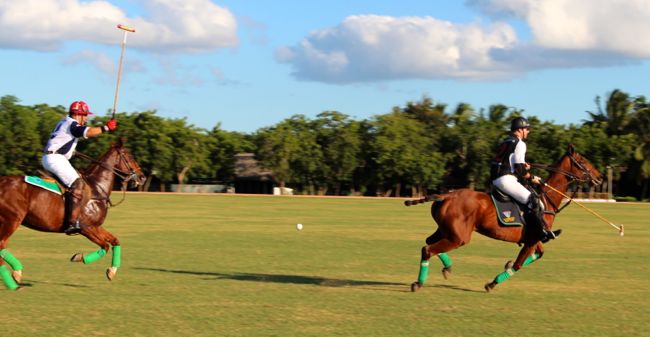 The prize-giving ceremony was celebrated later that night at the legendary beach party at Minitas Beach (click here for the photos), where Luis Alfonso Paniagua was crowned as MVP (Most Valuable Player), and the BPP (Best Polo Pony) was CR #304 – Machita, a pony bred by Central Romana and owned by Anton Tejeda.
Congratulations to all the players!
A fine afternoon of polo prowess! Are you a polo fan? If you are, it's now polo season in Casa de Campo, so whether you want to play or watch a game, now is the ideal time! There are practices and games on weekdays and weekends. However, as polo is very sensitive to the weather, please contact the Casa de Campo Polo Club on (809) 523-8951 to avoid disappointment.
The following collection of photos were taken during the Dueños 2013 polo tournament in Casa de Campo on November 23rd 2013, during Dueños 2013: