This post is also available in: Spanish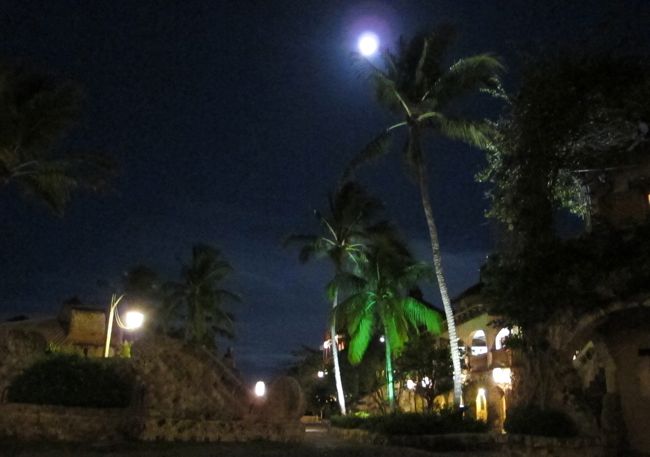 On Saturday the 5th of May (Cinco de Mayo!) amidst all the faux-Mexican celebrations Casa de Campo (and the rest of the world) were treated to incredible sightings of a "supermoon" – and we spotted her lighting up the midnight blue sky in Altos de Chavón.
What is a supermoon? 
A supermoon is the coincidence of a full moon or a new moon with the closest approach the Moon makes to the Earth on its elliptical orbit, resulting in the largest apparent size of the moon's disk as seen from Earth. Basically, a supermoon is when the moon looks much bigger than normal.
Source: wikipedia.org
So this rather pretty photo was taken by me at the end of a long day celebrating "Cinco de Mayo" – we started off at Paco Taco in San Pedro, which really is worth driving to San Pedro for (click here for our review), and then enjoyed a few fruity margaritas at La Cantina before finishing off the night at Onno's Bar with one of their famous "Coronita's" and a plate of loaded nachos!  And I think that explains why the photo isn't quiet as super as the moon!
Viva Mexico! Celebrating "Cinco de Mayo" at Paco Taco!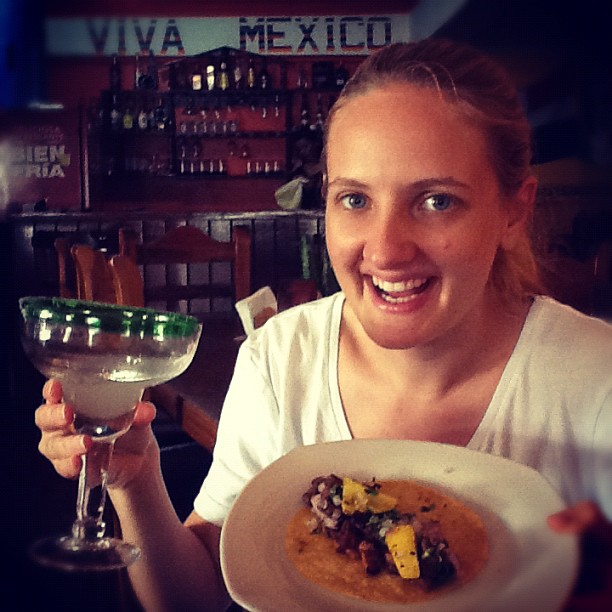 Did you enjoy this post and my photos?
If you did please go to the top of the page and click the Facebook "Like" button….or the "G+" button to show your appreciation! Thank you kindly!!!