This post is also available in: Spanish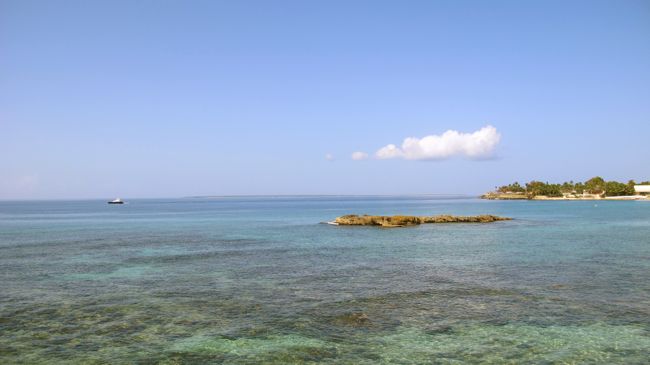 Yesterday morning on our way to the Chavón river for a kayaking excursion (lots of photos and all about that soon), we spotted Catalina island on the horizon – so we just had to stop and take photos. 
Catalina island located South of La Romana and Casa de Campo is typically visible from Casa de Campo as a dark blur (and some days not at all) – but yesterday morning the day was so clear and bright that not only was Catalina island was visible – but we could even see the yellow of the beaches.
Combine that with the crystal blue ocean – as flat and clear as I have ever seen it and the clear blue sky with a single floating cloud, the scenario was perfect for an impromptu photos shoot! And so one hour and hundreds of photos later – here you can see one of my favorites, although not THE favorite – I'm saving the very best ones for our new print magazine, TODO Casa de Campo!