This post is also available in: Spanish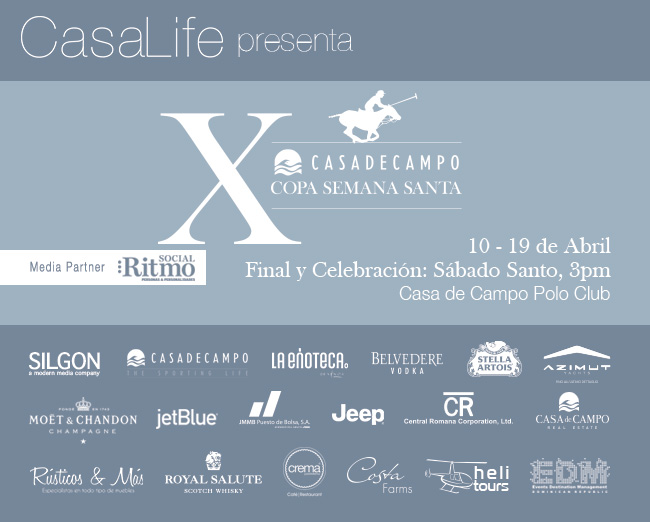 This Saturday, April 19th from 3pm, the 10th annual Casa de Campo Copa Semana Santa polo tournament, presented by CasaLife magazine, will come to a grand close with the finals and celebration.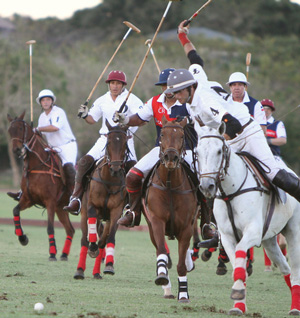 As has become tradition, the finals will be accompanied by a deluxe spectator area, providing Moët Chandon and Belvedere bottle service by La Enoteca, as well as an exclusive VIP lounge for the players and select guests.
Other key elements of the finals and celebration will be the Argentine Asado (BBQ Gaucho Style) catered by Casa de Campo (click here for details), as well as the #CasaLife contest – your chance to win a flight to New York with jetBlue, a helicopter ride with Heli-Tours and much more! To take part in the #CasaLife contest click here!
Taking part in the 10th annual Casa de Campo Copa Semana Santa are 4 High Goal teams from Casa de Campo and Santo Domingo, they are:
El Pitirri 
Alejandro Alvarez
Julio Lopez
Carlos Cortes
Rafa Perez Diez
La Lechuza Santo Domingo
Enrique Bonetti
Alfredo Vargas
Johnny Alvarez
Anton Tejeda
Chamuscada
Ricardo Tirado
Alejandro Tirado
Denis Santana
Guille Cochon
SBG Polo Team
Rafa Garcia
Pedro Pablo Cabrera
Heriberto Constanza
Juan Crespo
The grand final will then be played on Sábado Santo, Saturday April 19th, with games scheduled at 3:30pm and 4:30pm.
Among the international brands supporting the occasion are Ritmo Social, Royal Salute, Moët & Chandon, Azimut, Belvedere Vodka, JMMB Dominicana, BMW / Autogermanica, jetBlue, Central Romana, Casa de Campo Real Estate, Costa Nurseries, Events Destination Management and Rústicos y Más, among others.
Casa de Campo Copa Semana Santa – finals & celebration

When

Celebration starts from 3pm

Final #1: 3:30pm

Final #2: 4:40pm

VIP Enclosure (by invite only) opens at 4:30pm

Where

The Casa de Campo polo fields