This post is also available in: Spanish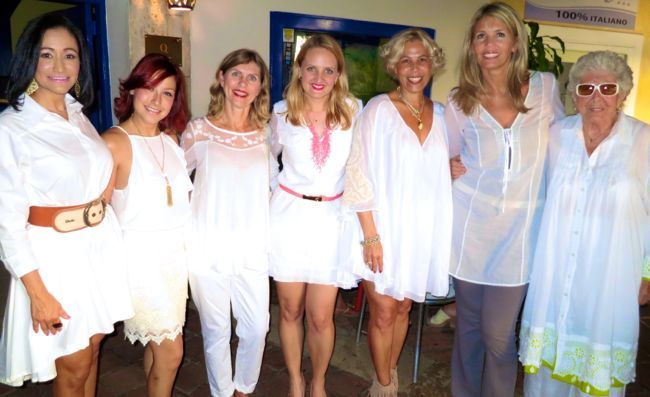 On Thursday February 12th it was time for another edition of the famous Café de la Leche gathering – and it was far more than all-white! Pun intended!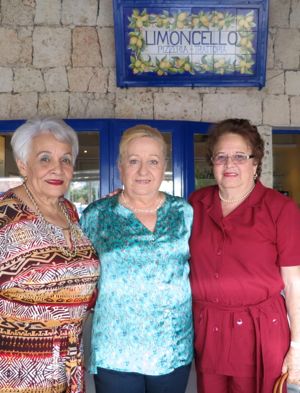 Although there was no planned theme for this edition of the Café de la Leche (that is in addition to the usual great food and good times theme), there seemed to have been some kind of subliminal message – as nearly all the ladies came dressed in white! And we all looked simply lovely – after all there can be no denying that white resort wear is the perfect attire for a Café de la Leche in the chic Marina Casa de Campo.
And what a delicious Café de la Leche it was! As we have come to expect from Limoncello, one of Casa de Campo's most popular restaurants, the food and the service was excellent. As the lovely ladies of the Casa de Campo community exchanged stories on the happenings of the last month, we were waited on hand and foot by the attentive waiters of Limoncello, while our hostess, Maria, made sure that everyone was very well looked after.
This Café de la Leche served not only to gather milk supplies and funds for the Hogar del Niño's crib room, where more than 200 babies consume 800 bottles of milk every single day, but it was also the perfect warm-up for the Hogar del Niño weekend as we made plans about what to wear at the dinner on Saturday, as well as which of the many other sporting events we would take part in. [Click here for the complete schedule of Hogar del Niño weekend events!]
The following collection of images were taken at the Café de la Leche hosted at Limoncello on Friday February 12th: