This post is also available in: Spanish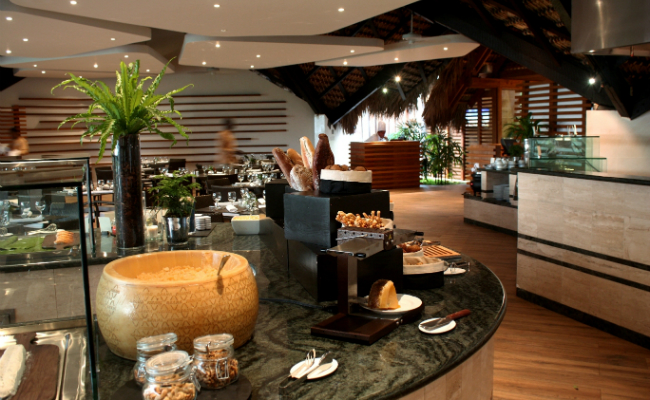 The newly revamped Lago Restaurant (formerly called Lago Grill) is open for New Year's brunch to welcome 2016. It's not just the NYE party that counts, but the next morning too!
After a night spent of partying at the infamous Praia party on Minitas Beach, dining and dancing at the Marina, or clubbing at Chavón's hottest club Genesis, we'll need somewhere to recuperate! Thankfully, Lago will offer a holiday brunch special from 6:30 am to 3 pm. Eggs, bacon, sausage, pastries and tropical fruits, it all sounds good. And coffee, lots of coffee.
For a hangover cure, check out Jacqueline Banks' article on natural hangover remedies and say goodbye to any headache woes. The stories and experiences are all we want to remember. Brunch at Lago's costs US$48 for adults and US$35 for children age 4-12. Children can also have their faces painted from 10 am – 12 pm.
Enjoy a wonderful New Year's Eve tonight and Happy New Year! Check out a selection of Lago restaurant's buffet and renovated design.
Photos courtesy of Ury Guzman: