This post is also available in: Spanish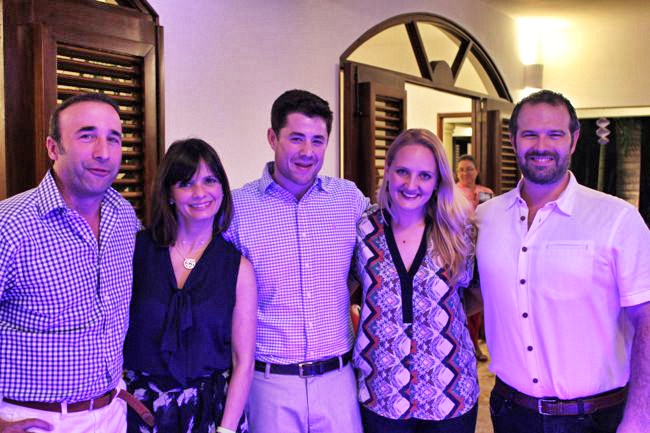 On Tuesday December 17th, Rick Rosemarin, vicepresident of Casa de Campo Estates hosted a holiday cocktail for their team of co-brokers and employees at one of their properties; Cacique #8. 
Casa de Campo Estates, real estate company in Casa de Campo owns a number of rather impressive villas within the Casa de Campo resort; Punta Aguila #17, El Valle #30, Barranca Oeste #14, Barranca #2 among others – including the magnificent Punta Minitas #34, most famous for being the vacation home of the Kardashian-Jenner family during their stay in Casa de Campo last year.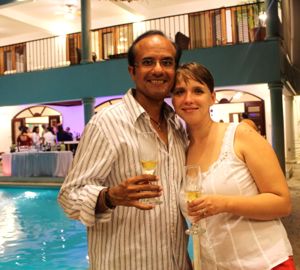 Punta Minitas was also the set of choice for Drake (Canadian recording artist, rapper, songwriter, and actor), who filmed "Started from the Bottom" at the stunning 6-bedroom property, on the market for a cool US$19.5 million boasts a private beach with a breathtaking 180 degree ocean view.
With live music, picaderas and plenty of festive cocktails, the company's co-brokers enjoyed a very pleasant evening under the stars around the villas beautiful pool and terrace area. Cacique #8, located virtually next to to Minitas Beach boasts not only a fabulous location, but also 6 large bedrooms, pool, jacuzzi and a very large upstairs balcony. Cacique #8 is currently on the market for just US$1.9million.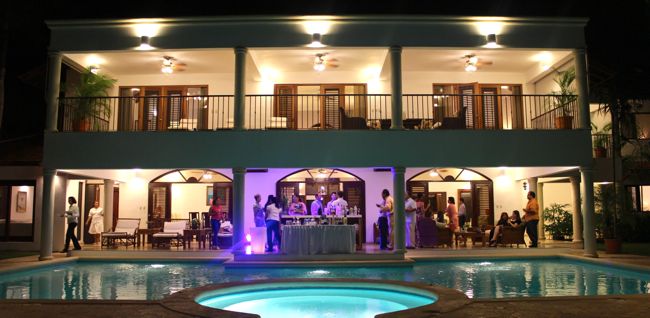 The following photos were taken during the celebration for co-brokers at Casa de Campo villa Cacique #8 on Tuesday December 17th, 2013: