This post is also available in: Spanish
Recently I had the pleasure of entering Altri Tempi, designer furniture store in Santo Domingo, with the purpose of checking out their new Minotti collection. The store itself which carries an extensive array of lighting options, decorative pieces, indoor and outdoor furniture and even dinnerware, came to my attention as I poke around the city for a new coffee table.  One only needs to follow their Instagram page for daily inspiration on interior design. Minotti's sleek and atypical elegance is what drew me up to the second level of Altri Tempi to see the collection in person.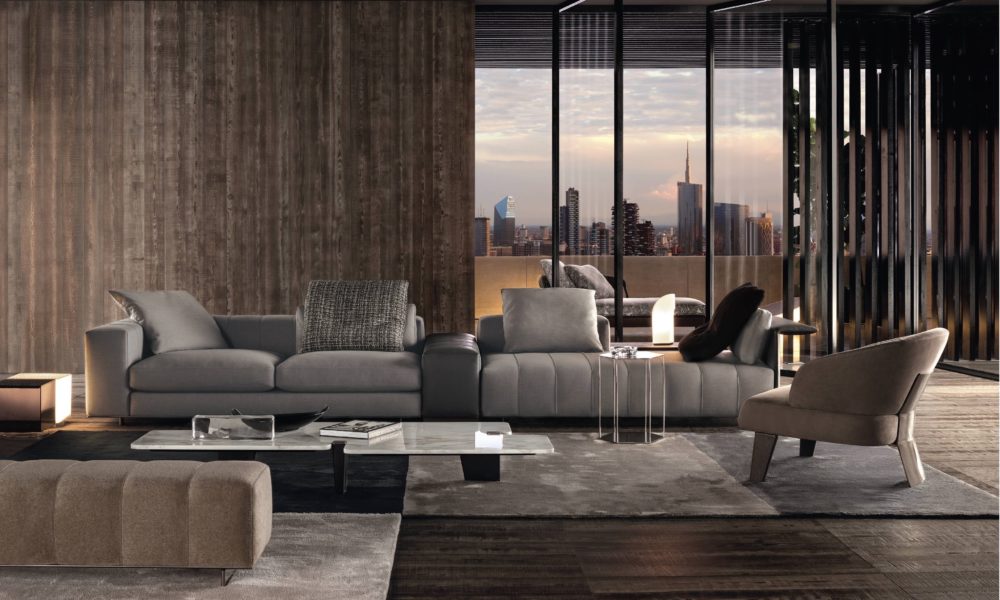 In neutral colors, Minotti blends well for all decor themes and designer details come across in accentuated shapes like their modular sofas or beveled coffee tables. Ideal for accommodating lots of guests during the holidays, their grey half-moon shaped sofa is as comfortable as it is sophisticated, and makes chatting with friends a breeze. I liked slinking down into their pale taupe sofa whose backrest cushions are fully movable and great for lounging in a study or cinema room!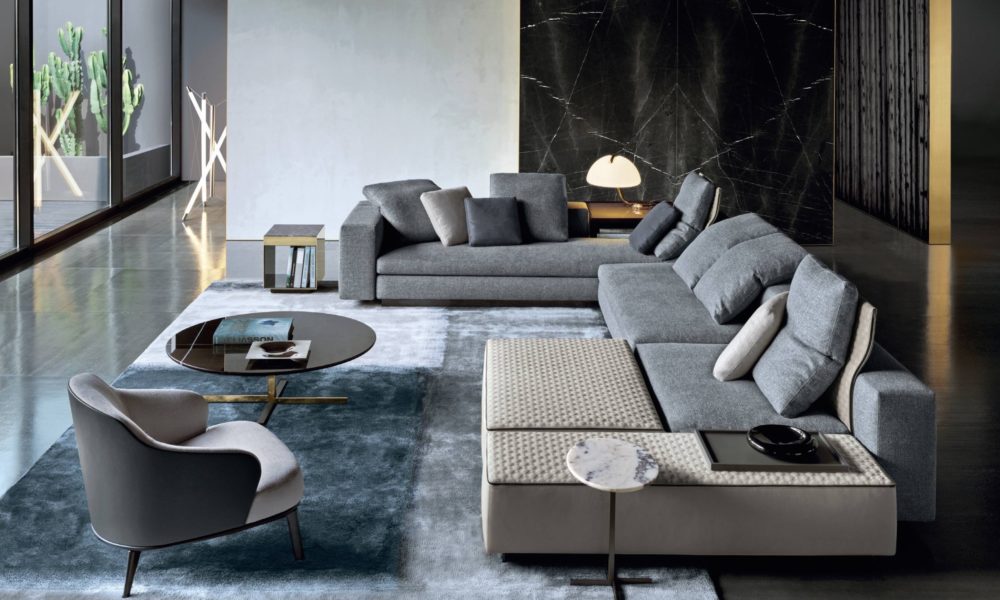 As I meandered around Altri Tempi, their display set up had a very orderly interpretation of space. Not too busy, well-chosen accessories complimented the clean lines of their new collection. A welcoming warmth from Minotti came in the form of a burnt golden hue in a set of microsuede chairs. What felt like a throwback to the 1970s, was in actuality a very cool and upscale reinvented look. Additionally, Minotti's collection "Lifescape" bridges indoor luxury with outdoor durability. Weatherproof materials don't forgo style and I especially liked the basket-woven chairs with plush pillow seating.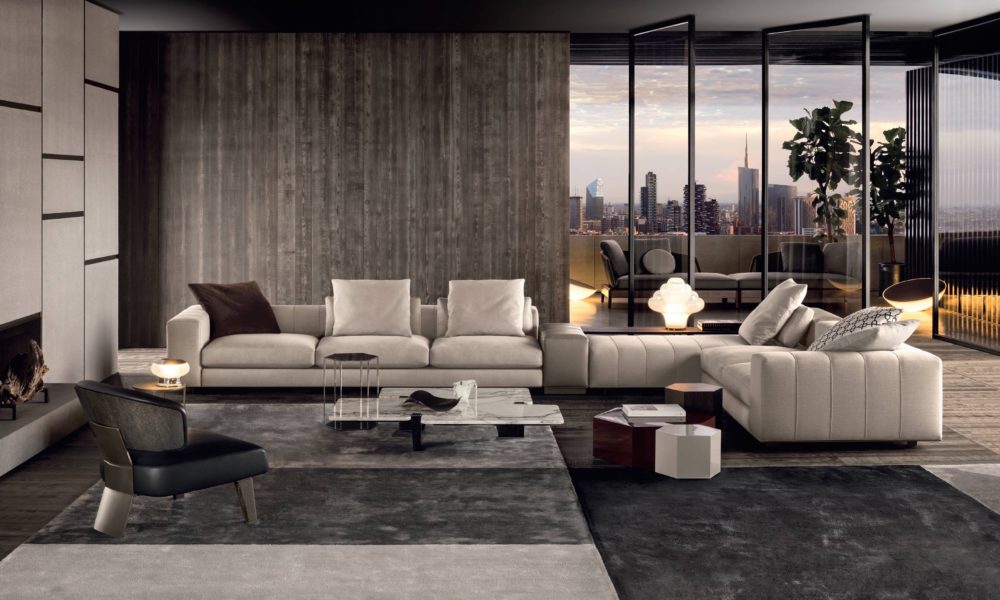 As for coffee tables, a wooden triangular shaped one won by attention. Low to the ground, this table provided a feng shui element as circulating it was effortless and allowed for a good flow of energy. Easy to atop with various accessories at many angles, or layout hors d'oeuvres for guests gathered around the living room, it had my seal of approval. For a closer look at Altri Tempi's Minotti collection, head to their store location in Santo Domingo to test out their offerings and view their other collections on display. Plus, check out below how the Dominican Republic's designer furniture store has successfully decorated many luxurious Casa de Campo villas.
*All photos provided by Altri Tempi

When busy weekends come a roaring, like this past one in Casa de Campo, ducking into a paradisiacal escape may be just the thing you need. Available for sale and rent, Los Lagos 71 is said to "spare no expense when delivering the experience of pure Caribbean luxury." The villa, fully furnished by Altri Tempi, is complete with an elegant, minimalist décor theme and makes for an ideal séjour in this home away from home. Read more here!
If you're on the hunt for a spectacular Casa de Campo retreat, this Los Lagos villa beckons guests inside with an open, expansive floor plan, multiple cozy seating areas, and chic beach decor. The furniture, all of which comes from Altri Tempi, provides a contemporary and natural element to the property. Read more here!
ALTRI TEMPI

Altri Tempi is synonymous with design and good taste. We offer the most renowned collections of distinctive and exclusive brands. We select the best furniture around the world, creating tasteful and timeless design. We have the most extensive collection of furniture, and are passionate about bringing style to exceptional residences in the Dominican Republic. For furniture, lamps, decorations, gifts and more visit us at Altri Tempi.

Hours of Operation: Monday- Friday: 10:00 a.m. – 7:00 p.m; Saturdays: 10:00 a.m. – 5:00 p.m.

Location: 

Salvador Sturla 25, Naco (Tel: 809.540.6950)

Av. Juan Pablo Duarte 172, Santiago (Tel: 809.583.3508)

Website:www.altritempi.com.do

Facebook:Altri Tempi

Instagram: @AltriTempi; @AltriTempiProyectos

Email: [email protected]