This post is also available in: Spanish
If you're on the hunt for a spectacular Casa de Campo retreat, this Los Lagos villa beckons guests inside with an open, expansive floor plan, multiple cozy seating areas, and chic beach decor. The furniture, all of which comes from Altri Tempi, provides a contemporary and natural element to the property.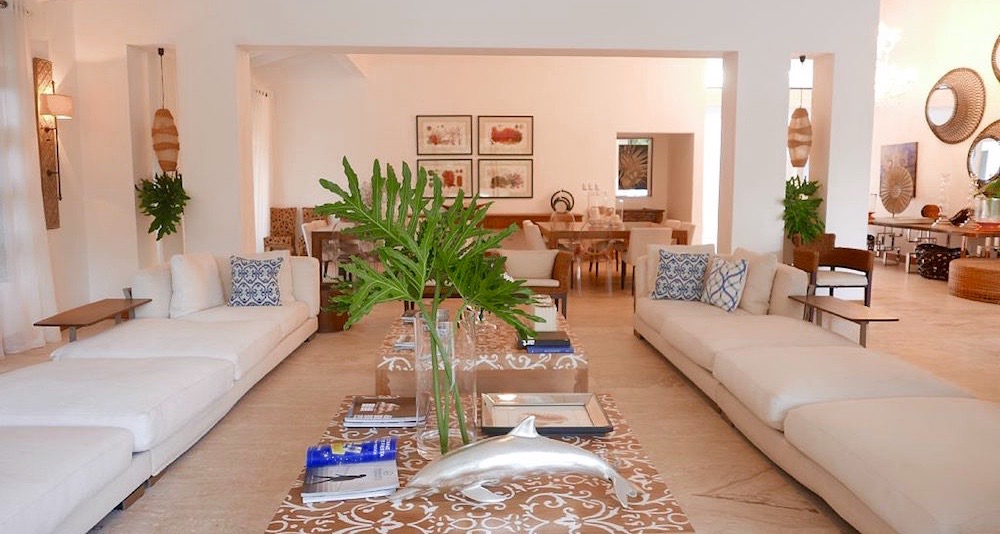 Brushed in a muted, earth-tone pallet with wooden tabletops and weaved basket accents, this soothing design theme is complimented with the rare insert of the sea – in geometric blue pillows, abstract watercolor paintings, and a distressed teal cabinet. The five bedrooms feature beds with quilted headboards and the ultimate modern standard of hotel luxury – simplistic white bedding. You might find that once you crawl into bed you never want to leave. The rooms open up to the luscious outdoors that take residents to the backyard patio complete with a heated swimming pool and jacuzzi. Relax in a modern pool chaise lounge and soak up the sun on the quiet terrace.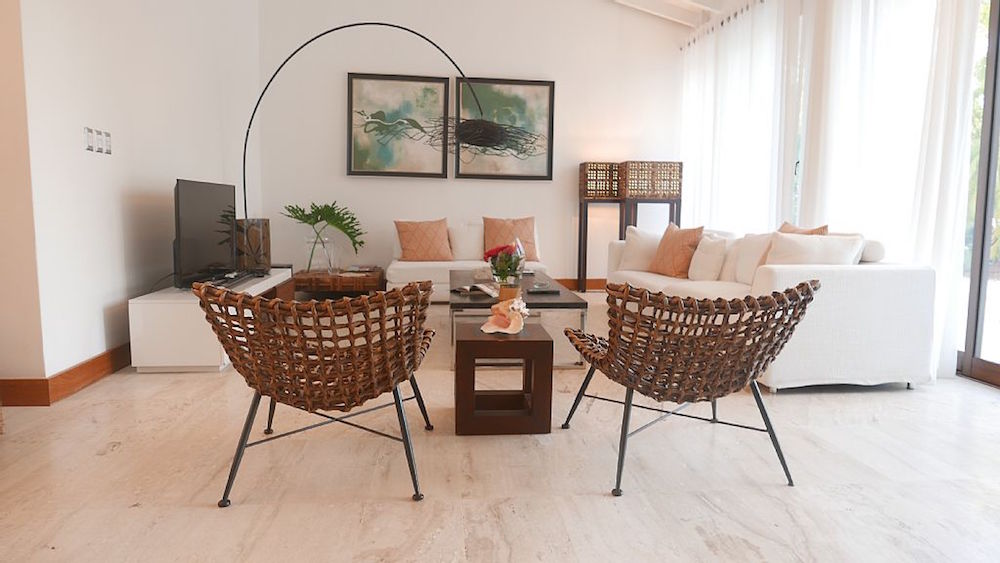 Altri Tempi is a furniture store in the Dominican Republic that provides an array of designer furniture and collection pieces, as well as well as lighting and interior design. If you love their products as much as we do, you can view their online catalog here or visit one of their stores in Santo Domingo or Santiago. Boasting modern indoor and outdoor furniture and decorative essentials to even the most posh dinnerware, Altri Tempi has a great collection to complete your home with a design theme that's right for you.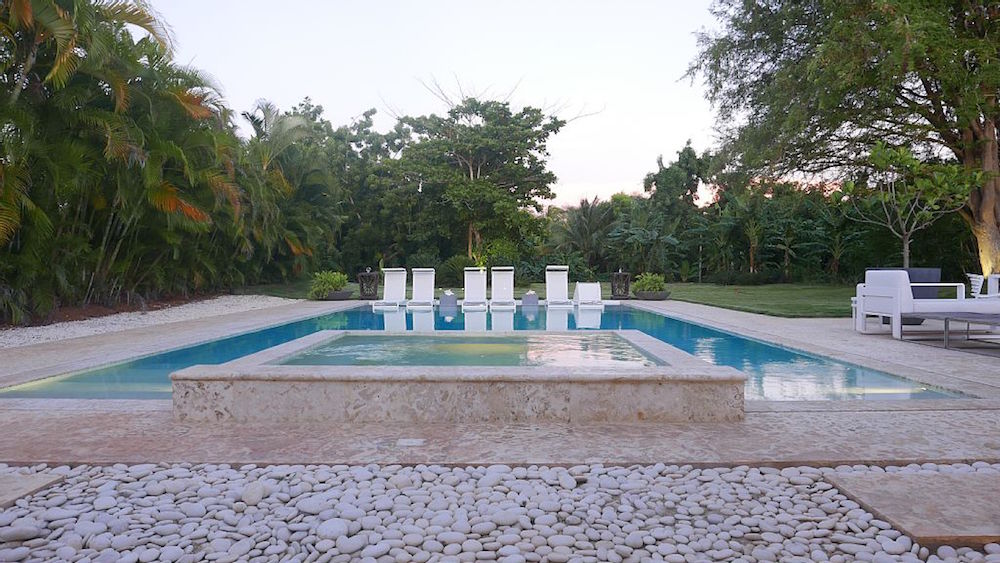 This lovely Los Lagos 37 property is available for rent on VRBO.com and additionally is up for sale! See more of the details by clicking the link above, and escape to paradise in a beautiful villa nestled in Casa de Campo just a short walk from Minitas Beach.
View the gallery below for more pictures of Los Lagos 37:
Altri Tempi

Altri Tempi is synonymous with design and good taste. We offer the most renowned collections of distinctive and exclusive brands. We select the best furniture around the world, creating tasteful and timeless design. We have the most extensive collection of furniture, and are passionate about bringing style to exceptional residences in the Dominican Republic. For furniture, lamps, decorations, gifts and more visit us at Altri Tempi.

Hours of Operation: Monday- Friday: 10:00 a.m. – 7:00 p.m; Saturdays: 10:00 a.m. – 5:00 p.m.

Website: www.altritempi.com.do

Facebook: Altri Tempi

Instagram: @AltriTempi

Email: [email protected]