This post is also available in: Spanish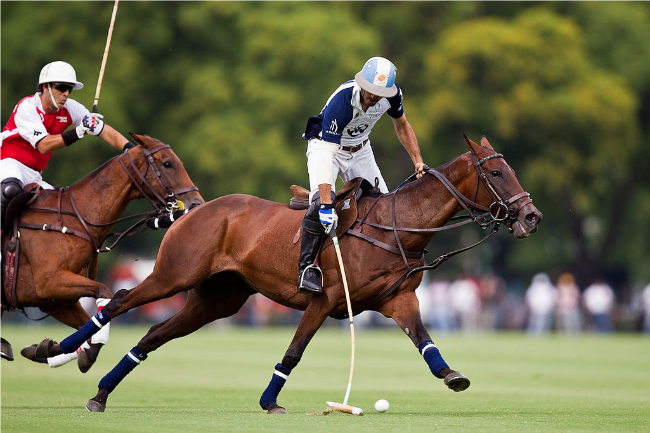 The sport of kings brings the greatest in athleticism to our door. Casa de Campo will host the Royal Salute Charity Polo Day this Saturday, February 6th with none other than Adolfo Cambiaso, the #1 polo player in the world garnering 947 points.
Dolfi' Cambiaso will play alongside recent Bronze Cup champions of the Polo Challenge RD 2016 Lechuza's Victor Vargas and Juan Martín Nero, who ranks # 3 in the World Polo Tour ranking as well as David Stirling Jr. of Agualinda, ranked # 4 and winner of the Bronze Cup MVP.
Cambiaso's recent highlights include the masters tournaments: Argentine Polo Open, Hurlingham Polo Open, and the Tortugas Open, all held in his home country of Argentina. Visit the World Polo Tour website for his profile and other top ranking professionals around the world.
The much anticipated "Best of Polo" day, will begin with the National Anthem in the voice of Sonia Alfonso and a performance by the Ballet Folklorico Nacional.  
The charity match will benefit the Fundación MIR and Hogar del Niño, and tickets can be purchased for just $10 by calling 829.259.7172 or emailing [email protected].
With polo at its highest level, it's going to be a day to remember! Mark your calendars for THIS Saturday, February 6th and join us on the Polo fields in Casa de Campo!!
Principle picture courtesy of Polo Today Network's Flickr account.
Blue Team: Victor Vargas, Francisco Bensadon, David Stirling, Juan Martín Nero.

White Team: Bob Jornayvaz, Ignacio Toccalino, Ignacio Novillo Astrada, Adolfo Cambiaso.