This post is also available in: Spanish
The Casa de Campo Junior Golf Academy celebrated its 3rd Annual Parent & Child Golf Tournament at the new 9 holes of the La Romana Country Club golf course last Saturday, March 18th. With this event and the weekly classes, the academy aims to promote this sport for children and encourage their development in golf, embracing Casa de Campo's active sporting life.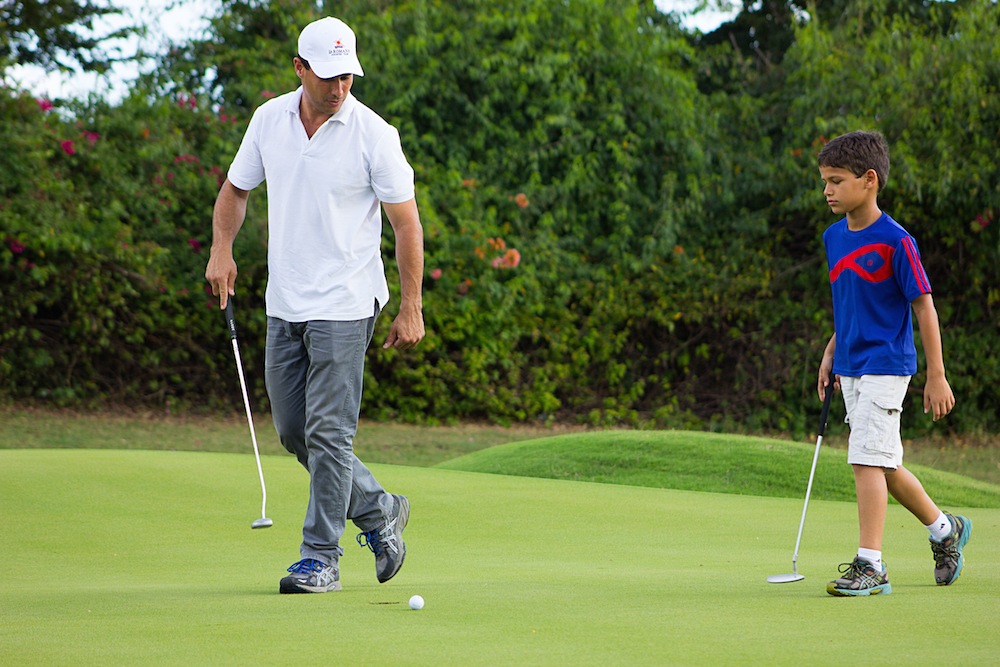 The tournament started at 3pm where all teams met at the La Romana Country Club and were assigned golf carts and their starting locations. The event was supervised by Eric Lillibridge, Head Teaching Professional at Casa de Campo's Golf Academy, and Dave Pfisterer, La Romana Country Club golf Pro. It played in scramble format divided into three flights: A, B, and C played at the new 9 holes of the La Romana Country Club golf course.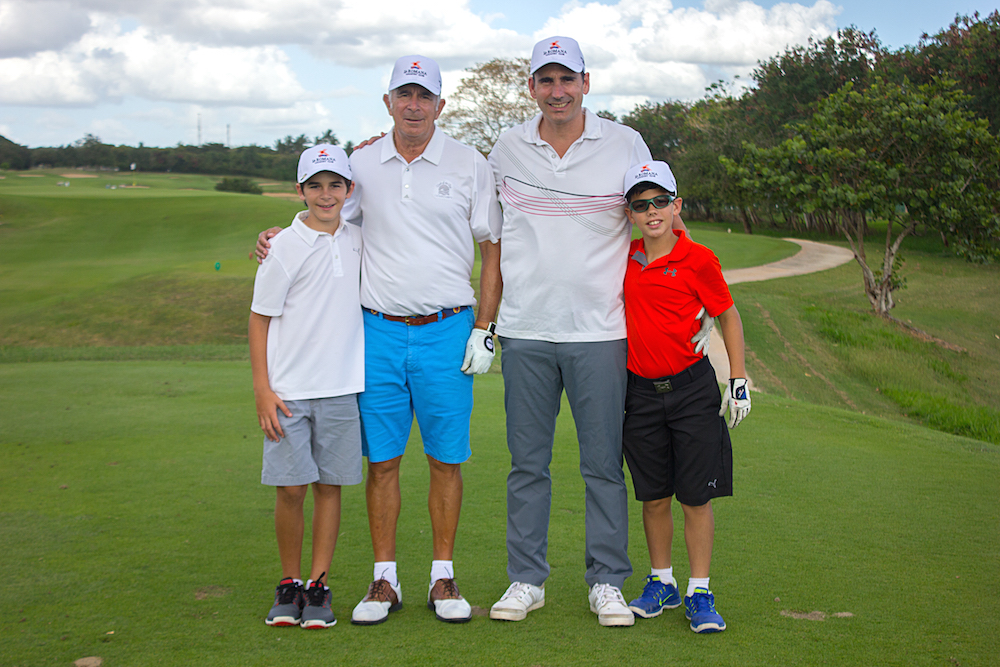 Once the players finished the designated course, an awards ceremony took place close to the bar area of the garden by the lake. Family members got together and congratulated participants for a great game. Kids continued to play after the tournament, running around after one another and enjoying the lovely afternoon. After all the scorecards were registered by Eric Lillibridge, Dave Pfisterer introduced Mr. Carlos Oliva who thanked everyone and their families for their continued support and encouraged their participation in next tournament.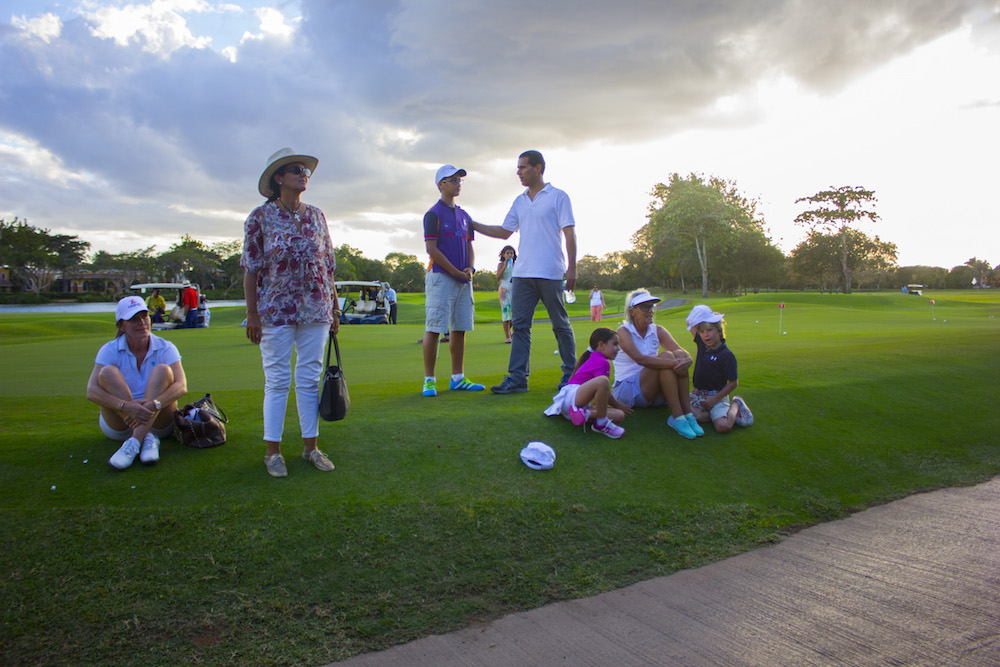 The winners were announced starting with Flight C: 1st place went to Susan Johnson and Hunter Hanford, and 2nd place: Eduardo Wallis and Lian Azqueta. In Flight B, David and Dave Gober took 2nd place while María José and Antonio Oliva won 1st. In the last category, Flight A, Joaquin and Joaquin Montero earned as this year's champion title, and 2nd place went to Luis and Gabriel García- Dubus.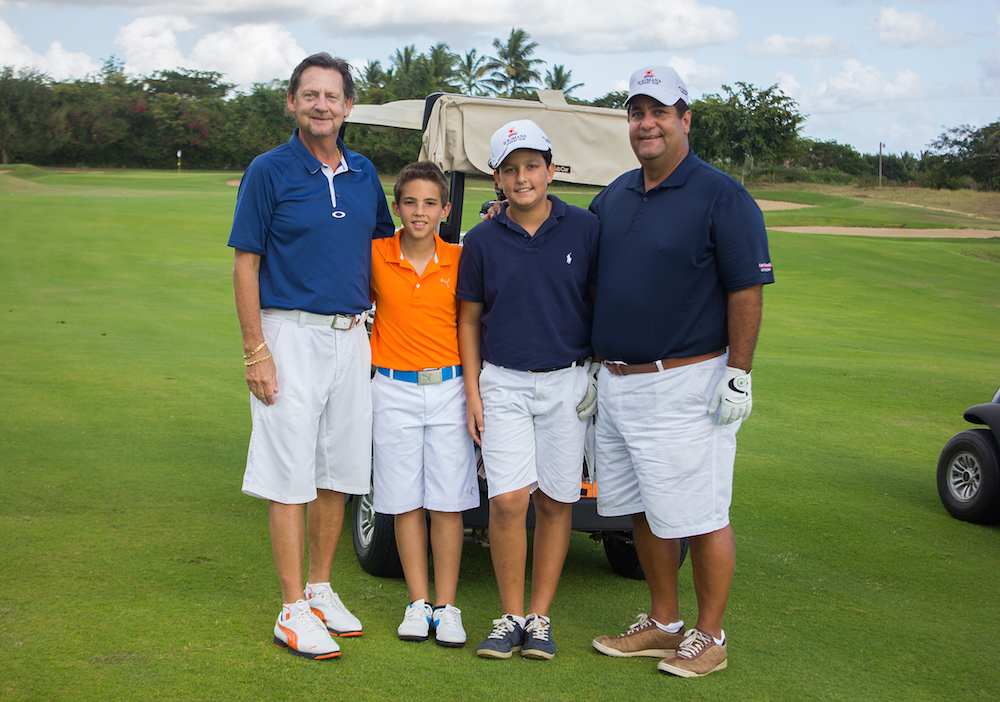 It was definitely a day the kids will remember and an excellent way to encourage them to practice the sport! What better place to do so than in Casa de Campo?! If you are looking to enroll your children golf, registration for the academy's second semester is still open. Just call 809.523.8115 / 8045 to sign-up, visit the Teeth of the Dog Pro Shop, or email Eric Lillibridge at [email protected]. Plus, this year its coaches and teachers are letting everyone know this year has some added improvements!
The following photos were taken by Laura Perdomo during the 3rd Annual Parent-Child Tournament on March 18th 2017: