This post is also available in: Spanish
The Jr. Golf Academy is in full swing and its coaches and teachers are letting everyone know this year has some fun improvements. More tournaments are happening throughout the year, there's a better student/ teacher ratio, and they've implemented more video instruction. Eric Lillibridge who's been the Director of Instruction for over six years gave us the 411 on the Jr. Golf Academy.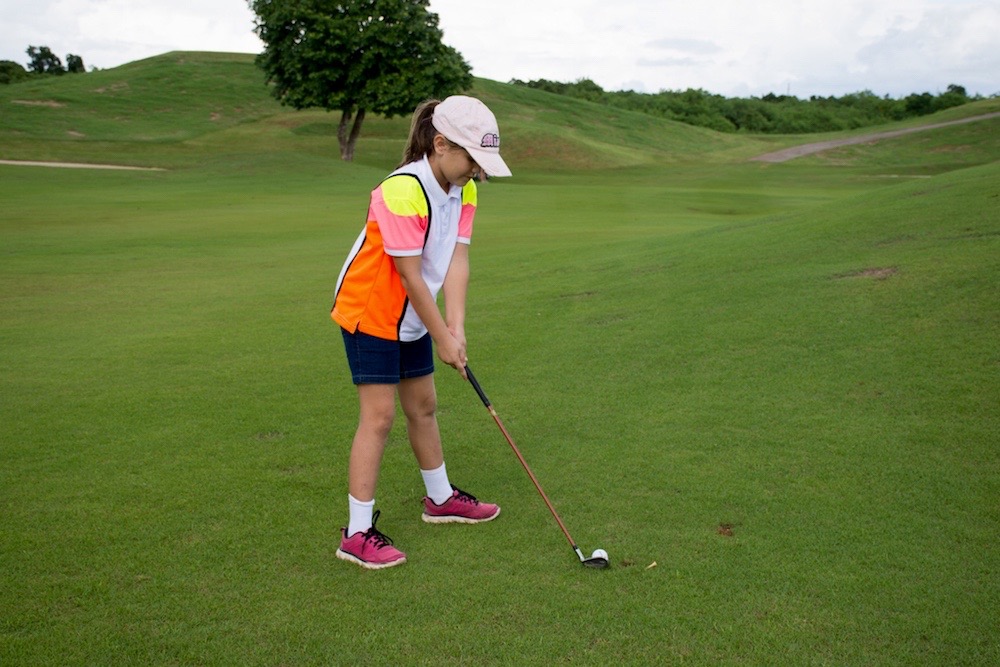 On the practice facility of the Teeth of the Dog, kids ages 5-16 are welcome to join the Jr. Golf Academy every Monday and Wednesday. Meeting times are from 4:30 p.m. – 6:00 p.m. and instruction is given by five teachers from the Abraham Lincoln School. Well-trained, these instructors show young golfers how to approach the game and enhance their game.
Video lessons show an analysis of each junior golfer's swing, helping him or her to see the areas that can use improvement. Visual learning can be an easier way for making quick adjustments and landing a more fluid swing. During each practice lesson, parents are more than welcome to stay, enjoy a coffee and chat while their little ones are off attending the academy. When they're ready to hit the green, juniors in the Junior Academy have full privilege to play the Lagos 9 holes walking. They're allowed to rent a golf cart from the Dye Fore Pro Shop too for a fee, but are encouraged to walk since in all the tournaments Juniors walk or use a push cart.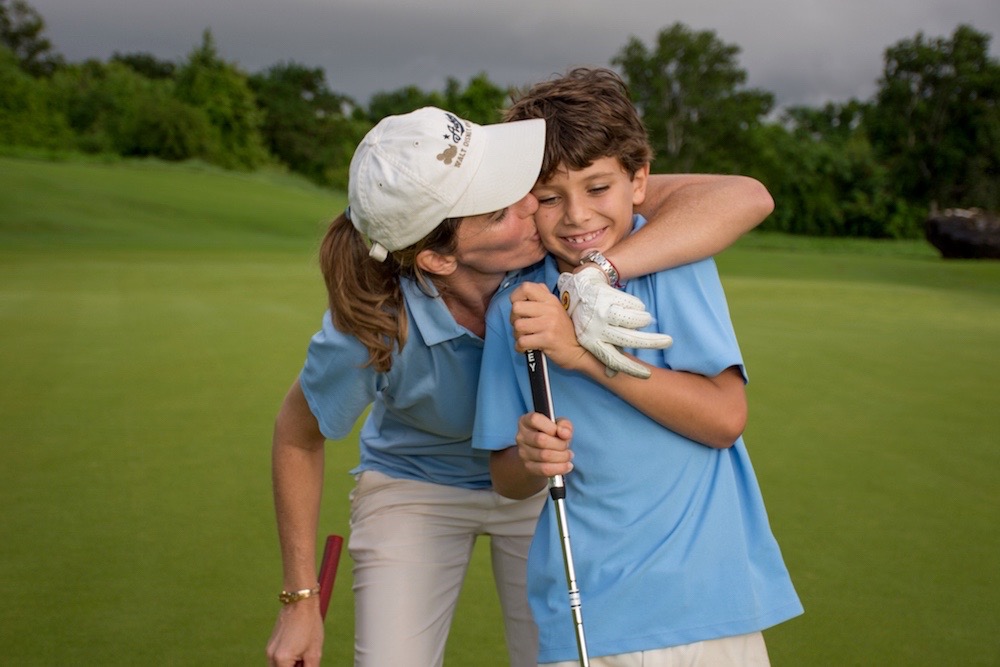 The next tournament is less than a month away in March (details coming soon!) and is open to La Romana Country Club members and Jr. Golf Academy members. Registration for the academy's second semester which began in January is still open. Just call 809.523.8115 / 8045 to inquire about signing-up, visit the Teeth of the Dog Pro Shop, or email Eric Lillibridge at [email protected].
What: Junior Golf Academy

For: Young golfers ages 5-16 years old

When: Every Monday & Wednesday, 4:30 pm – 6:00 pm

Where: Teeth of the Dog Practice Facility
Eric Lillibridge 

Director of Instruction, Casa de Campo Golf Academy
(809) 523 – 3333 Ext. 3187 | [email protected]
Casa de Campo Villa owner – US$100 Junior | Niño – US$90
[Rates per hour]

Eric Lillibridge is Casa's leading expert for golf lessons and club fitting. Casa de Campo Golf Academy offers a 33% discount to Villa Owner for lessons and clinics. The new club fitting room is also the perfect place for checking loft and lies.