This post is also available in: Spanish
The weekend started off with rain on Friday and throughout the day on Saturday, but thankfully it stopped late in the afternoon allowing numerous fans of different ages to flock to the majestic Altos de Chavón amphitheater and enjoy a night of music and dance by Yandel "El Capitan" and the Latin boyband CNCO.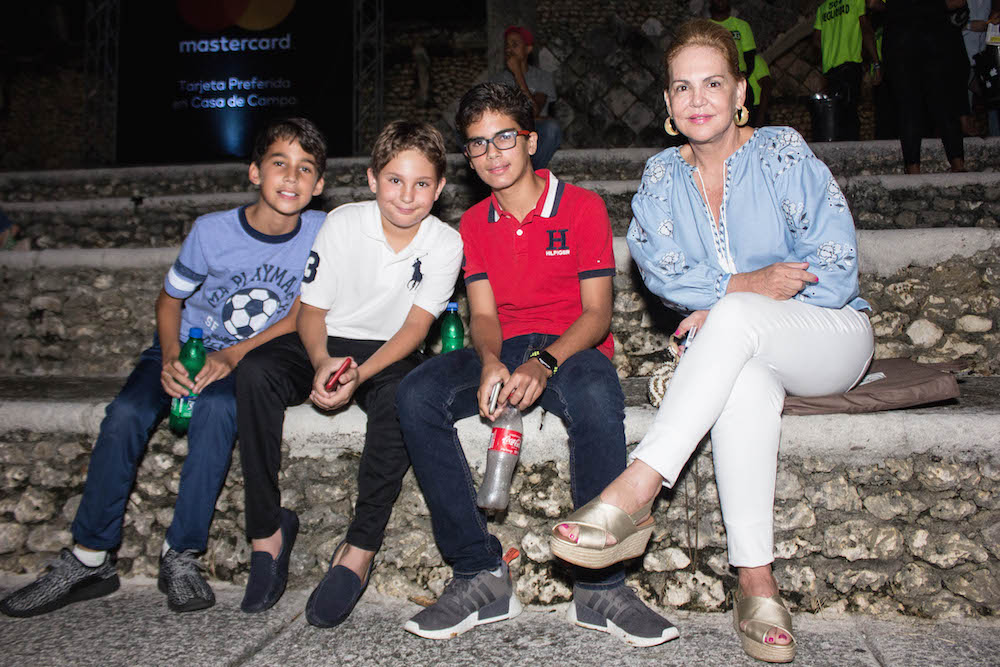 Dj Kambax, who has become very popular and a regular in various events here in Casa, served as the pre-entertainment while we waited for the concert to start. It was the first time we saw so many young people in an Altos de Chavón concert! Kids as young as 6 years old were seen with their parents in the amphitheater waiting for CNCO who has become a favorite of this new generation.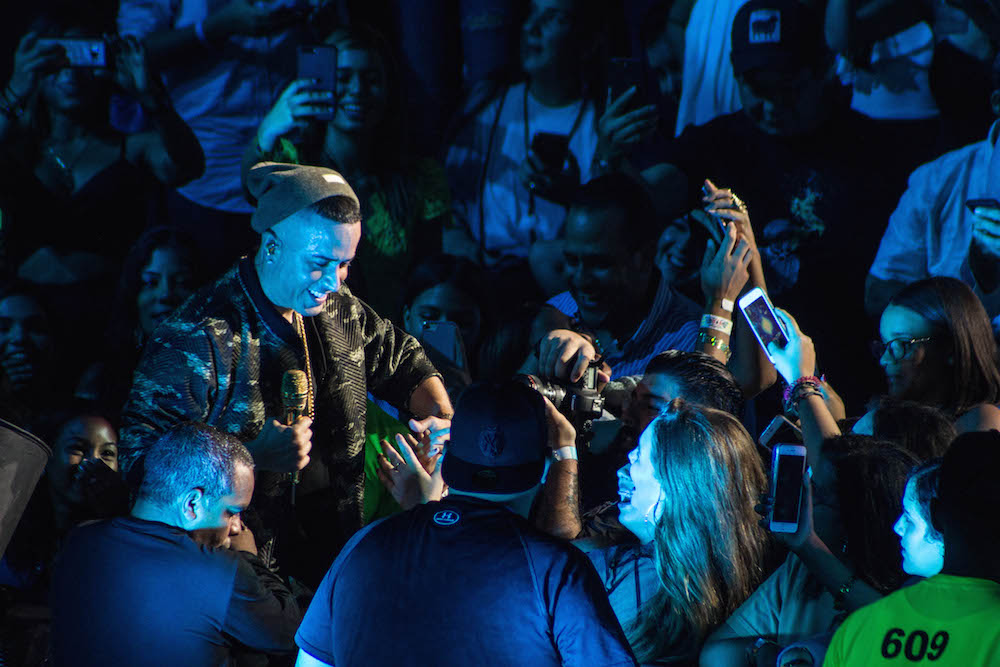 At 9:30 p.m., the lights turned off and out came Yandel to most of the audience surprise since he is a veteran artist and has a wider repertoire— we were expecting him to close the concert. Nevertheless, everybody got to their feet and enjoyed every minute of his presentation; you could even see the younger generation singing some of his songs. Starting off the concert with his newest release "Como antes" which he recorded with Wisin, he had everybody singing and dancing. Dressed in his peculiar urban style: hat, glasses, military jacket and gold shoes, he was accompanied by six dancers who complemented his performance and style. He sang a mix of new and old material such as, "Mírala bién," "Anoche soñé contigo," "Sexy movimiento," and classics like "Mayor que yo," "Nuestro amor se acabó," and "El teléfono."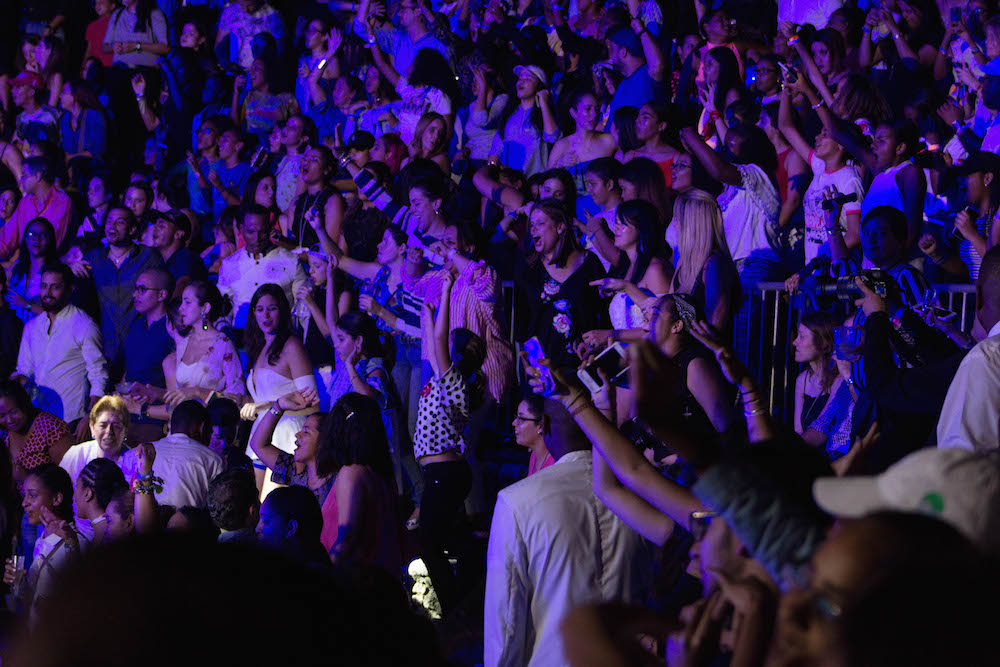 The audience was on their feet throughout his entire time on stage, and during the song "Estoy Enamorado," he came down with his security staff and walked close to his fans, who gave him flowers, kisses and hugs. "Good night to all my people. I am grateful to you my Dominican fans who have supported me wherever I go, always present in my concerts. Thanks to my yandelistas." He then sang "Fronteamos porque podemos," and with invited guest General Gadiel, (who happens to be Yandel's brother) the pair continued with "Plakito". Yandel later continued with "Cazadora," "Pierda la cabeza," "Ginza," "Bailame," ending with "Algo que me gusta de ti."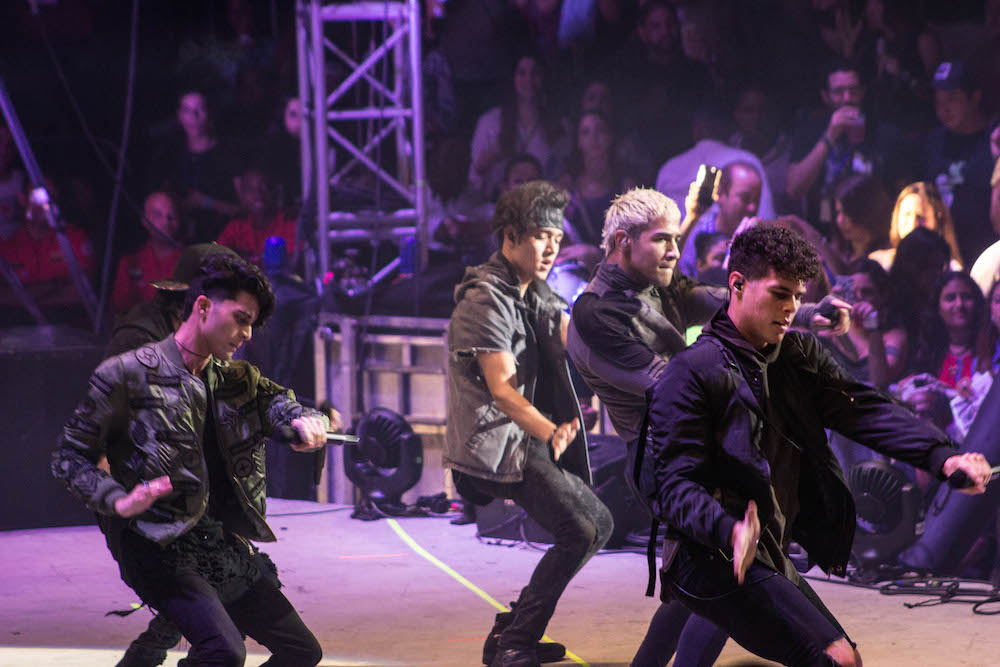 The production staff teased audience members following Yandel's departure, evoking fans to scream thinking that CNCO would finally come out. It wasn't until 11:15 p.m. that CNCO came out and presented songs from their 1st album, "Primera Cita." The young group formed by Christopher Velez, Richard Camacho, Erick Colón, Joel Pimentel and Zabdiel de Jesús were winners of the reality show "La banda" in 2015. Each dressed in their own signature looks and delighted young fans with their dance moves and charisma. Each also performed covers of popular songs such as, "Disparo al corazón," "Despacito," "Duele el corazón," "Propuesta indecente," "María María," and even "24k Magic" by Bruno Mars. The concert ended with fans flocking down to the front stage area to be closer to their idols, to dance and sing their final song, "Reggaetón Lento."
Below a collection of pictures of Casa de Campo's end-of-summer concert with Yandel and CNCO taken by Laura Perdomo on Saturday, September 16th: