This post is also available in: Spanish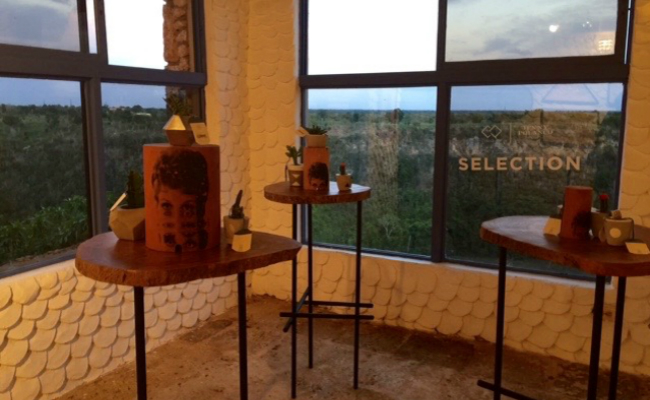 On display at the Jenny Polanco project, is Casa Quien's latest exhibition, a special Winter Selection.
The works presented are of different media, from drawings and sculptures to art-wear featuring artists, Luis Rivas, Luis Molina, Danessa Santana, Michael Robinson, Laura Isabel, Sarah Haddou, Marion Wilson, Jesica Lewit, Gaby D'Alessandro, Andrea Ottenwalder and Ezequiel Taveras.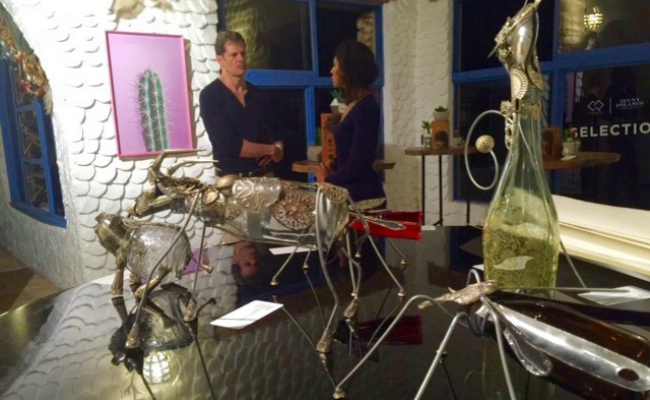 The collaboration between Jenny Polanco and Casa Quien is a way of bringing young and contemporary Dominican art to La Romana. The exhibition is on display for two months and worth your while to go see.
These photos were taken on Friday, December 19th at the launch of the Winter Selection:
Winter Selection Art Exhibit at Jenny Polanco Project

When: Saturday, December 19th, 7pm

Where: Jenny Polanco Project, Altos de Chavón
Casa Quien

Casa Quien is located in the historic zone of the colonial city (Ciudad Colonial) of Santo Domingo.

Casa Quien was born in May 2014 as an initiative by Amy Hussein that responds to non-traditional art gallery structures. It has a space formed by the Gallery, the Art Boutique and Artists in Residence Program. The Gallery will present the work of emerging and established local and international contemporary artists. The Boutique Art specializes in original art, prints, books, crafts, curios, one-of-a-kind (unique or produced in limited quantities) products among others for a variety of contemporary artists.
For more information on Casa Quien and artist and their pieces in the gallery and the Art Boutique visit their website (click here) or FaceBook, or follow Casa Quien: @casaquien on Instagram, @casaquien and on Twitter, Casa Quien on Pinterest.