This post is also available in: Spanish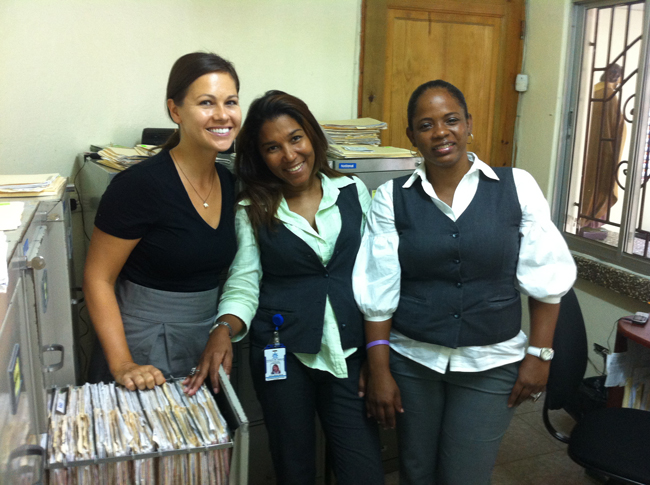 Ever wake up somewhere and wonder how you got there?
For the past month I have been waking up to the beauty and bustle of La Romana. As wonderful as my experience has been, I am not here only for leisure. As a Doris Duke International Clinical Research Fellow, I am spending the next eight months working at Clínica de Familia, a comprehensive community health services organization in La Romana, which runs one of the largest HIV clinics in the Dominican Republic, in addition to primary care services, an adolescent reproductive health clinic, and a specialized clinic for sex workers, among other programs.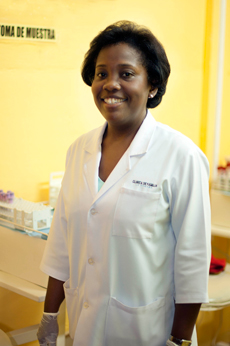 Previously, as a medical student in the Bronx, I had the pleasure of working with a very diverse patient population; immigrants from all over the world come to New York City in search of opportunity. Through my interactions with Dominican patients I came to one conclusion– there's no place quite like the Dominican Republic! With each encounter I was touched by the passion and spirit of my patients and drawn to the vibrant Dominican culture.
However, it is not only a country of stunning, white sandy beaches and swaying coconut palm trees, it is also one of the countries with the highest prevalence of HIV in the Caribbean. HIV is now the leading cause of death among women of reproductive age in this country. And for this reason, as the summer was beginning to fade in New York City, I boarded a plane for the Dominican Republic, leaving my winter jacket and the familiarity of home behind.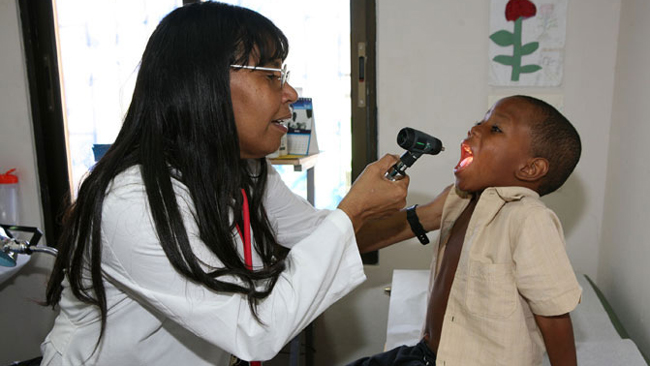 From the moment of arrival at Clínica de Familia, I felt that it was a truly inspiring place. The clinic aims to provide services to the poorest and most vulnerable populations living in the Eastern Dominican Republic with dedication, respect, confidentiality, empathy, and love. These principles guide the delivery of care in the clinic. The doctors, nurses, and support staff work tirelessly to improve the quality of life of nearly 1500 children, women, and men with HIV, resourcefully overcoming the hardships the organization faces of insufficient funding to cover all of the needs of the patients.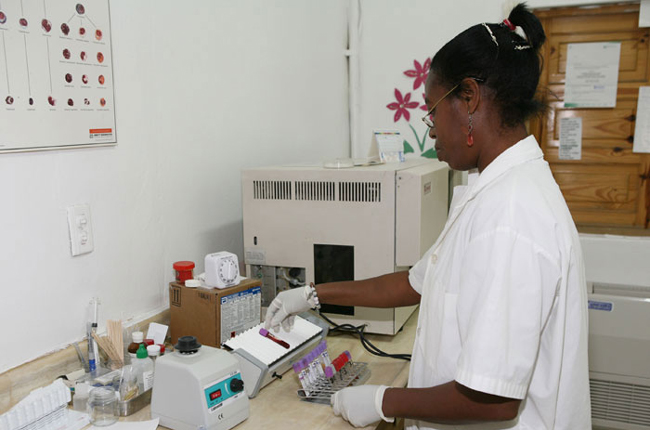 What strikes me most about the clinic is the family-centered approach. Many of the employees are affected by HIV themselves and have personally benefited from the clinic's services. They have now taken on the mission to help others who are also affected by HIV – truly inspiring!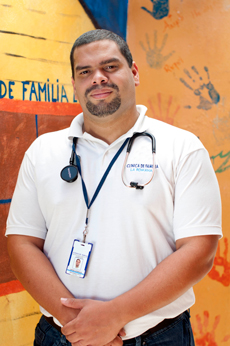 In addition, the clinic works hard to build a strong, energetic, and psychologically healthy workplace. Clínica de Familia has looked for creative ways to support their employees. For example, staff members who complete forty days of physical activity are recognized in front of their peers and rewarded with a new pair of gym shoes at a weekly staff meeting. This has motivated a group of women to practice Zumba five times a week in the waiting room after work, provided there is electricity!
I am looking forward to sharing more about my experiences at Clínica de Familia as my journey continues. This is the first of a series of articles I will be writing over the course of the next year. In the meantime, if you would like to learn more about Clínica de Familia or make a donation, their website is: www.clinicadefamilia.org.do
I also recommend checking out this video, which shows a snapshot of the clinic's many programs: www.clinicadefamilia.org.do/video/
This article was contributed by Jorien Breur

Jorien Breur is a fourth year medical student at Albert Einstein College of Medicine in Bronx, NY. She was awarded a Doris Duke Clinical Research Fellowship which allows her to take a year off from traditional medical school coursework and experience clinical research firsthand. She will be spending the upcoming year doing research at Clínica de Familia La Romana and experiencing life in the Dominican Republic.