This post is also available in: Spanish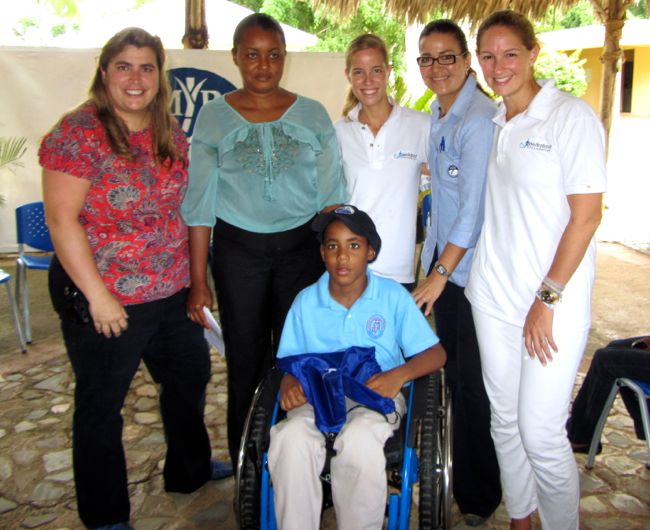 The Fundación MIR was extremely honored to receive a visit from the Walkabout Foundation this week on Thursday the 10th of September, who came to donate wheelchairs to a number of children and adults with paralysis and other disabilities.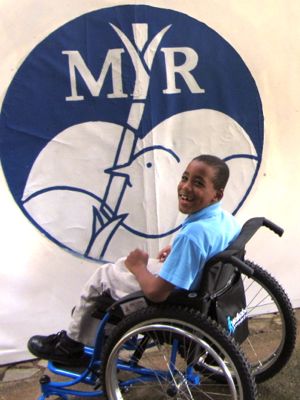 The Walkabout Foundation, headed by Carolina Gonzalez-Bunster, whose family have owned a home in Casa de Campo for many years, helps people living with paralysis and disabilities across the world – part of their mission to fund research into spinal injuries and paralysis, as well as raise awareness.
This week the Walkabout Foundation has traveled across the Dominican Republic, donating more than 100 wheelchairs to people in need; in Santo Domingo with the "Pide un Deseo" foundation; in San Pedro at at Nuestros Pequenos Hermanos, in Puerto Plata at Mustard Seed, and here in La Romana at the Hogar del Niño and the Fundación MIR.
On Thursday morning, Casa de Campo Living was lucky enough to be invited to the Fundación MIR in Buena Vista, La Romana to witness the joy the wheelchairs brought into the lives of those who received them.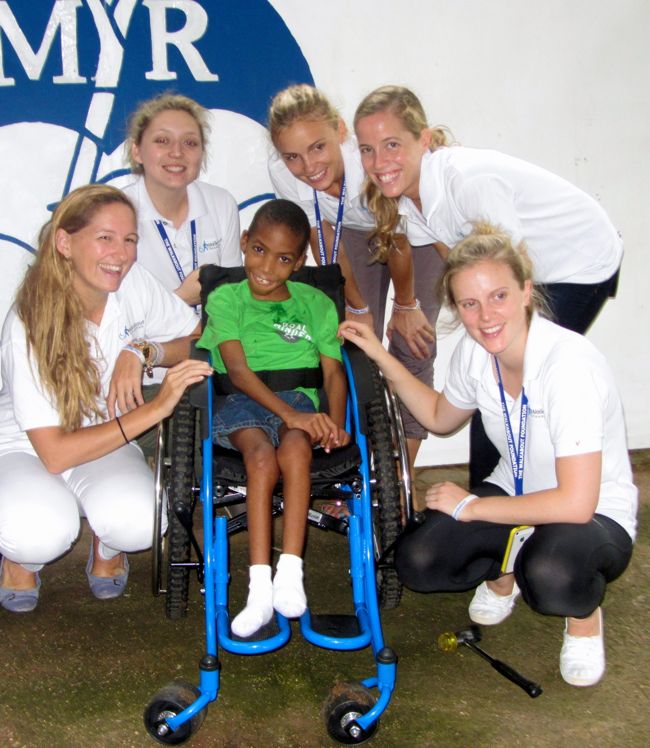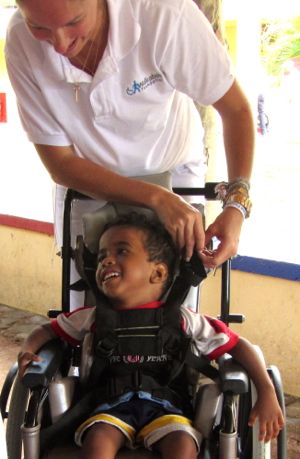 Arriving early in the morning, "Team Walkabout" set up the wheelchairs for the first group of people that were patiently waiting for their corresponding and special wheelchairs.
Carolina Gonzalez-Bunster, alongside her friendly crew and Lyanne Azqueta vice-president of the Fundación MIR carefully helped and explained all the procedures of setting up of the wheelchairs to their new owners and their families, including on how to look after them so that they last for years.
It was a lovely morning full of emotion and joy, with everyone coming together to help in every way possible. With happiness beaming on the faces of the boys, girls and adults, whose lives were no doubt transformed by this donation, it was clear to see that it was a great success.
About the Walkabout Foundation

Walkabout Foundation is a US and UK organization that focuses on funding research to find a cure for paralysis and donating wheelchairs to people in need.

Carolina's inspiration behind the charity is her brother Luis Gonzalez-Bunster, who was paralyzed from the waist down in a car accident in 1994, together they aim to spread the message across
 continents and educate thousands of people on Spinal Cord Injury, and make a real financial 
contribution in the fight against paralysis.

The question is no longer if we will find a cure but when. 
The Fundación MIR

The Fundación MIR is a non-profit organization which works to provide education to the children of the greater La Romana area, who are most in need. They run 3 schools; the MIR Esperanza (boys vocational school), the Escuela Tecnica Vocacional Fundación MIR (girls vocational school) and the Primaria MIR (infants school).