This post is also available in: Spanish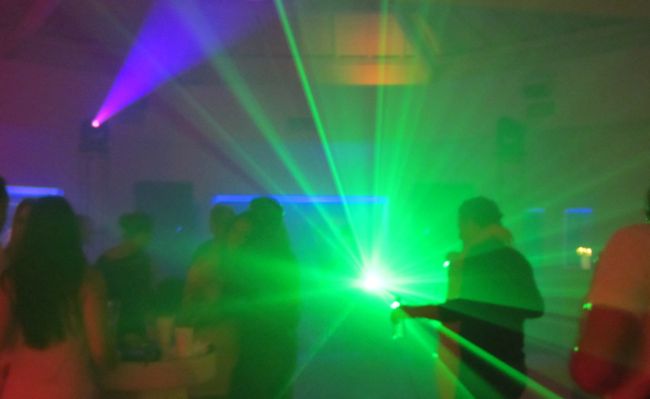 Last Saturday the 24th of November 2012, former Victory Club in the Marina Casa de Campo was reopened as Joy Lounge – a celebration attended by many the party lovers of La Romana and Casa de Campo, as well as visitors and hotel guests!
As it is always "chulo" (cool) to hear from our visitors' experiences in Casa de Campo, here we share one in particular – the reopening of Joy Lounge from the eyes of Selma García, who visiting from Miami, was lucky enough to be in Casa de Campo for the re-opening party!
"Marina Casa de Campo Nightlife – What a JOY!" by Selma García

"We are going to Joy Lounge (former Victory Club) tonight". That was all my friend said, and as any open-minded tourist I simply agreed. The walk to get there (up the Paseo del Mar), I must say, was pretty long, or maybe it was just my high heel shoes that were killing me.

But the night was perfect, so the walk was definitely worth it. Hidden at the end of the Marina Casa de Campo, where all we could see was the lighthouse's flashing lights, was Joy, surrounded almost entirely by the Caribbean sea. And as if there was a lack of beautiful boats and sights, stationed next to Joy was a huge, surreal and out of this world mega yacht – quiet a sight lit up and glowing in the night.

The lounge and its surroundings alone were "postcard" perfection and gave it the high-end quality that only Joy can deliver. Turns out that we had perfect timing; it was the official re-opening party and DJ Equal was going to be playing.

Joy Lounge in the Marina Casa de Campo


Upon entering the exclusive lounge, for a moment I forgot whether I was in the Caribbean or in Miami Beach. Blazing through the speakers of this all-white club were the likes of Pitbull with his "Don't stop the Party", Rihanna's "We found love in a hopeless place" and none other than PSY's "Gangnam Style". The Dominican people were very welcoming and were on their feet dancing the whole night through the green laser lighting. The terrace at the end of the club also provided a small breather from the Miami-like club scene.

The ocean view backdrop from the terrace did not disappoint. Joy provided a surreal experience mixing the open sea, the surroundings and the luxurious and lavish lifestyle of Casa de Campo. So if you are looking for an alternative place to hang out at the weekends, this should definitely be on your list.

I can only finish off with: This place is absolutely fun and worth the extra walk even though I later found out that there were golf carts driving people to the lounge!!!

This article was contributed by Selma García, recent Casa de Campo visitor – thank you Selma!
Joy Lounge

Where: Marina Casa de Campo (former Victory Club)

Open daily: 6pm – late