This post is also available in: Spanish
On Friday, August 9th, Amalia I. de Hernández and María Amalia Hernández hosted the last Café de la Leche of the summer. As always it was a wonderful charity event to get together with lovely, stylish, and passionate ladies of Casa de Campo. It's always good to see familiar faces and just as exciting to greet new Café de la Leche goers. It's easy to become a fan!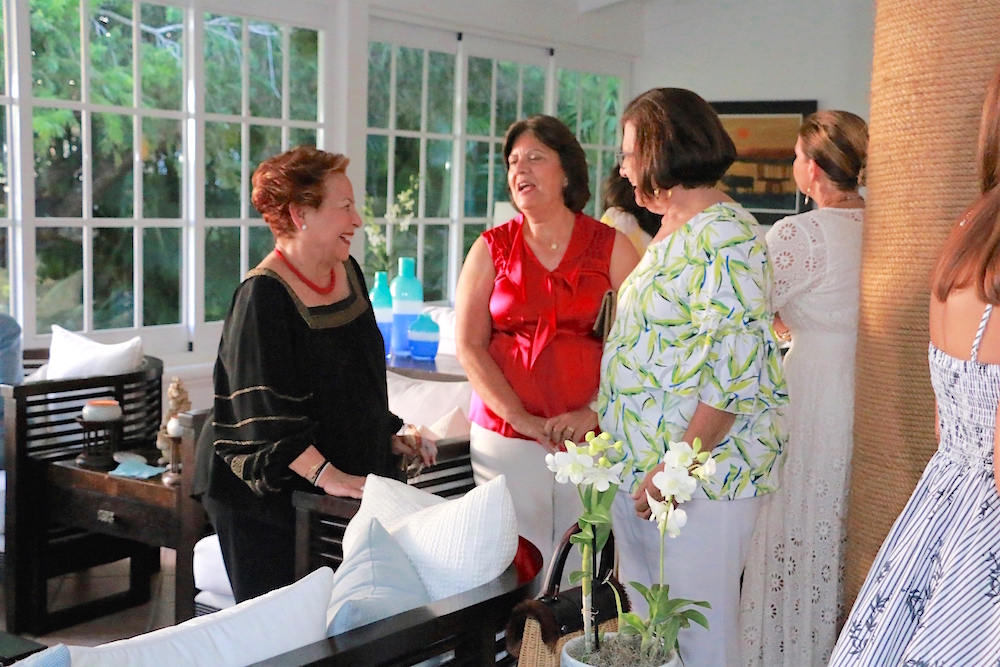 The charitable and fun occasion took place at the beautiful Los Lagos #21 a, which affords a delightful view of the golf course. August is always considered one of the warmest months of the year and we were thankful to be treated to cool mimosas and some even caught the breeze on the terrace. Mesa Fresca catered the event with delicious appetizers and Milona crafted delightful sweets that helped make this a perfect evening and a great way to start the weekend!
Congratulations to Amalia I. de Hernández and María Amalia Hernández for a wonderful event, and thank you to all those who came out to support the babies of Hogar del Niño. Café de La Leche collects more than 80% of the milk used to nourish the more than 200 babies of the Hogar del Niño's Crib Room (Sala de Cuna).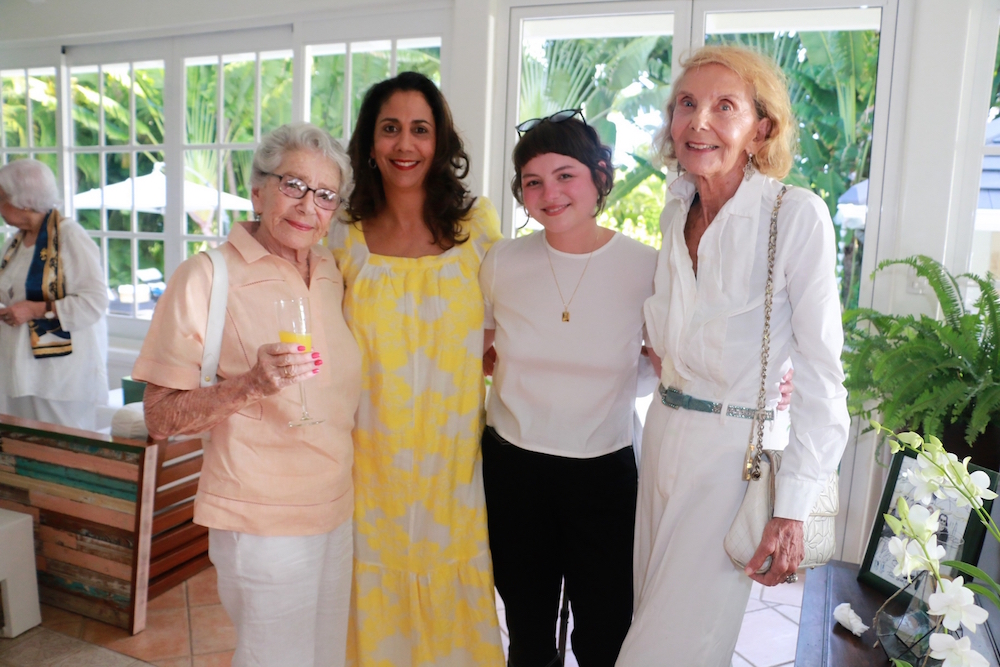 Everyone is welcome to attend these great events and it's totally free – you are just requested to bring some dried/powdered milk or baby formula to contribute. Remember, this event is a great way to have a good time – even if you don't know anyone, everyone is very friendly and welcoming!
Enjoy the collection of photos taken by Dariana Soriano at the Café de la Leche on Friday, August 9th:
THE HOGAR DEL NIÑO

The Hogar del Niño is a children's daycare and educational center for over 1500 children, located in La Romana town, just outside of Casa de Campo. Children from as young as just a few weeks old up to 18 years old are cared for and educated daily, from as early as 5:30am and staying as late as 7pm.

The organization also provides special schooling to over 75 hearing impaired and blind children, as well as a vocational school where over 235 students receive classes in different areas like: sewing; industrial preparation, installation and electrical maintenance; plumbing and management of computer office programs.

Contact the Hogar del Niño on:

Tel: (809) 523-8901 or (809) 556-3181

Email: [email protected]

Website: www.pbo.org.do