This post is also available in: Spanish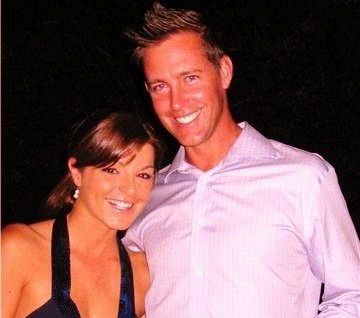 Casa de Campo Living is pleased to announce the arrival of two new golf professionals for the high season!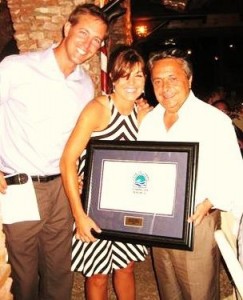 Josh and Maite Cupp, two newlyweds that reside in Upstate New York, bring their expertise to our already polished golf staff. The Cupps are working alongside Director of Golf, Gilles Gagnon, to fine tuning the operations side of the department. In addition to office and number crunching duties, the pair will work with Director of Instruction, Pierre Gagnon, to enhance the golf training experience at Casa de Campo. The Cupps plan to make their migration to Casa de Campo an annual routine.
Maite, originally from San Sebastian, Spain, first made her way to the U.S. via the Campbell University Women's Golf Team. During a stellar collegiate career, she played in nearly 50 tournaments throughout the country. Maite was elected team captain and was named First Team All-Conference in the Atlantic Sun Conference. After graduation, Maite was hired full-time at Turning Stone Resort in Oneida, NY as a PGA Professional. Turning Stone Resort is continuously recognized as the premier golf resort destination in the Northeast. She has since completed the PGA Professional Golf Management Program, and is a certified golf fitness instructor with the Titleist Performance Institute.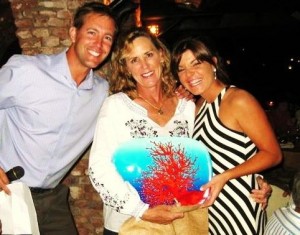 Josh is a Central New York native and grew up playing the game on his family's golf course, Rome Country Club. A standout college player himself at Old Dominion University, Josh was also a multiple time All-Conference selection in the Colonial Athletic Association. Turning professional after completing his degree, he went on to amass over $300K in career earnings before deciding to try his hand at instructing golf. Josh has enjoyed teaching at all levels as his instructing resume features LPGA Tour players and beginners alike. Mr. Cupp has also taught at the university level as he was a NCAA Division head coach at both the American University in Washington DC and the University of San Francisco.
Article provided by Maite and Josh Cupp – thanks guys and on behalf of all of Casa de Campo Living, we look forward to getting to know you better!