This post is also available in: Spanish
Not too far down the road, vacationers will be hitting Casa de Campo for Semana Santa 2017. A week filled with sun, sand, parties, and J.Lo's big concert, you'll want some trendy styles while you're out and about this summer. Veronica & Alessandra has vibrant, new merchandise that's sure to make you stand out among the crowds.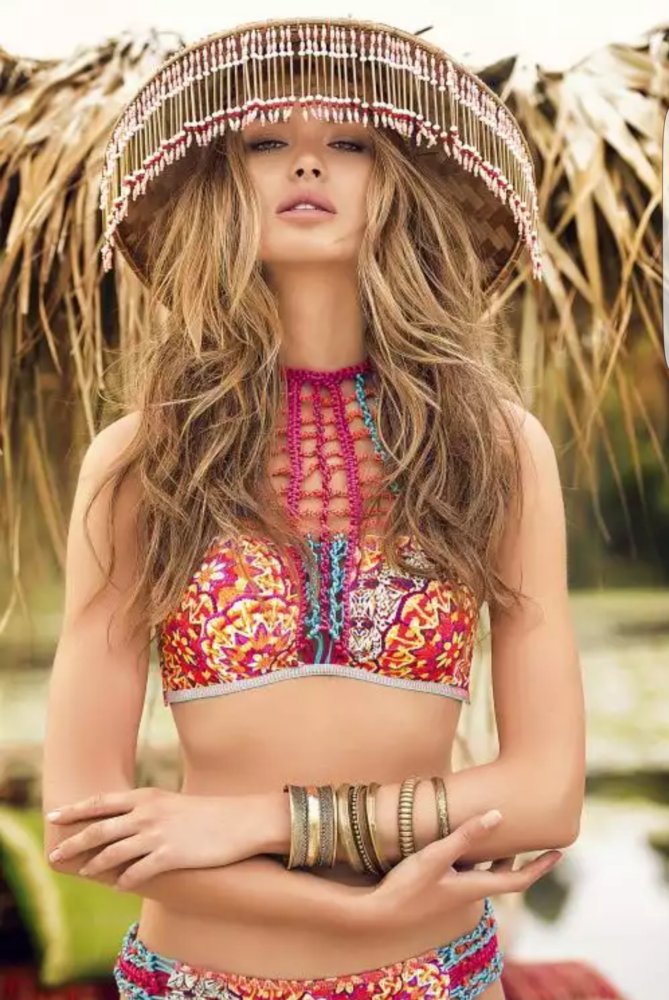 Throw your afternoon tanning oil and a pair of shades into a straw beach bag – roomy as it is there's space to slip in your crocheted bikini, a towel, and enviable pom-pom sandals.
Long tassel earrings are making a statement again this year and donning them with one of Veronica & Alessandra's handmade lace dresses will be the epitome of resort chic. A new line of handmade clothing from Columbia is making its debut and includes dresses, cover-ups, and nightwear.
Plus, forget about heels this summer… make your days and nights last longer with strappy flats! Among the Marina store's new collection are "mystic sandals" with crystals that wrap up the ankle.
Veronica & Alessandra has also told us a new line of clutches from Italy has arrived. Check out more of their products in the gallery below, and visit the store in the Marina Casa de Campo to shop all of their new merchandise.
A no doubt favorite of ours is the bohemian tote. Easy to tie and throw over the shoulder, Veronica & Alessandra's fruit embellished tote is not only functional it's adorably quirky too!
VERONICA & ALESSANDRA

Location: Calle Barlovento, Marina Casa de Campo

Tel: (809) 523-8512

Email: [email protected]

Social Media: Facebook / Instagram

Hours of Operation:

Monday – Thursday: 10am – 6pm

Friday & Saturday: 10am – 8pm