This post is also available in: Spanish
During a cocktail that brought together various Dominican artists, communicators, entrepreneurs, and media of the city, Fundación De Valle and ART. Gallery opened its doors to the collective "Venezuelans in the World," on display for the public July 20th through October 20th. This curated exhibition is the representation of a collective expression that represents a new activity, spirit, time and renaissance of art, literature and learning in the post-Chavez era, around 2013. Maduro's regime began to mark the existence of Venezuela in the modern world; his dictatorship, repression, and violence has created what is considered, "The Renaissance of Venezuela."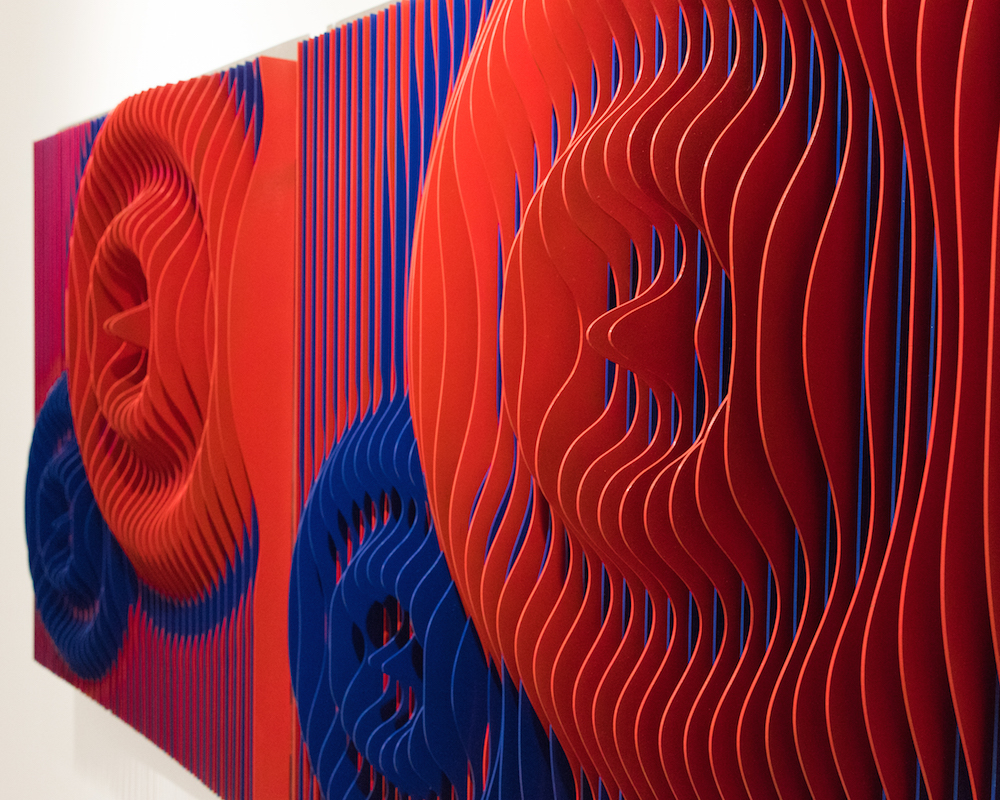 It is a new space in time where the subculture is the true Venezuelan culture. New expressions have arisen in art, to read and learn more about what Venezuela is and perhaps what will never be. The exhibition is a collaboration of the following artists:
Daniel Sanseveiro, born in Caracas in 1978; degree in Administration of Design Companies. He studied illustration at the Air Brush Studio Color Aerography Center. He has also taken Goldsmith Workshops at the Centro Cultural Corp; Comics Techniques Course at the Andes Bello Catholic University, and a human anatomy drawing workshop with teacher Abilio Padrón at the Sismara Ochoa workshop.
Migdalia Salazar, born in Caracas and currently residing in Miami, studied Civil Engineering and Architecture – Technical Level. She studied painting at her hometown and fashion design in Milan and London. Over the past 11 years, she has studied photography in different cities around the world.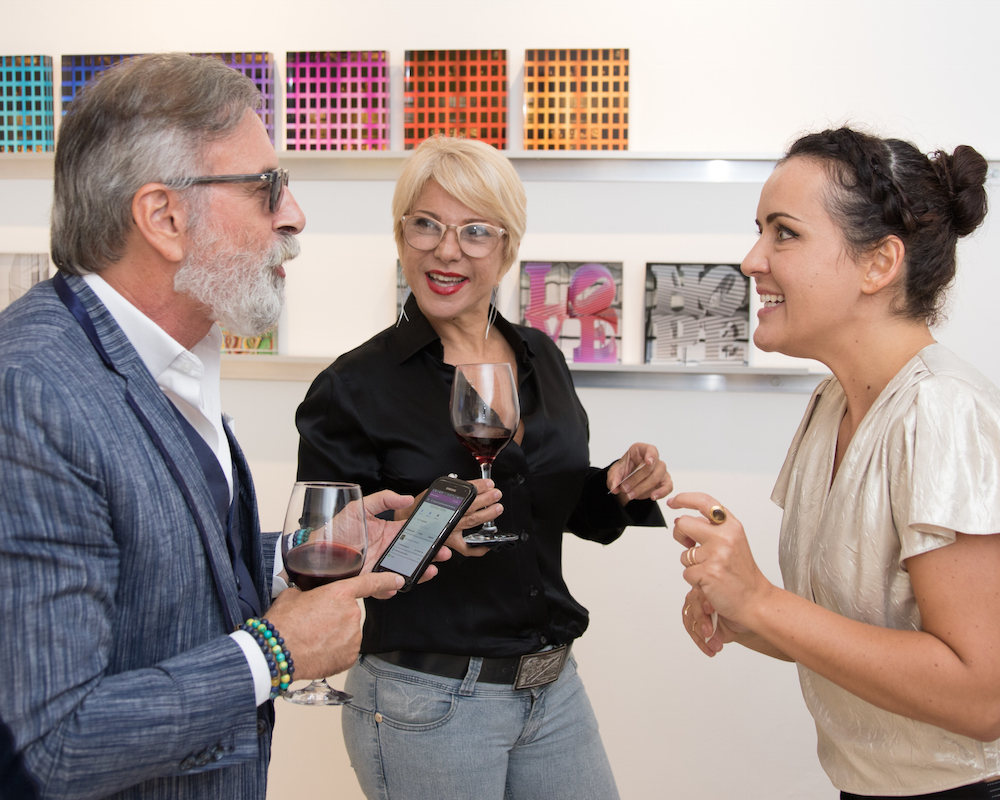 Miguel Grillo, born in Caracas on December 13, 1983, he is an architect and graduate of the Faculty of Architecture and Urbanism at the Central University of Venezuela; the founder of the artistic movement FAUHAUS; and the photographic and audiovisual producer for the artistic works of Pancho Quilici at the exhibition, TRAS CARACAS, 2009 in La Torre de la Previsora, Fundación La Previsora.
Ramón Aular, born in Valencia in 1979, art has been his passion ever since he was very young when he first saw the works of Salvador Dalí and Oswaldo Guayasamín. His parents collected works of both artists and Ramon was inspired by their colors, details, and dimensions. Ramón graduated as a Visual Artist at the Cristóbal Rojas University in Caracas and also as a Graphic Designer at the Venezuelan Institute of Design. Eleven years later, Ramón moved to Miami and began working directly with the world-famous artist, Romero Britto. Ramón has traveled the world and collaborated with Britto in the creation of several projects that include the installation of Hyde Park in London in 2007.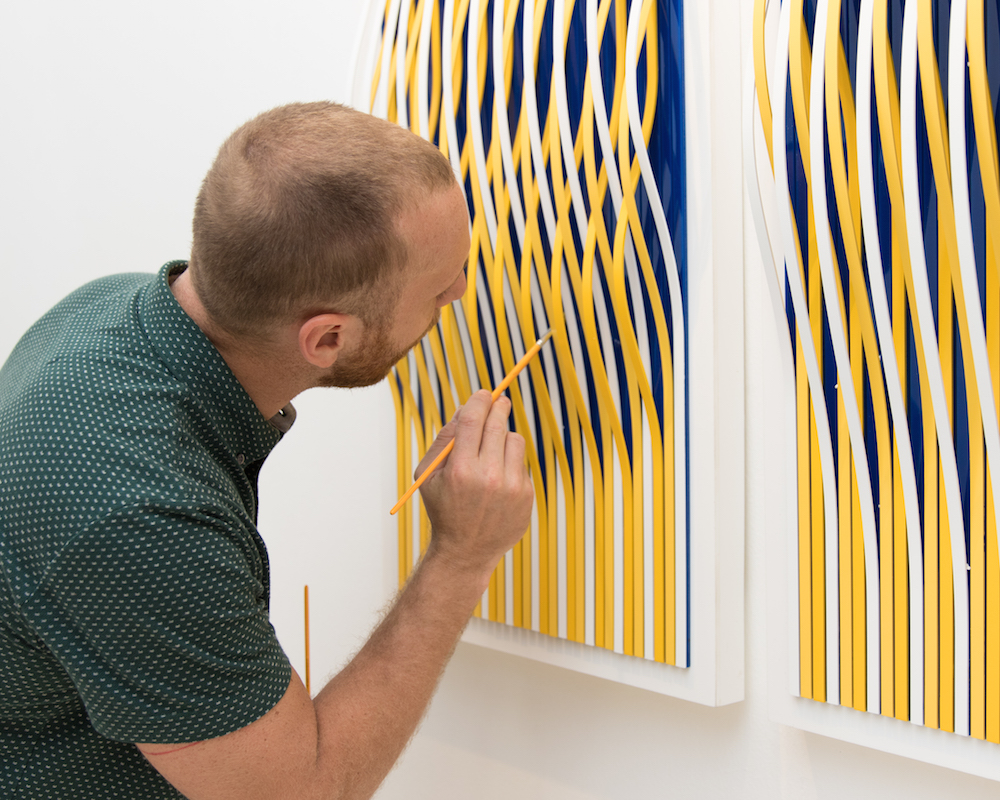 "With this collective, I aimed to curate a collection of artists living and working inside and outside of Venezuela, and how no matter the current state of things, they continue to have a passion for "Patriotism" and promoting the creative side of Venezuela." — Edward De Valle II
The Venezuelan civil war of 2017, which erupted in the first real movement for the vast majority, is taking over whatever tomorrow may bring, even at the expense of the lives of many young adults whose freedom has been considered impossible, unless their passion is interwoven with the violence taking place. During the inauguration of the collective project, "The Reconciliation" by artist Ailing Zubizarreta, a micro-documentary of an experimental character narrates, in eminently visual, aural and musical terms, the evolution of political events in Venezuela. "Reconciliation" presents the facts without intervention of speech or moderator, leaving the narration to real documentary images conditioned with a rhythm of editing and music that appeals to the emotion. It calls out the brutal oppression that the Venezuelan people live in and apologizes for the struggle of hundreds of brave young people who fight for freedom.
Ailing Zubizarreta, was born in Havana Cuba in 1974, raised in Caracas, Venezuela and Miami, and is an Executive Creative Director with more than 20 years of experience in the television and advertising industry. His works have covered accounts such as Coca-Cola, Nissan, Nike, Disney, Inity, Toys, and he has worked for companies such as Viacom, Sinclair group and Univision among many others.
See below a gallery of pictures taken during the exhibition's opening at ART. in Santo Domingo on July, 19th, 2017:
*Article and pictures contributed by ART.