This post is also available in: Spanish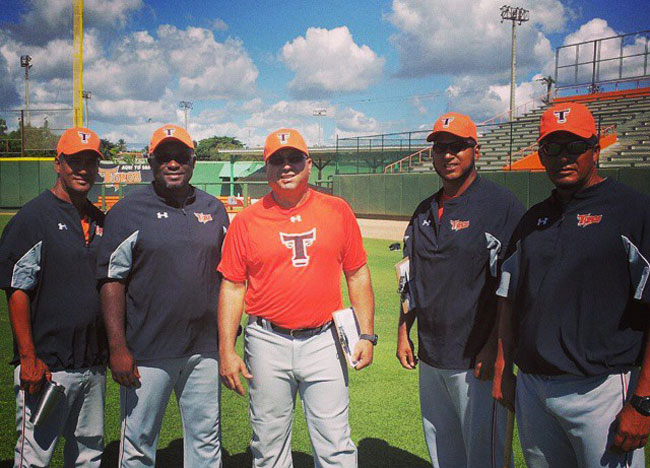 It's time for baseball in the Dominican Republic! Los Toros del Este will see action this Friday, October 10th in a pre-season game in aid of the Fundación Río Salao, a project working towards the touristic, cultural and economic development of Río Salao area of La Romana.
This exhibition game will be held between the Toros del Este of La Romana, receiving the visit of the Estrellas Orientales (from San Pedro de Macoris) at the Francisco Micheli A. stadium (also called "el Corral de los Toros") here in La Romana starting at 6pm.
Río Salao Project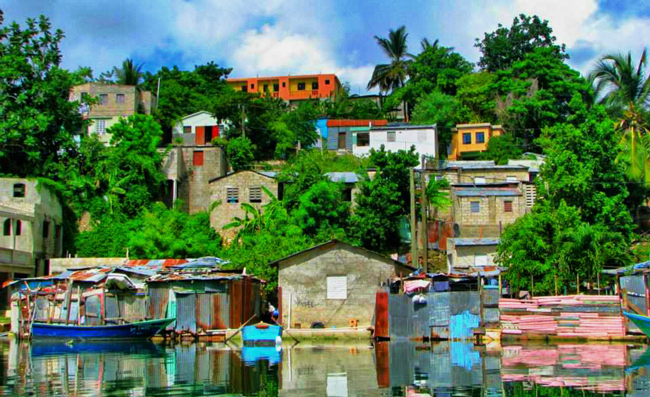 All funds raised at the game on Friday, will be destined to the Fundación Río Salao, whose aim is to beautify the Río Salao area in La Romana by painting the facades of the houses in vibrant Caribbean colors and later to create a "tourist alley" with small businesses selling souvenirs and crafts.
Moreover, on Thursday October 16th, the Estadio Francisco A. Micheli stadium will be the stage for the inaugural game of the Dominican Winter League season 2014-2015, with another game between the Toros del Este and the Estrellas Orientales.
Another event that raises funds for the Río Salao Project will be the MOZOS FAMOSOS dinner, which will be held on Saturday, November 8th; where the most prominent figures from La Romana and Casa de Campo community will act as the waiters and waitresses throughout the entire event – no doubt much to the amusement of our guests!!
Exhibition game – Toros vs Estrellas

When: Friday October 10th, 6pm

Price: RD$100

Contact: (809) 556-6188

Where: Francisco A. Micheli stadium

How to get there: Leaving Casa take a left towards La Romana, drive straight through La Romana until you reach the big crossroads of the La Romana – San Pedro highway (see map below or click here to view in google maps) Turn right and the stadium will be on your left. If you do not know the area well it's best to go in taxi or take a tour.

How to get to the Francisco Micheli stadium, La Romana

Fiesta de los Mozos Famosos!

When: Saturday November 8th, 7pm

Where: Club de la Costa, Central Romana, La Romana

Cost: RD$2,500 per person

Buy your tickets now:  

As each waiter / waitress is responsible for selling their own table, to buy tickets for the REBECCA HUGHES table, which will of course be the most fun (even if I am completely and utterly biased…), or the PHILIP SILVESTRI table, you can reserve your tickets at:

SILGON: (809) 523-2045, [email protected]

Contacts: [email protected], (809) 307-2729 / (809) 697-5796
(In case you want a different waiter or more information.)