This post is also available in: Spanish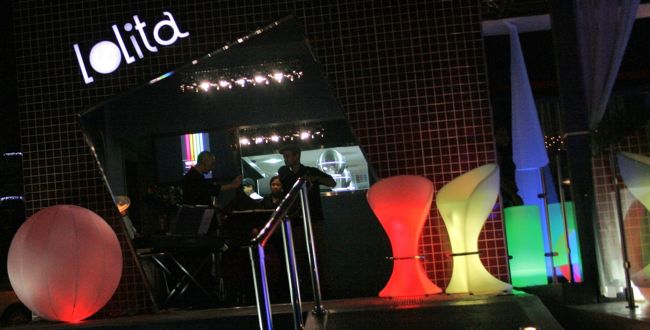 TOP Rentals, an innovative and modern company who rents illuminating furniture for events and parties celebrated their launch party in November last year in one of Casa de Campo Living's favorite restaurants; Lolita in Santo Domingo.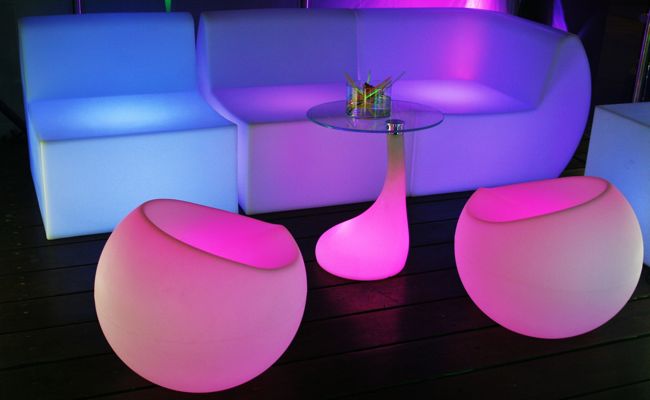 As president of this new company, Loraine Isa welcomed VIP guests, friends and family to the chic event and in a welcome speech expressed her excitement over the creation of her new business, whilst also taking the opportunity to highlight that TOP Rentals will be offering an extensive range of different, modern and stylish furniture and decoration solutions to the Dominican Republic's events and parties!
"Undoubtedly, the avant-garde furniture "TOP Rentals" offers will not only bring beauty and elegance to events and activities organized by our customers, but will offer great savings – as each piece of furniture has up to 15 different colors, which can be changed by remote control, our customers will be able to create different affects with less furniture and therefore a smaller investment! Not only that, but the furniture works with a rechargeable battery that lasts up to 10 hours – so there is no need for ugly cables!"

—– Loraine Isa, President of TOP Rentals
The event's guests enjoyed a fun evening at Lolita, which has been decorated with TOP Rentals brilliantly colored range of LED furniture, which dramatically altered the atmosphere and ambience in the usually "gangsta-chic" restaurant to being much more modern up-beat and funky.
Casa de Campo Living loves Lolita restaurant – click here to read our review!
Top Rentals – Furniture & Elements

Top Rentals offers furniture and elements:

made of super resistant materials – no need to worry about accidental bumps, spills or even rain
The furniture's ilumination can last up to 10 hours – perfect for all night partying!

Teléfono: 809.534-0109

Dirección: Calle Cesar Canó  NO. 452 El Millón, Sto. Domingo RD

Email: [email protected]com