This post is also available in: Spanish
On Saturday, June 8, a group of 54 volunteers joined forces to give a hand to the environment during the third day of Beach Cleanup organized by the Department of Integral Quality. It was attended by personalities from the Ministry of Environment, Civil Defense and Industrial Safety of the Central Romana Corporation. This time around the group went to "LA PARED", located on Catalina Island, La Pared, where all the waste and debris of the inhabitants of Río Dulce and the town of La Romana arrive. On this occasion, the team was able to collect 46 black plastic bags of all kinds and 8 bags of glass bottles.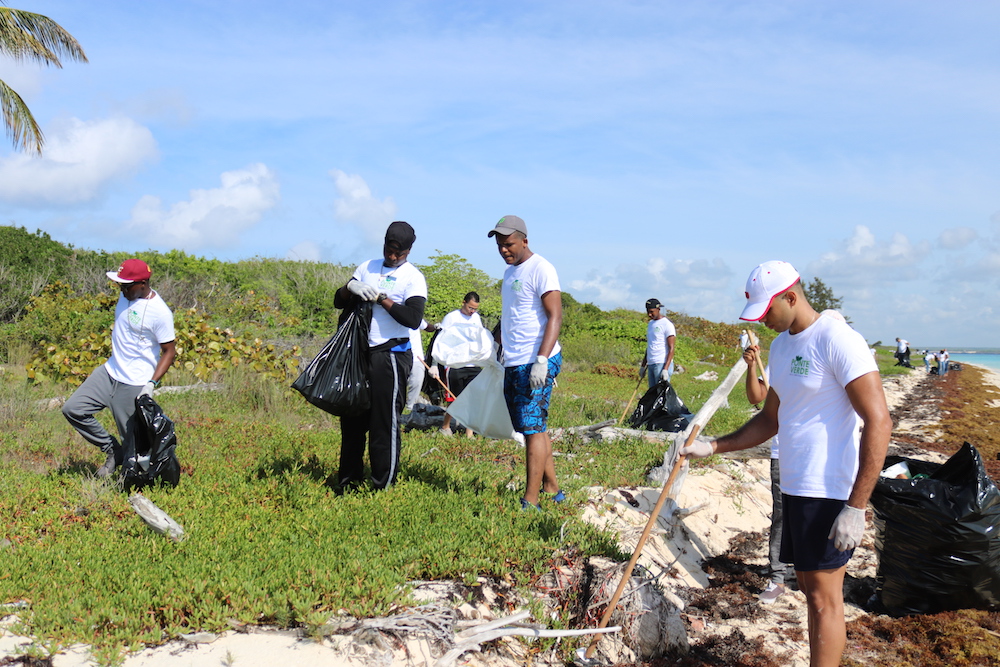 One of the values ​​of our hotel is: We support the community and protect the environment, which has been supported by our Environmental Campaign "PONTE VERDE", it is for us a commitment to promote activities that make us live our organizational culture in a way integral.
At the beginning of June, we celebrated World Ocean Day with a focus on plastic pollution. One of the objectives is the sustainable management of the oceans, which are an important source of food and medicine and an essential part of the biosphere. Our rainwater, drinking water, weather, climate, coastlines, much of our food, and even the oxygen in the air we breathe, are all ultimately provided and regulated by the sea. Throughout history, oceans and seas have been vital conduits for trade and transportation. All these are great reasons to celebrate together with the beauty, the richness and the potential of the oceans.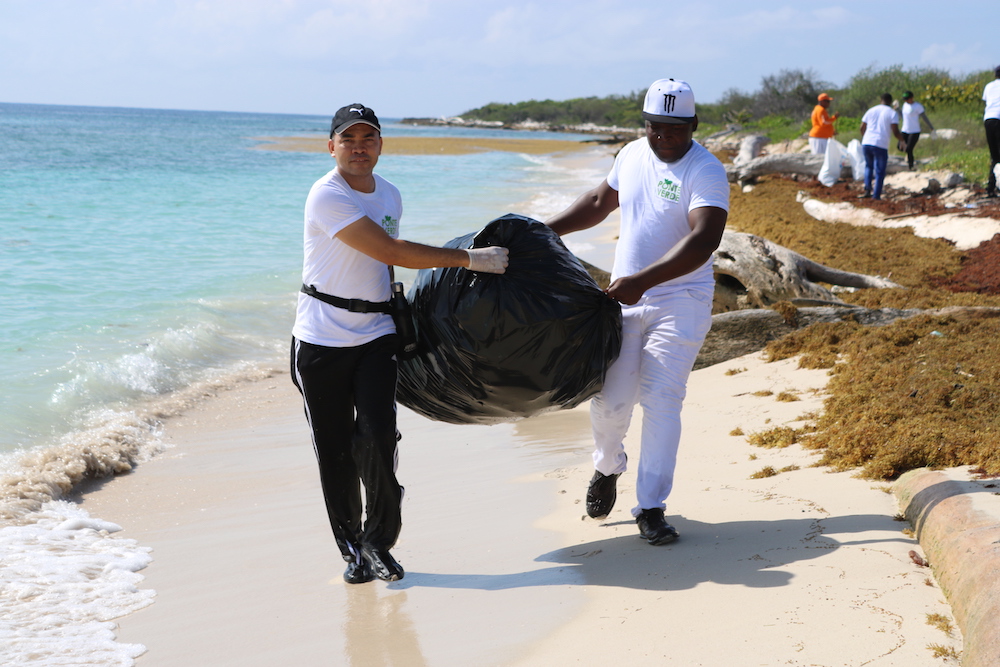 Casa de Campo once again worked to help our planet green!
See below a gallery of images taken during the beach cleaning activity on Catalina Island: