This post is also available in: Spanish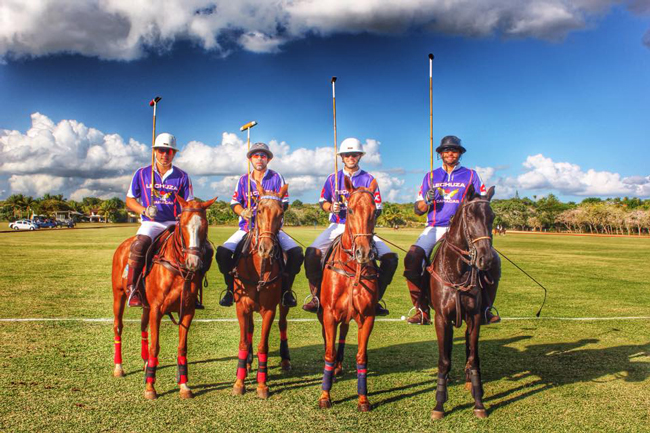 The first annual "The Sporting Life Cup" polo championship is being played this week in Casa de Campo, so don't miss the opportunity to see Casa de Campo's polo talent in action!

The championship opened last Saturday January 10th with CT Energia competing against La Lechuza, an exciting game ending in victory for La Lechuza with Pedro Cabrera, Enrique Bonetti, Alfredo Vargas and Julio Lopez – pictured above.
This week "The Sporting Life Cup" continues on Thursday, Friday and Saturday with games at 4pm, and the prize-giving will take place on Saturday afternoon immediately after the final game.
Spectators are very welcome!
The Sporting Life Cup

When: 

Thursday January 15th, 4pm

Friday January 16th, 4pm

Saturday January 17th, 4pm

Where: Casa de Campo Polo Fields

Contact: (809) 523-8951