This post is also available in: Spanish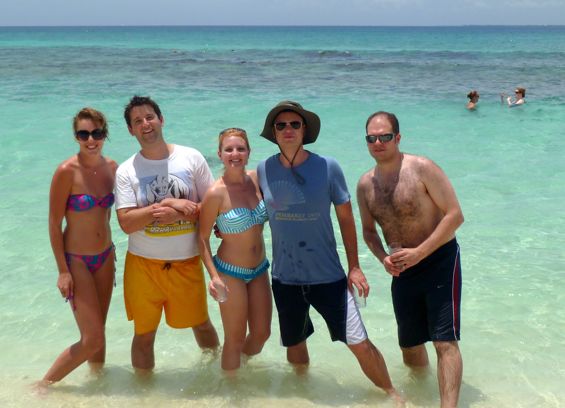 Last Saturday the 28th of August, having only been in the Dominican Republic for a few days the new teachers of the Abraham Lincoln School (ALS) were properly initiated into the Dominican way of life, with a day of sun, sea and plenty of rum!  
The 10 new teachers, myself, Philip, a nice group of 'old' teachers and some random tourists sailed out from the La Romana port bright and early and into the sun! The trip took us to the shores of Isla Catalina where most enjoyed a little snorkelling (I preferred to watch and drink beer), following which the boat sailed us across to Isla Catalina itself, where the fun really began!
Once happily settled onto the island, the bar opened and was serving cold beer and Cubre Libres, which we happily enjoyed whilst bobbing around in the sea, soaking up the sun and the beauty of our surroundings. Fortunately, before we managed to get too sunburnt, lunch was served and devoured – before we got back to the busy task of  relaxing in the sea!
All too soon we were back on the boat and sailing home to La Romana. A fantastic time was had by all and I really appreciated the opportunity to get to know the new teachers, all of whom were very friendly, curious about the school and above all thrilled to be living in the Caribbean!
Curious about the new teachers, click on the link below to see more photos!
NEW teachers of the Abraham Lincoln School enjoy a night at La Caña