This post is also available in: Spanish
On August 10th, the Hogar del Niño educational and daycare center in La Romana celebrated its 9th high school graduation, a moment that not only the 34 graduating students will remember, but also their friends and families who accompanied them throughout their time in school.

The celebration took place at the Club de la Costa in Central Romana, and from beginning to end guests were witness to very important and emotional moments, including when graduating students walked into the hall with their godparents to when they accepted their diplomas on stage in recognition of their academic excellence. Special acknowledgment was given to 11 honor students who were granted scholarships provided by the Scholarship Program of the Patronato Benéfico Oriental.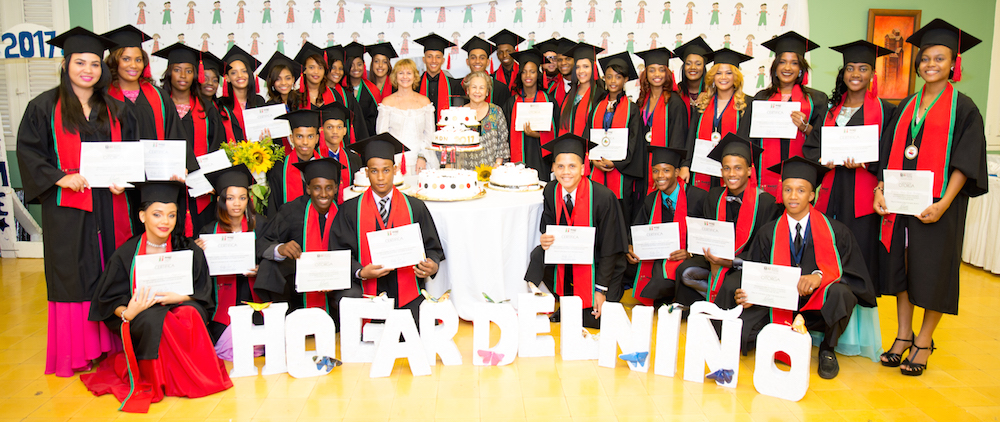 During the ceremony, Ms. Aura Rodríguez, in representation of the students' parents thanked everybody for their continued support, while Ing. Enrique de Castro was in charge of delivering words of motivation. The students benefitted from the testimonies of two former scholarship holders, Dr. Evelyn Jímenez and Dr. Vanessa Valdez who recently graduated Magna Cum Laude from the Central University of the East in the field of medicine!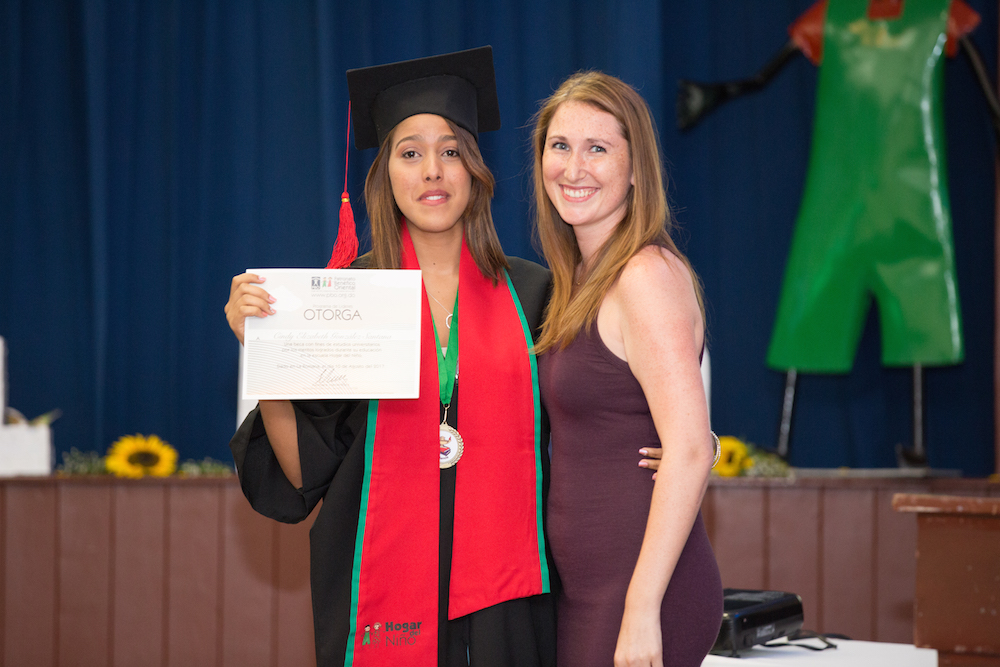 One of the most emotional moments of the entire graduation was when two graduates gave their thank you speeches. Verónica Cabrera, a top honor student, and Noemi Rijo, the first deaf graduate of the Hogar del Niño, prompted tears from all present when Noemi signed her speech to the attendees whilst another student interpreted it.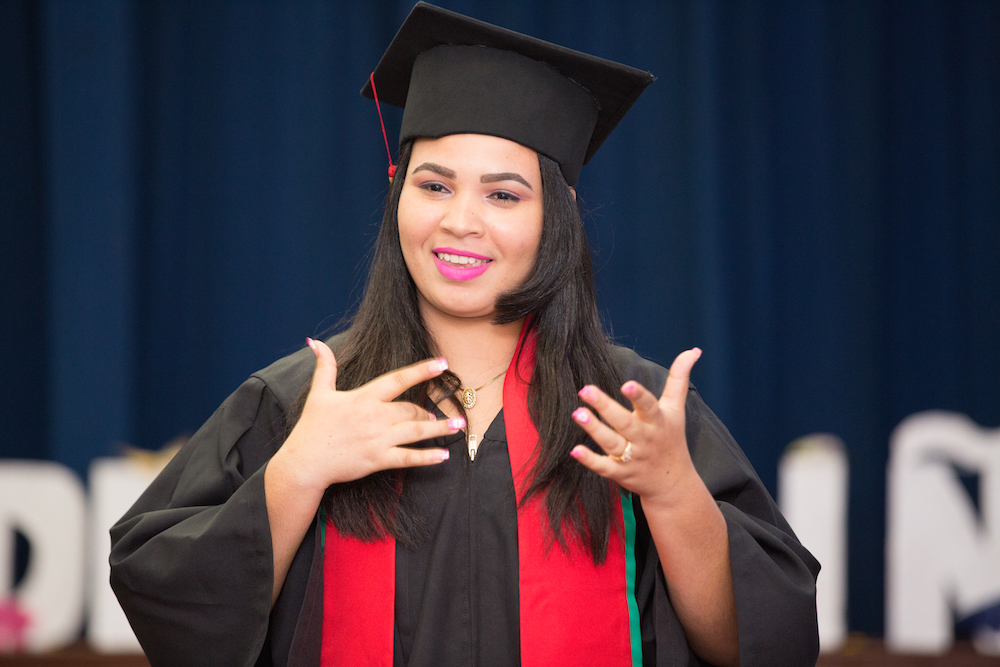 Finally, the ceremony came to an end with the song Nuestra Amistad – "Our Friendship," as a screen displayed photos of each of the graduates from when they were babies to the present. "This graduating class will be one that we will hold forever close to our hearts," the Patronato Benéfico Oriental told Casa de Campo Living. CONGRATULATIONS to the Class of 2017, and many thanks to the Casa de Campo community members who continue to support the Hogar del Niño everyday!!!
The following images were taken by Bryan de la Cruz during the graduation ceremony on Thursday, August 10th:
* A special thanks to Inexis Zapata from the Patronato Benéfico Oriental who contributed information for this article.
The Hogar del Niño is a children's daycare and educational center for over 1500 children, located in La Romana town, just outside of Casa de Campo. Children from as young as just a few weeks old up to 18 years old are cared for and educated daily, from as early as 5:30am and staying as late as 7pm.

The organization also provides special schooling to over 75 hearing impaired and blind children, as well as a vocational school where over 235 students receive classes in different areas like: sewing; industrial preparation, installation and electrical maintenance; plumbing and management of computer office programs.

Contact the Hogar del Niño on:
Tel:(809) 523-8901 or (809) 556-3181
Email:[email protected]
Website: pbo.org.do