This post is also available in: Spanish

On Thursday the 28th of April, the Fundacion MIR inaugurated the MIR Mechanical School at their boy's vocational school, the MIR Esperanza.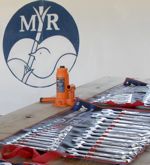 The new MIR Mechanical school was built and equipped for the Fundacion MIR by Autopista de Coral, Odebrecht and Obras Publicas. The Fundacion MIR are especially grateful to Odebrecht who not only paid for the construction of the buildings in which the Mechanical School is located, but also the supplies and they will also be paying for the school's teachers for the first year.
As we are now nearing the end of the school year, classes in the Mechanical School will begin at the start of the next school year, when mechanics will be taught as a vocational class for interested pupils.
Father Richard Vigoa began the inauguration with a blessing, which was followed by a ribbon-cutting ceremony and speeches from Mrs. Lian Fanjul de Azqueta, the Founder and President of Fundacion MIR and Lyanne Azqueta Fanjul the Executive Director of Fundación MIR. Also present at the ceremony was Mr. Juvenalito Gusmao, from Odebrecht, who was clearly proud to see the completion of the project.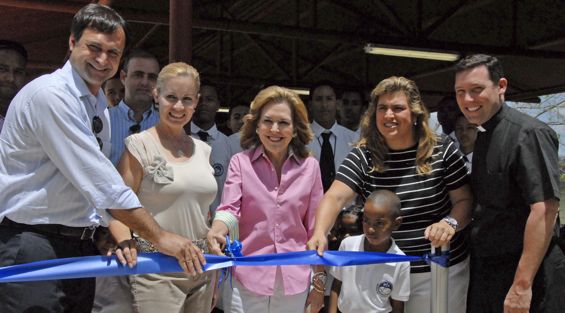 It was a fantastic event which allowed the representatives from Odebrecht, Autopista del Coral and Obras Publicas the chance to meet the pupils of the school, who are interested in the mechanical class. For the sponsors of the new school, meeting the young boys the new facility will benefit and being greeted with their enthusiasm and excitement, they were suddenly able to understand what their contribution really means to the lives of these young boys, who are looking towards making themselves a better future.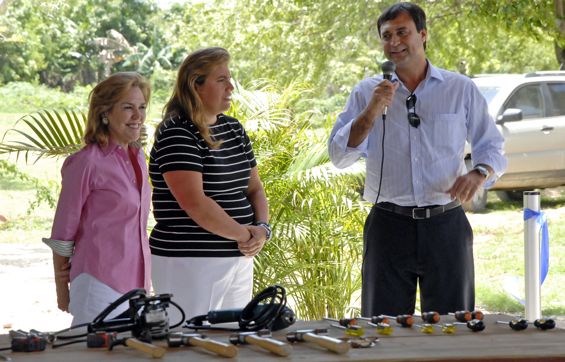 To end the event, the pupils of the Primaria MIR, which was inaugurated in November last year sang a beautiful song for their special guests.
Click here to read more about the Primaria MIR.
The Fundacion MIR is a non-profit organization which works to provide education to the children of the greater La Romana area, who are most in need. They run 3 schools; the MIR Esperanza (boys vocational school), the Escuela Tecnica Vocacional Fundacion MIR (girls vocational school) and the Primaria MIR (infants school).

For more information on the Fundacion MIR and to make a donation, visit their website: www.mirinternational.org

To make a donation contact the MIR office in Casa de Campo (809-523-8270) or in West Palm Beach (561-366-5095). Donations are tax deductible for US Citizens!