This post is also available in: Spanish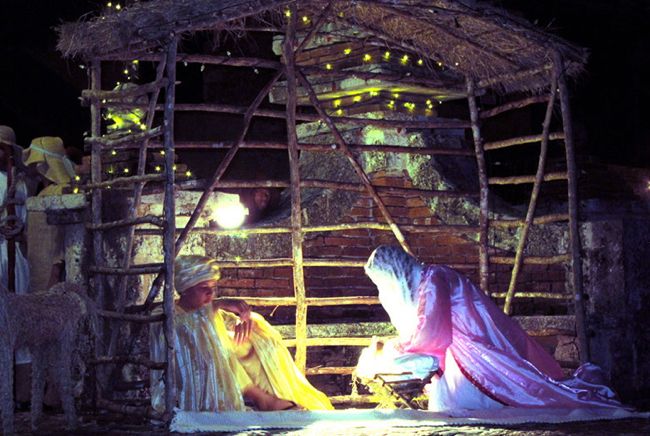 On Tuesday the 27th of December, a group of the Casa de Campo villa owners, residents and visitors enjoyed an interpretation of the magical Christmas Story (the "Nacimiento Viviente") performed by the children of the Fundación MIR on the Altos de Chavón's main plaza in front of the St Stanislaus church. 
Continuing more than 2 weeks of continuous Christmas celebrations in Altos de Chavón, including 3 ballet performances, the Bazaar Navideño, visits from Santa and a golf cart parade, the talented children of the Fundación MIR brought the real Christmas story alive with their annual performance the "Nacimiento Viviente MIR." Taking part in the lyrical show were children of all ages, from the Primaria MIR (infant school), the MIR Esperanza (the boys' school) and the Politécnico MIR (the girls' school).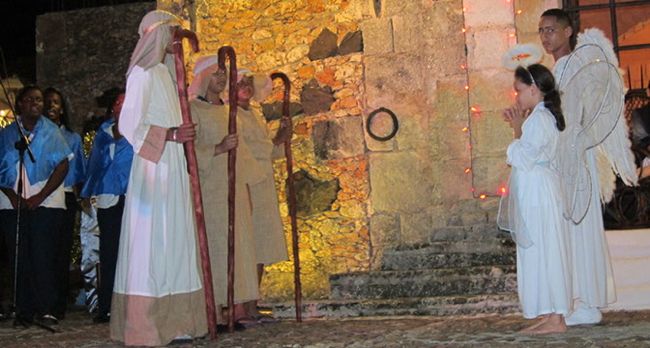 Directing the spectacle was Casa de Campo resident, Paola Treviño de Gonzalez, an actress, model and singer, who used her showbiz skills and expertise to create a musical version of the original Nativity play, which told the story with small sections of spoken word and acting, interspersed with lively songs, including a spectacular choir with the young girls of the Politécnico MIR, accompanied on the piano by Fermín, a member of the catholic band "Alfareros".
Congratulations to all of the children who took part in this wonderful event, and many thanks to those involved in the organization!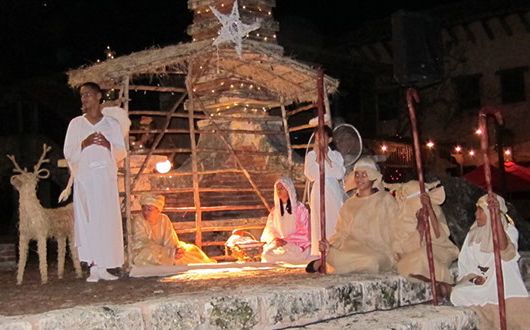 The photos used in this article were contributed by Lyanne Azqueta – Thank you Lyanne!
The Fundación MIR

The 

Fundación MIR

 is a non-profit organization which works to provide education to the children of the greater La Romana area, who are most in need. They run 3 schools; the MIR Esperanza (boys vocational school), the Escuela Tecnica Vocacional Fundación MIR (girls vocational school) and the 

Primaria MIR

 (infants school).

For more information on the Fundación MIR and to make a donation, visit their website: www.mirinternational.org