This post is also available in: Spanish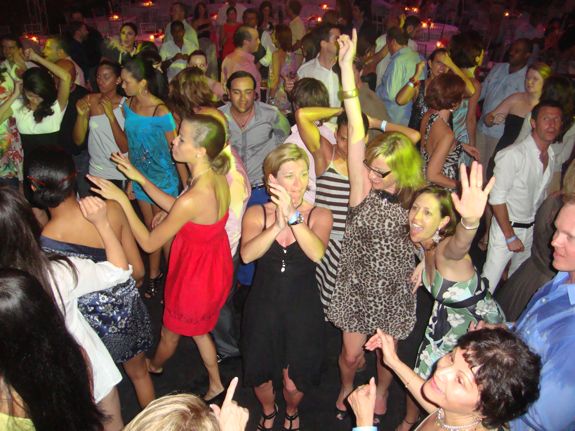 On Saturday the 13th of March the Fundacion MIR hosted it's annual and wonderful Magical Splendor for Life Gala, which from 11pm (or thereabouts) turned into a thumping After-party!
The After-party for the dinner guests was really just a wonderful extension to an already incredible evening of cocktails, dinner, a fashion show, dancing to the live orchestra of Rubby Perez! So at 11pm when the After-party officially started the dance floor was already full and everyone was already raring to go!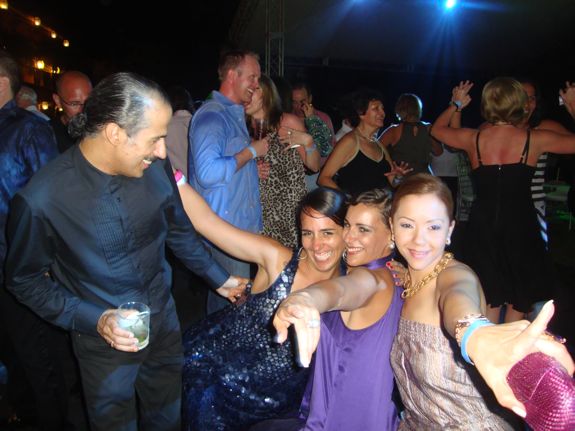 The DJ was DJ GRINGO, a famous DJ from Miami who had flown in especially to play at the After-party and he was AWESOME! We partied all night long to a mix of latin music, classic pop songs and to be honest in my opinion the best music of today – and none of that horrible trendy techno/electric music! YEAH!
Here is the great DJ Gringo doing his 'thang' – notice the screens playing 'Breakfast at Tiffany's' in the background, which is a little odd, but I loved it, having Audrey Hepburn watching over my dancing technique was strangely amusing!
For me, the night ended too early – by 2.15am (tragic) my feet were soo sore I had to leave, that is the price I pay for glamour and fashion!
This event was fantastic – I just hope that an equally fantastic amount of money was raised for the Fundacion MIR, to help them continue with their wonderful work with the people of La Romana.
Here you can see most of my photos, I had to censor some – in some photos I look like I'm having a little too much fun!
To read all about the 'main' event, click here.
To find out more about the Fundacion MIR or to make a donation, please visit their website: www.mirinternational.org