This post is also available in: Spanish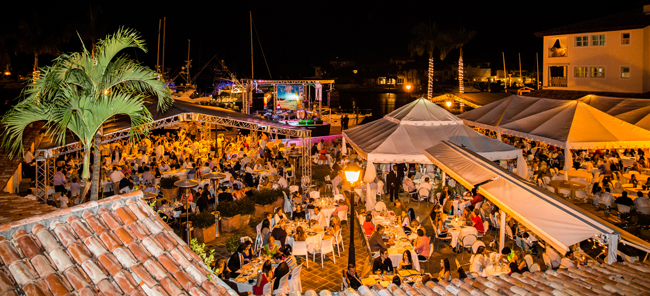 With a long weekend around the corner it is not surprise that we have a schedule full of events… including "Excellence Made in Italy" being hosted by the Dominican-Italian Chamber of Commerce (Camara de Comercio dominico-italiana).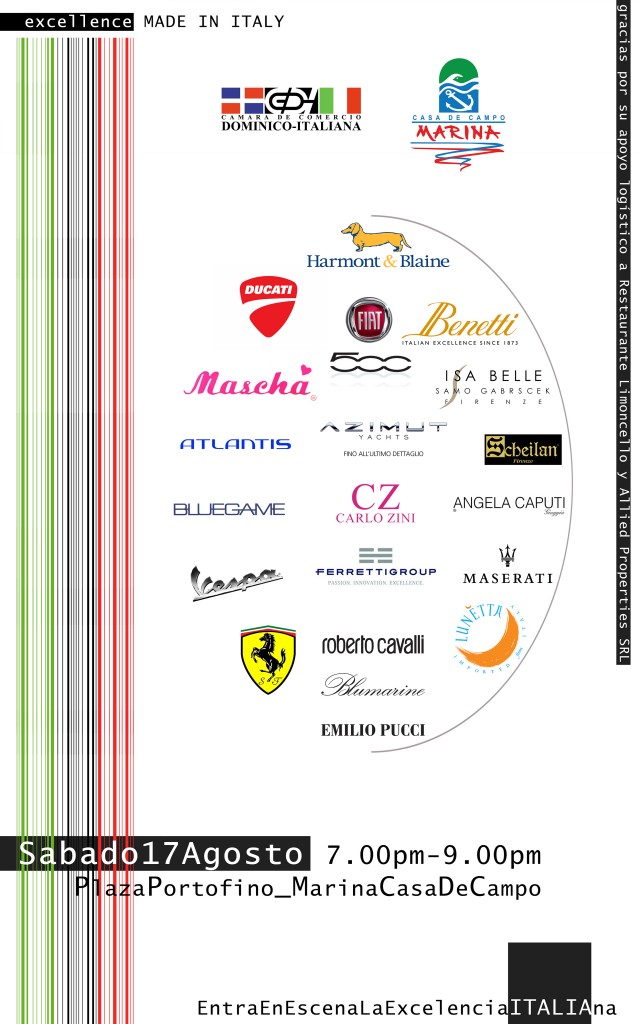 So this weekend we have even more reason to go to the Marina Casa de Campo – apart from of course that it is just such a pleasant place to dine and enjoy!
The "Excellence Made in Italy" event will take place at the Plaza Portofino this Saturday the 17th of August from 7pm, based around Limoncello the restaurant.
This is an initiative from the "Camara de Comercio dominico-italiana" to promote excellent products made in Italy, which are sold in the Dominican Republic. Hence the event will be showcasing numerous brands, which fit perfectly with the Casa de Campo lifestyle. With exhibitions of cars such as ferrari to clothes with Azzurro and shoes with Cosi é, this promises to be a night filled with good taste; Italian style and design!
You will also be able to enjoy a fashion show with professional models, who Mafalda Formisano, part of the board of the Chamber of Commerce, has very kindly agreed to host and look after during their stay in Casa de Campo.
The best part is…that after you're done delighting in Italy's exquisite taste you can stay right there in the Marina for Juanita's "Warm Up" party! That's right, specially prepared for the long weekend Café Juanita will have DJs Mario Cabral, Conrad Wittkop, Looie G, Cesar Rodriguez and AG playing from Thursday to Saturday.
Excellence Made in Italy

When: Saturday August 17th, 7pm – 9pm

Where: Limoncello restaurant, Plaza Portofino in the Marina Casa de Campo

Contact: (809) 523-2247
So there is no doubt then, this long weekend's nights start at the Marina… and could continue later in Altos de Chavón where Onno's Bar is always the most popular nightspot to dance the night awaY!