This post is also available in: Spanish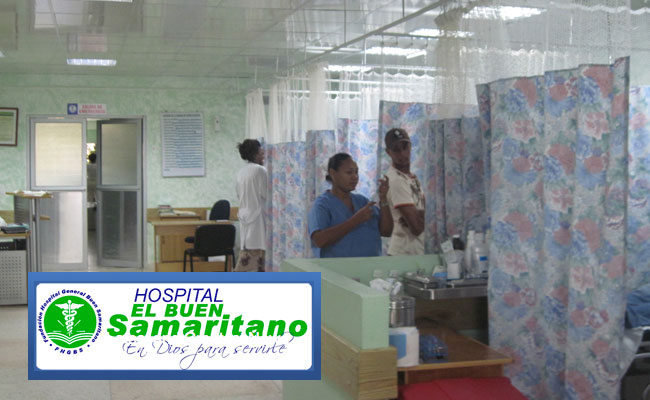 The  "Buen Samaritano" Foundation and General Hospital is a non profit institution which, since 1997, thanks to doctors and volunteers from abroad, has developed a wonderful program to provide health and education to many children and women in the La Romana area.
Constructed on a land donated by the Central Romana Corporation, the "Buen Samaritano" Foundation and General Hospital was founded by Jean Luc Phanord from the Haitian Misionery Baptist Church and Rodney Dextel Henrikson, with the purpose of providing medical assistance and education to residents in La Romana. Today, the 2 level center, which will soon have 3 levels, provides medical services based on 21 specialties, including pediatrics, gynecology, pulmonology, as well as modern facilities for their patients, such as the OTIS elevator for those who are physically limited or have experienced a surgery.
Surgical procedure at the "Buen Samaritano" Hospital, La Romana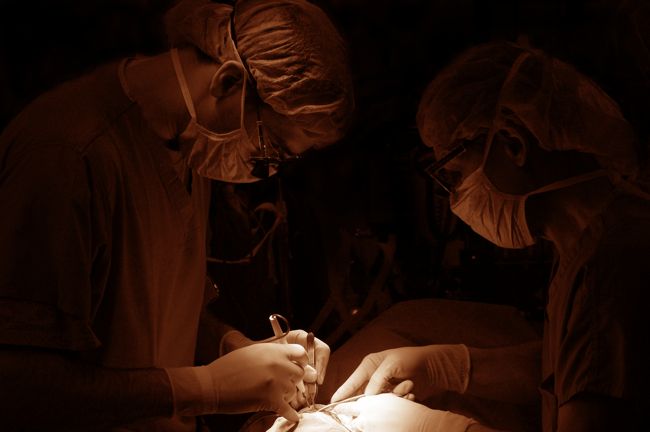 Some of the facilities at the Hospital El Buen Samaritano include:

24/7 emergency department
5 fully equiped operating rooms
Delivery rooms
External Consulting Areas (Morning, afternoon, evening)
Laboratories
Internal drugstore/pharmacy
In-patient area
Diagnostic area (X-Rays, among others)
Based on their mission, "El Buen Samaritano" has designed various social programs; Assistance to children (malnutrition, HIV, Tuberculosis), and Women's Health. These programs allow the hospital to:
• Perform outpatient medical operations in the rural areas in the La Romana area, as well as providing medical care and medicine throughout the year. This is carried out together with a team of medics from the Buen Samaritano hospital, as well as with volunteer doctors and nurses from the United States.
• Evaluate, treat monitor more than 2,500 children from ages 1 to 6 years with vitamins, food and weight and development check-ups.
• Provide medical assistance and education to more than 800 women
And their "Hydraid water filters" sponsored by the International Rotary Club distribute clean water to many rural areas.
General Hospital and Foundation El Buen Samaritano
Address: Altos de Villa Verde, en la avenida Circunvalación No. 79, La Romana
Contact:  809-349-0022, [email protected]
Website: www.hospitalbuensamaritano.org
The 3rd Annual Buen Samaritano Golf Tournament

The Buen Samaritano (Good Samaritan) third annual charity golf tournament will be played this year on Saturday May the 5th and it's time for you to sign up to play in this great, fun event, which also benefits a great cause!