This post is also available in: Spanish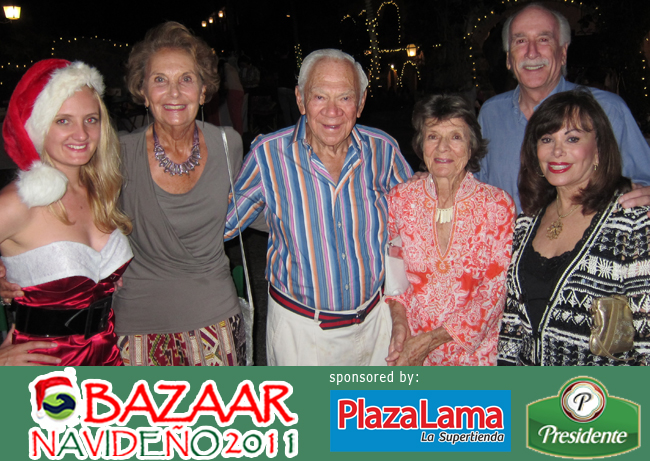 The 2nd annual Bazaar Navideño sponsored by Plaza Lama and Presidente beer, was scheduled to take place on Saturday the 10th of December, sadly however on that Saturday, rather a lot of rain came and washed the Bazaar Navideño away (click here for photos) – so to make up for the lost shopping opportunity the Bazaar Navideño (part 2) took place on Friday and Saturday the 16th and 17th of December – this time with just a little rain!
Decisions, decisions! The cupcakes by Pickadeli were very popular!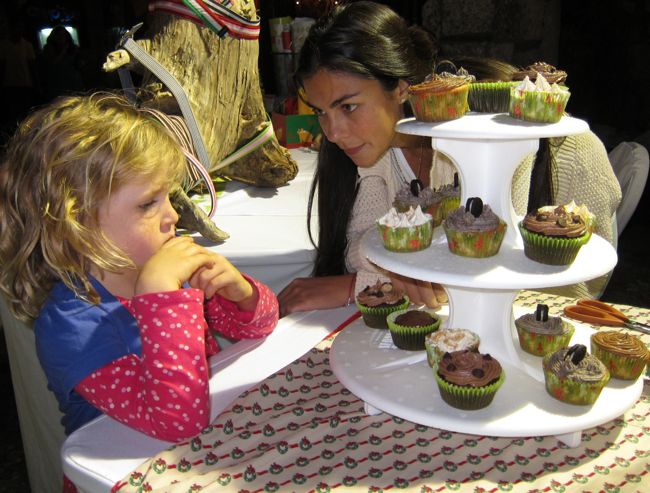 So on Friday the 16th of December at 4pm, the Bazaar Navideño (part 2, day 1) opened and welcomed Casa de Campo villa owners who stopped by to do their Christmas shopping, say hello to Santa Claus, have some pre-show drinks and dinner at Gino's and just generally have a nice time in Altos de Chavón. On Saturday the 17th of December the Bazaar navideño (part 2, day 2) continued and welcomed even more members of the Casa de Campo and La Romana communities as well as tourists.
Santa – all I want for Christmas is a Lumo electric moto!


Lumo were showing off their electric motos, which start at just RD$34,000 and are so energy efficient that with just RD$10 worth of electricity can travel for 30km!
It was rather a busy weekend in Altos de Chavón! As well as the Bazaar Navideño (part 2) we enjoyed 3 ballet performances, the Christmas Tree Lighting Ceremony, fireworks, a caroling concert and the 1st annual Holiday Golf Cart Parade!
Click here for a summary of all the Christmas events in Altos de Chavón! 
The following photos were taken during the Bazaar Navideño (part 2):
Many thanks to our event sponsors; Plaza Lama, Presidente Beer, Lumo and Rusticos y Más furniture for their support – which made this event possible!
To read about and see photos of the Bazaar Navideño (part 1), click on the links below:
• The Bazaar Navideño (part 1): Photos of a bazaar ruined by the rain!

• The Bazaar Navideño (part 1) – a wash out! Photos from before the horrible rain!