This post is also available in: Spanish

Last Saturday June 15th on the Teeth of the Dog golf course in Casa de Campo the 4th Buen Samaritano Golf Tournament was played under a perfectly blue sky.
The tournament started at 1:00 pm, with the "saque de honor" (first putt) was made by the managing director Fundación Hospital General El Buen Samaritano Moisés Sifren Juan, who also gave a short speech to welcome and thank each player for their participation and support of the hospital.
Saque de honor (first putt) by Moisés Sifren Juan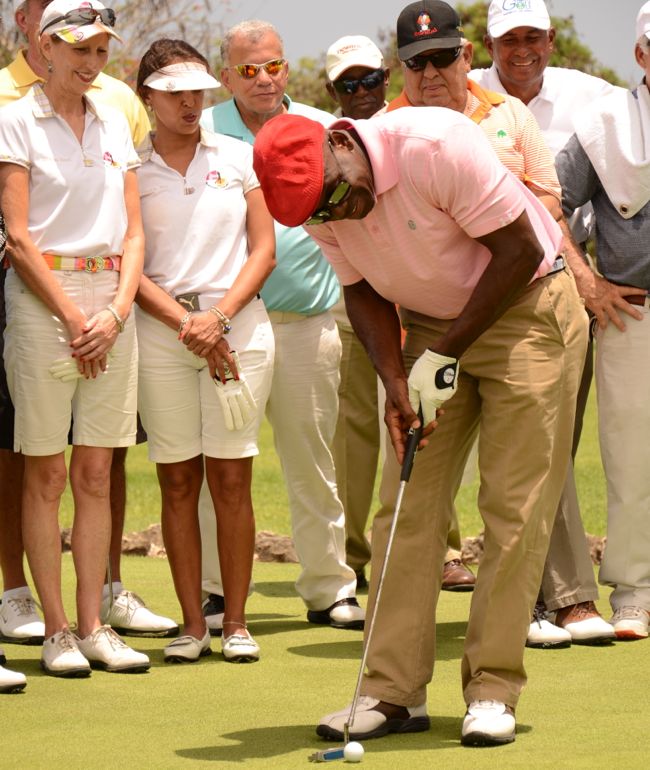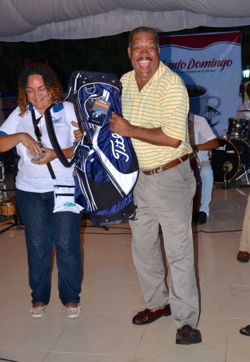 At the end of the tournament, a prize giving ceremony was held a prestigious Club Casa y Pesca in La Romana, with live music and dancing from the "Dékadas" orchestra.
The Master of Ceremonies was Japes Peña, a radio presenter from La Romana. Many fabulous prizes were raffled  to the participants, among them was an all-inclusive weekend at the Marriott hotels, Hotel & Resort Wyndam (Viva Dominucus), a golf bag, T-shirts, caps, and much more.
Final results:
 Scramble in couples:

 1st place: Eugenio Cedeño and César Martínez  · Score 50.5
 2nd place: Javier Elmudesi and Ramón Cruz · Score  52.5
3rd place: Margarita Zapata and Cristina Ricart ·  Score 55.5
4th place: Richard Ainsworth  and César Vicioso · Score 56

Closest to the pin: Wilson Rodríguez

Longest Drive: Rene Lecaplain Jr.

Most precise drive: Ramón Cruz
The following pictures were taken during the 4th Buen Samaritano Golf Tournament played on Saturday June 15th in Teeth of the Dog Casa de Campo Golf Course:  



About the Buen Samaritano Hospital Foundation

Good Samaritan Hospital Foundation is a non-profit institution that has been providing assistance to the needy for more than 15 years. The organization is focused on supporting the development of programs and activities targeting the neediest in the Dominican Republic.

Their programs include: Malnutrition and Food Control for malnourished children and patients with HIV or Tuberculosis, Women's Health, Bio-Sand Filters for clean drinking water in the Bateyes (in collaboration with Rotary Club International), HIV / AIDS Detection and Prevention Program, Integral Health and social care for children, Mobile Medical clinics in the Bateys and neighborhoods of La Romana, and Medical Surgical Operations (Salpingoscopy, General and Reconstructive Surgery, Orthopedics, Gynecology, Dentistry, Ophthalmology, Pediatric Urology, Arteriovenous fistula, harelip, etc.).