This post is also available in: Spanish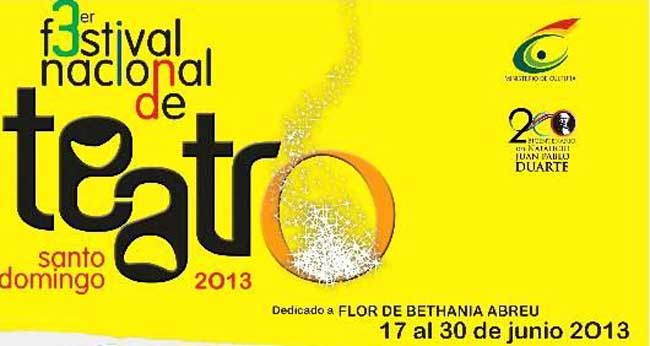 As part of the 3rd National Theatre Festival Santo Domingo 2013, which is dedicated this year to the veteran Dominican actress and theater director Flor Bethania Abreu, a series of wonderful theatrical performance will be held at the Calasanz Cultural Center in La Romana.
Unfortunately the event already began on June 17th, which means that we have already missed one theatrical production taking place in La Romana ("Donde están las galletas" – which took place last Thursday), but the other 2 shows will take place this week. The next show "El Espantapájaros" is tonight at 5pm, and the other "Calaboz # Qualquiera" will be shown on Saturday at 8:30pm.
All shows are completely free of charge.
In addition to the activities in La Romana, many more will be take place in Santo Domingo; at Bar Juan Lockward at the National Theatre, as well as the Mauricio Báez Cultural Center; in Santiago at the Gran Teatro del Cibao and in Moca at the Teatro Don Bosco.
National Festival Theatre: Permormances in La Romana

When: June 25th and June 29th

Where: Calasanz Cultural Center, in front of San Eduardo school in La Romana

Cost: FREE!

Contact:  (809) 556-2834
The following is the complete flyer with all the details of the National Theatre Festival performances in La Romana: