This post is also available in: Spanish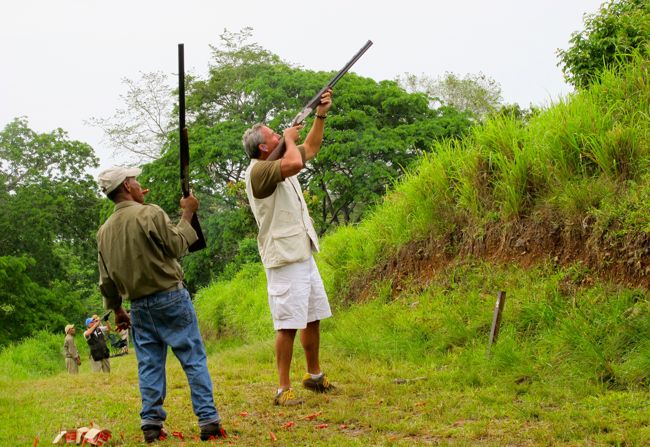 Casa de Campo, the "World's Leading Golf Resort" is certainly most famous for it's golf courses, but with one of the world's most extensive and impressive shooting facilities, the Casa de Campo Sugar Shooting Tournament each year attracts some of the world's most talented shooters. 
[Click here for an overview of the entire "Casa de Campo Sugar Shooting Tournament" event.]
This year the annual Casa de Campo Sugar Shooting Tournament, hosted by Pepe Fanjul began on Wednesday the 25th of April with possibly the most thrilling event; the "Driven Pheasant and Partridge Shoot" at Rancho Peligro, a private wilderness reserve approximately a 1 hour drive inland from the Casa de Campo resort. The shoot area, created by Shaun Snell and Mr Pepe Fanjul, has six different drives, all planted with game crops that are located on the tops of the valleys for showing the best possible birds. When a shoot is taking place, the drives are selected on the day depending on the wind direction – enabling the beaters to then drive the best possible sporting birds. The shoot is now as good as many in Europe.
The Driven Pheasant and Partridge Shoot at Rancho Peligro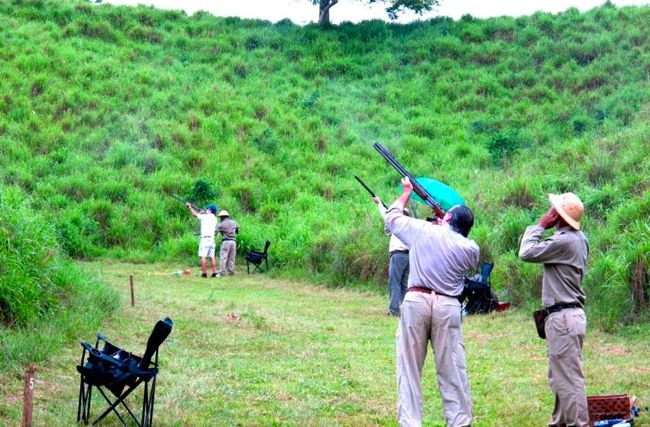 The "Driven Shoot" took place over 2 days, with a group of 7 shooters the first day and 8 on the second, with the tournament's host, Pepe Fanjul shooting on the first day, to which we were invited along as spectators.
A high-intensity sport, the "Driven Shoot" is divided into 3 drives, each one taking place at different locations within Rancho Peligro, with each presenting it's own unique challenges to the shooter. The pheasant and partridge are "flushed" out of the gamecrops in small groups by a well groomed team of 40 beater so that they fly out randomly, overhead and to the sides of each shooter, at which point they are  very challenging shooting and only the best shots make it look easy.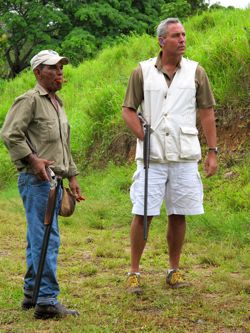 The shooters shot with such impressive skill, that the birds, which seemed like almost impossible targets, were literally raining from the sky and some of the most successful shooters boasted shooting as many as 60 birds per drive!
Each shooter had 2 shot guns and was accompanied by a 'loader' who not only loaded the shot guns, but also counted the number of birds shot by each shooter – to determine the winner of the "Driven Shoot", but also a total which is combined with the other shooting events to determine the overall winner of the tournament.
The winner's of the "Driven Shoot" (referred to as "High Guns") were:
• Day 1: ROBERT CROMPTON
• Day 2: CHRIS MEIGHER
Over the course of the afternoon more than 1,000 birds were released and those that "fell" were collected and donated to local communities to be enjoyed as dinner!
The following photos were taken on Wednesday April 26th at Rancho Peligro:
What a view! Casa de Campo's beautiful Rancho Peligro