This post is also available in: Spanish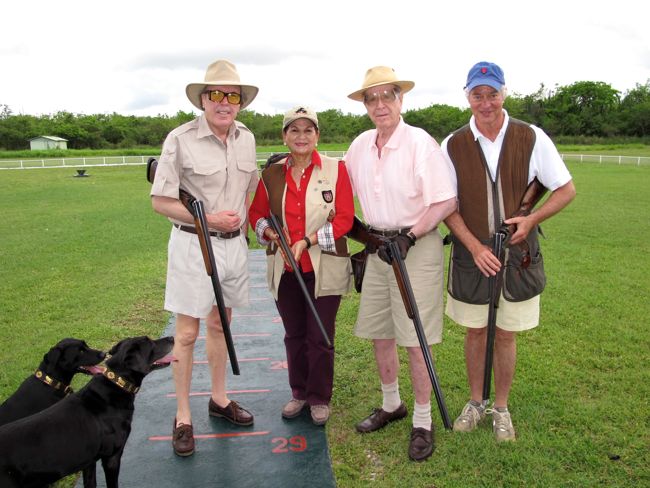 The 25th annual Casa de Campo Sugar Shooting tournament hosted by Pepe Fanjul, this year took place from Wednesday April 25th through to Saturday April the 28th with a variety of shooting events including Driven Pheasant and Partridge shooting, Sporting clay's at the Casa de Campo Shooting Center and Pigeon shooting. One of the events which took place at the Casa de Campo Shooting Center was the exciting and fiercely competitive "100 pigeons."
One of the 2 "pigeon rings" at the Casa de Campo Shooting Center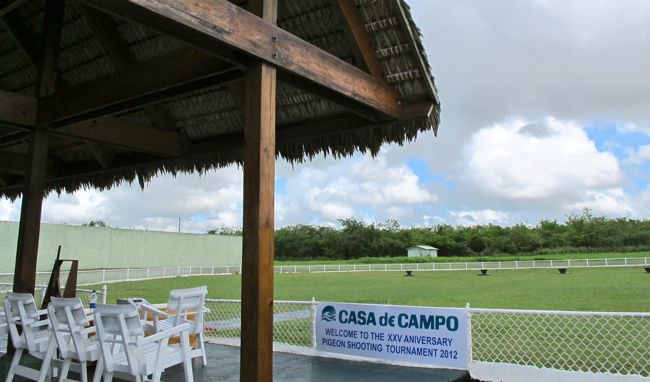 The "100 pigeons" contest, so called because the shooters taking part shot 100 pigeons in batches of 25 (otherwise reffered to as "25 bird strings") to achieve a high score out of 100 – with the most skilled shooters boasting scores of more than 85 and the record for the course being 96 out of 100 shot by Pepe Fanjul himself in July 1999.
The pigeons are released randomly out of one of 10 boxes and shot at from 30 meters. A bird is scored if it is shot (and "falls") within the ring (the white fence), if the bird is shot but manages to fly outside of the ring this bird does not count.
Pepe Fanjul pigeon shooting at the Casa de Campo Shooting Center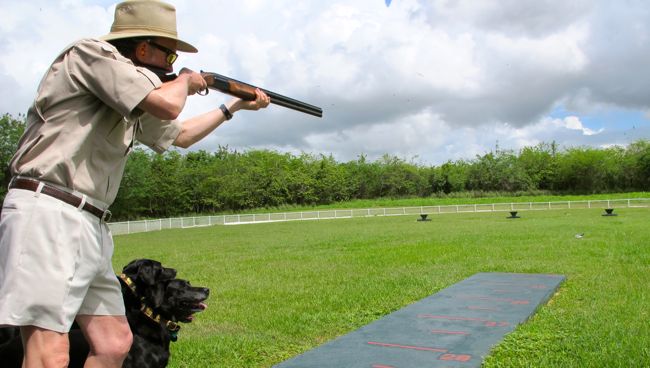 Whilst the pigeon shooting contest is scored out of 100, the shooters were not limited to just 100 birds and as the shooters were not privy to their own nor their competitor's scores, some of the most competitive and dedicated shooters chose to shoot more than one hundred birds – allowing them to enter their best overall score for the contest.
Andres Fanjul, the winner of the Gubelmann Cup 2012 takes aim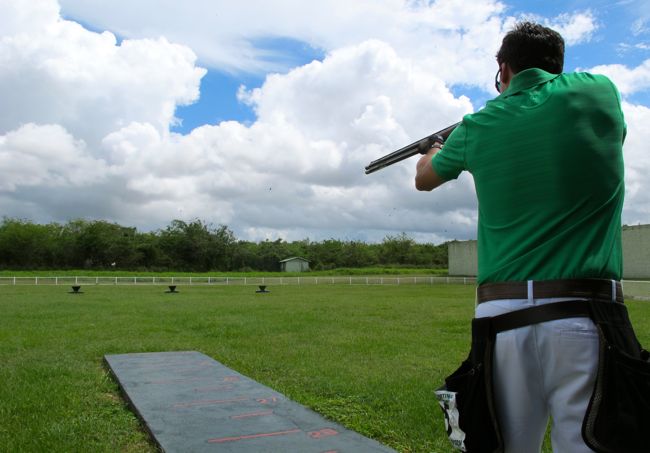 Whilst we were at the pigeon ring taking photos of the action, we were lucky enough to be joined by Isabel Cadenas, the pigeon shooting world champion 2005 and 2007, who, in the time we were watching only missed 1 out of 20 pigeons, rather impressive!
The final winner of the Pigeon Shoot / 100 Pigeons was:

• Jaime Bonetti

(who was also the winner of this event in 2010 and 2011)
For an overview and more photos of the Casa de Campo Sugar Shooting Tournament 2012 – click here!