This post is also available in: Spanish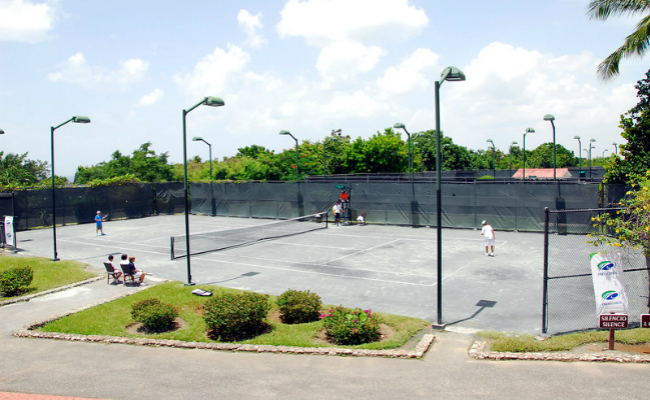 Casa de Campo has just confirmed a partnership with Jim Courier Tennis for the management of the sport and its facilities in Casa de Campo. Spearheading this program is Bolivian, José Vaca Bustamante, who just arrived to Casa de Campo a few weeks ago.
We had the pleasure of interviewing José to get to know him, his career and what brought him to Casa de Campo. We were also able to understand what the Jim Courier Tennis partnership is all about, and what changes we can expect in the Tennis program in Casa.
Enjoy!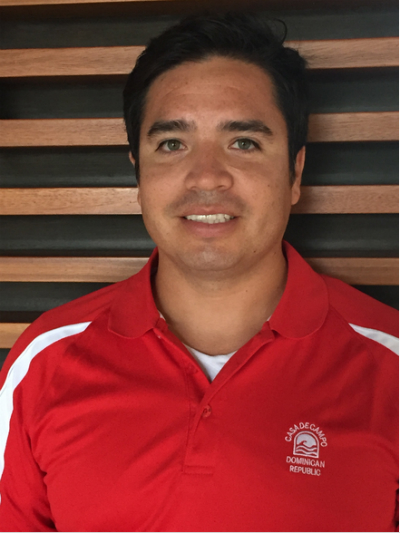 @cdcliving: We know you're a professional tennis player with a good track record in the US, tell us how did you enter to the world of this sport and what led you to decide for this one in particular.
I started playing tennis when I was about eight years in my homeland, Bolivia. Then I started to compete both nationally and internationally until I reached the point where I had to decide if I wanted to compete at a higher and more professional level or to get a scholarship in the United States. Together with my family I decided to apply for college scholarship, and at age 17 I got the opportunity to travel to Kansas, and studied at the Emporia State University, where I earned a degree in economics while playing college tennis and that's how my career started.
@cdcliving: How does the initiative to provide services for the Casa de Campo Tennis Department arises?
Well, after I got my degree in economics, I had no idea how to combine my career with tennis, so my coach and other relatives advised me to do a master's degree in Health Physical Education and Recreation, but I also worked as assistant coach for a school at the same time. Later, when advancing in my Masters, I had the opportunity to be an assistant coach at the university level and that opened doors for me to work in the IMG Bollettieri Tennis Academy, where I stayed for two summers and so I got the idea of how to work in the tennis industry.
In May of this year I graduated from the master and that's where Jim Courier Tennis started and the interview process to get here began.
@cdcliving: What do you think of Casa de Campo?
I had been told that it was quite large and had its own airport, very beautiful places, a marina, shops and many other features, but nothing compares to when you can see all the wonders that this complex has with your own eyes.
@cdcliving: What activities do you enjoy outside of sport and work?
Well, I like to play football. And, being from Bolivia, I didn't have the chance of going to the beach, but now that I have Minitas Beach at 5 minutes away, I think my hobby will be going to the beach and get to know all the activities taking place there.
@cdcliving: With your arrival to the Casa de Campo Tennis Department, what services will the customers be treated to?
We will change the Casa de Campo Tennis system. Among the new services we will offer, you will find tennis clinics for adults as well as the new tennis academy. We will also have adult programs in order to socialize with them. Another interesting service we're going to implement is cardio tennis, which is very popular in the United States; it's just tennis practices but with a lot more movement. In addition to that, we also have an agreement with the Casa de Campo Gym for people who come to play tennis with us can access there.
@cdcliving: How is a working day in the life of Jose Vaca Bustamante?
In my first weeks in the resort I have been to many meetings, trying to meet all the people who are in charge of the programs, for the reason that my role here is not only to design tennis but I will also be managing and organizing the staff, I also must ensure that the facilities we have can be made more attractive to new customers. Basically, my job will be a link between working with Emilio Vásquez in the administrative part and providing private classes.
My main goal is to maintain the level that the Casa de Campo Tennis Department hast obtained so far but, at the same time, increasing the customer customer level a 100 percent more.
@cdcliving: What are the future plans for tennis at Casa de Campo?
The short-term plan within Casa de Campo is to attract people who have great interest in tennis and revitalize this sport in every way. Thanks to this partnership with Jim Courier we will have activities from Monday to Sunday, including two intern tournaments every month and will organize more international tournaments as well.
In the long term, we're planning to upgrade the tennis facilities, using better materials for the courts, implementing a better water system and enabling the continued use of the pool; all with the aim of providing a higher quality service, so that not only local but also international clients feel comfortable.